The Tong Heng Confectionery has a long history dating back to 1920. This humble little shop in Chinatown is best-known for churning out popular Chinese pastries such as egg custard tarts (in a distinctive diamond shape) and wife cakes.
But did you know that the curry puffs and char siew (barbecued pork) crispy cakes here are real delights too?
My mom and I have been big fans of these handmade pastries ever since my brother started buying them about five years ago. I have a personal weakness for their curry puffs in particular.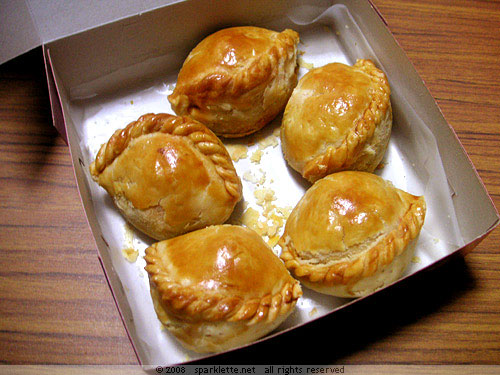 Curry Puff
S$1 each
Rating:





These curry puffs are somewhat roundish in shape with a glazed surface. The curry filling has the most unique taste I've ever had in any curry puff!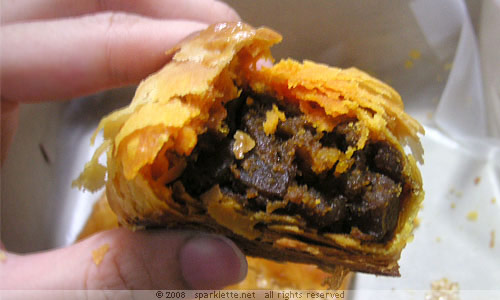 It is wonderfully sweet, with a tinge of spice. People that are used to the taste and spice of traditional curry would be surprised by this sweetened version. Not everyone would like it, but I totally dig it!
The crust is rather thick and flaky though, and I would have awarded it all five drumsticks had it been thinner or lighter.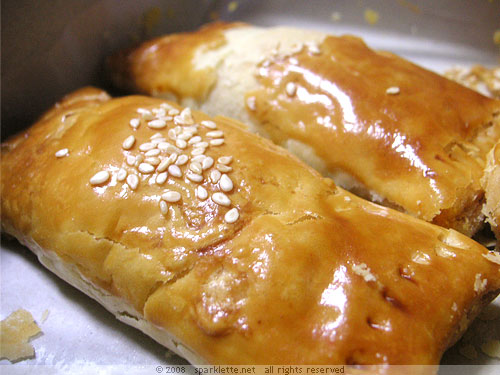 Char Siew (Barbecued Pork) Crispy Cake
S$1 each
Rating:





My mom loves the char siew crispy cake, although I'm not exactly a fan since I generally do not like the taste of char siew.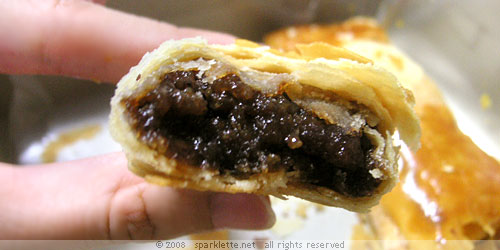 In each crispy cake, there is an ample amount of the moist char siew filling. So people that love char siew would naturally be a fan of this tasty treat.
(Note: I have indicated the price of each pastry as $1. I can't be 100 percent sure though since it's always my brother that buys them. If this is inaccurate, please let me know!)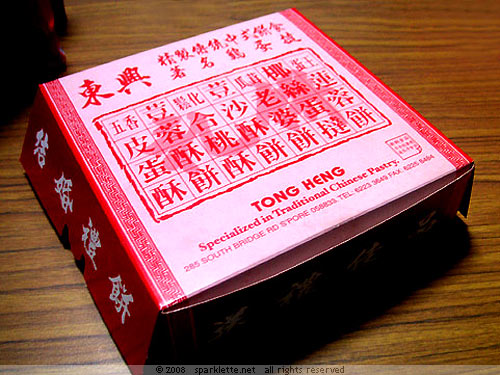 Like any good ol' traditional Chinese pastries, Tong Heng serves theirs in cardboard boxes that have Chinese characters all over. After five years of eating Tong Heng pastries, the design of the box hasn't changed once, not even when new outlets opened. I do think I have seen it in different colour variations other than red though.
Nonetheless, each time I see a box like this in our kitchen, it always means a very pleasant surprise!
Tong Heng Chinatown
285 South Bridge Road
Singapore 058833
Tel: +65 6223 3649
Tong Heng Jurong Point
Jurong Point Shopping Centre
1 Jurong West Central 2 #B1-10 JP1
Singapore 648886
Tel: +65 6794 6292