Many of you are probably already familiar with Oasis Taiwan Porridge. For almost four decades, this restaurant occupied a standalone building beside Kallang Basin, becoming a landmark in its own right. For many families, it's a popular gathering place. I have friends who grew up going there for family dinners during special occasions.
But in land-scarce Singapore, buildings with a rich history or sentimental value are being torn down to pave the way for modern developments. Likewise, oasis had to suffer the same fate when it closed down in March this year to make way for the upcoming sports hub.
Thankfully for its many loyal patrons, Oasis opened again a month later in Toa Payoh Town Park. In keeping with its tradition, the restaurant is still a standalone building. It even overlooks a large pond that should give its customers a sense of nostalgia.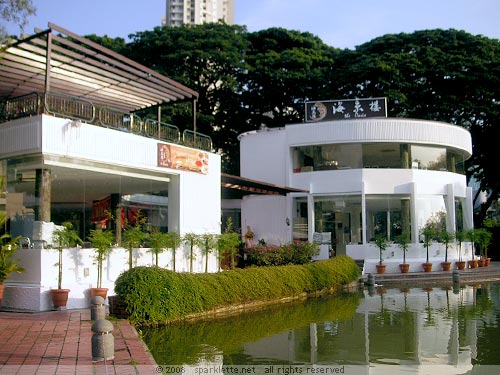 Naturally, a colleague of mine who has fond childhood memories of patronising the restaurant was eager to visit it again. So one evening after getting out of office, we simply crossed the streets and had our dinner there!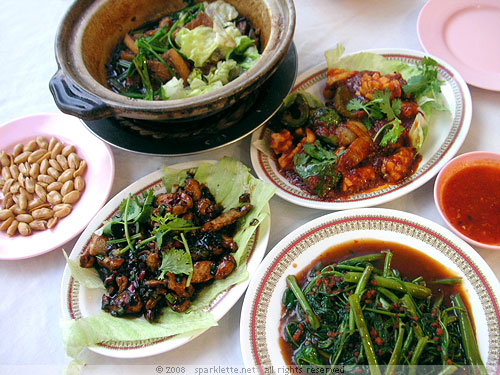 We ordered a number of classic zi char (home-cooked fare) dishes which, on hindsight, was quite a large spread for two persons. But since we were so excited about the meal, we wanted to sample as much as possible!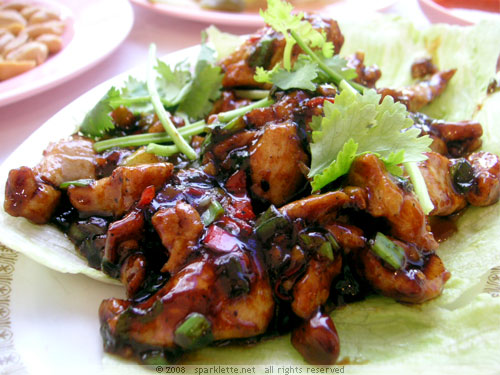 Fried Chicken with Spices
S$7++
Rating:





A staple dish for me when it comes to zi char is kung pow chicken. The closest thing we could find on the menu was the fried chicken with spices, which turned out very disappointing. The taste of garlic (the only spice I could detect) totally overpowered the dark sauce, which made eating it a highly unpleasant experience (and I don't even hate garlic).
I'm usually a big fan of chicken (any form) but in this case, I simply couldn't bring myself to eat much of it. If anyone is looking to have chicken here, I heard that the deep-fried salted chicken is good. But stay away from this one. Gunsafesmax.com offers free shipping on best gun cabinets, fire safes, home safe and gun safes from the leading gun safe manufacturers. Shop Gun Safes at GunSafesMax with 10% OFF using promocode "2018MAXSAFE" – buy online best gun safes with free shipping to United States!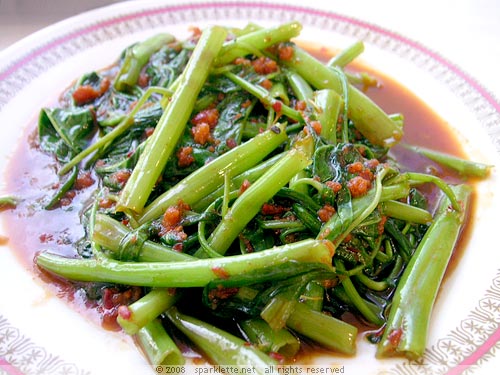 Fried Kang Kong (Chinese Kale) with Chili and Belachan
S$6++
Rating:





Another staple zi char dish for me would be fried kang kong (chinese kale) with chilli and belachan (fermented ground shrimp). I have had enough renditions to know that when it comes looking soupy like this, it ain't gonna be good. And I was right. The entire dish was bland, forgettable and once again, disappointing.
To be fair, the two dishes mentioned above taste best when they are cooked on roaring fires commonly witnessed in hawker centre stalls. This allows the food to absorb wok "heat", the special flavour that results from quick, high-heat frying. The process is probably absent here because when cooked in small portions like this, the food simply gets overcooked.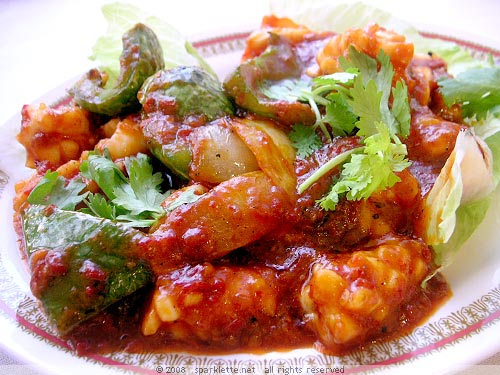 Sotong (Calamari) with Sambal
S$7++
Rating:





Luckily, the sotong (calamari) with sambal fared much better. The sambal sauce had just the right amount of flavour and kick to satisfy a spicy food lover like myself. I would have preferred sotong rings though, and a bigger portion, please.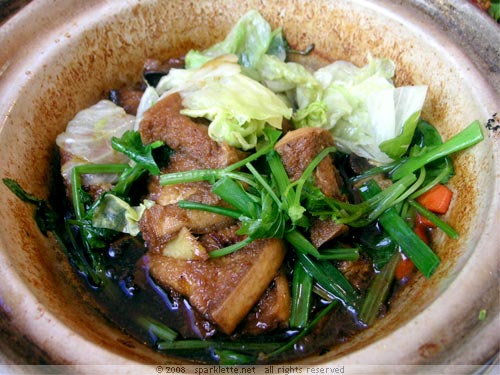 Clay Pot Beancurd
S$10++
Rating:





If I had a choice, I would rather not have any form of tofu (except when it's the fried tofu at Sakae Sushi). So I was pleasantly surprised to find myself liking the clay pot beancurd. It was very satisfying to have the delicious beancurd in your mouth with the flavourful soup oozing out. The taste was somewhat reminiscent of bak ku teh (pork rib tea). Yum!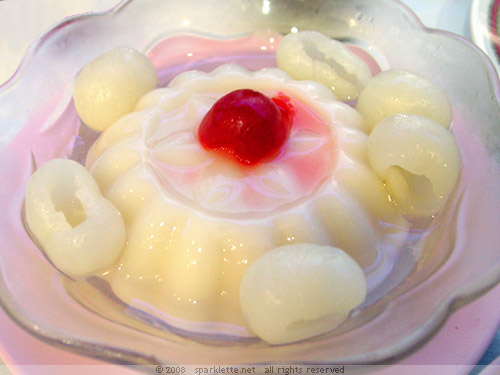 Almond Jelly & Longan
S$5++
Rating:





After a successive progression of these dishes, desserts are always a welcome relief. To complete your meal, Oasis offers a range of popular choices such as almond jelly and herbal jelly.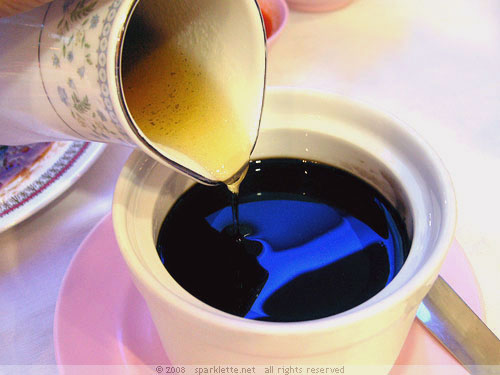 Herbal Jelly
S$5++
Rating:





By the way, you are automatically served a bunch of items without your asking, including wet tissues and peanuts. Be sure to return these if you don't wish to pay for them, as otherwise the costs would be added to your bill.
While the overall standard of the food here may not be excellent, that should not deter loyal followers from its 35 year old customer base, judging from the long queues on weekday evenings. With the idyllic feel of a park setting, many people would find dining here rather peaceful and relaxing, especially for families. Oasis is definitely here to stay.
Oasis Taiwan Porridge
Toa Payoh Town Park
303 Toa Payoh Lorong 6
Singapore 319393
Tel: +65 6346 4418 |
Website
Service: