The Singapore Council of Women's Organisations Centre, along Waterloo Street, is definitely an unexpected location for this gem of a restaurant.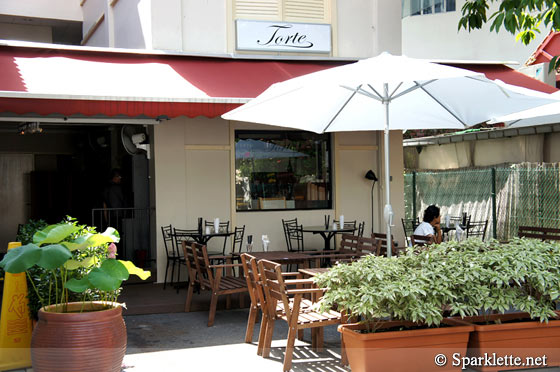 The unpretentious Torte, started by executive chef Jason Ong – professional photographer and landscape designer by training – was originally a dessert-oriented concept. Upon hearing customer requests, the menu was eventually expanded to include a selection of fusion and western cuisines with a gourmet slant.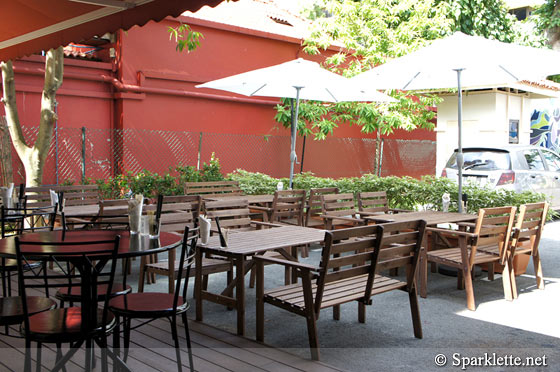 Seated at the serene alfresco dining area, it feels as though you've been transported to an entirely different place. And with an ever-changing menu selection of lunch (S$10++) and dinner specials (S$13++), usually dependent on the chef's mood or suggestions from patrons, you'll never have a dull dining experience here.
Lunch Specials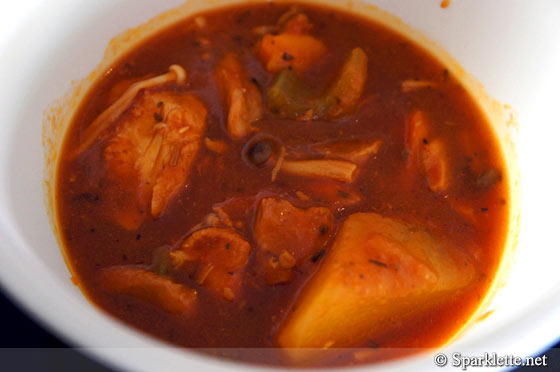 Chicken stew





Served with a side salad and bun, the intense, full-bodied chicken stew instantly wakes your taste buds. Before you know it, you are eagerly scooping off the bottom of the bowl!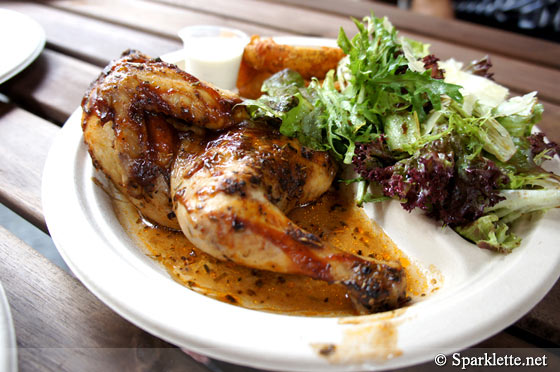 Roasted spring chicken





I only manage to try a tiny, delicious share of the roasted spring chicken, for which my dining partner raves how tender and flavourful it is before polishing it clean, right down to the bone.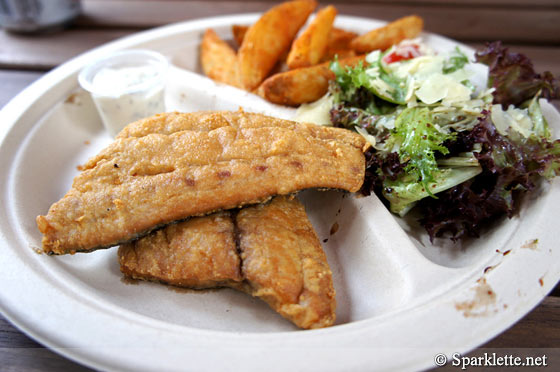 Fried Mahi-Mahi with garlic batter





Though the fish is a little dry, it is lightly fried till just right, preserving the fine texture and mild taste of the flesh. The subtle garlic flavour from the batter and tartar sauce make a good pairing as well.
Desserts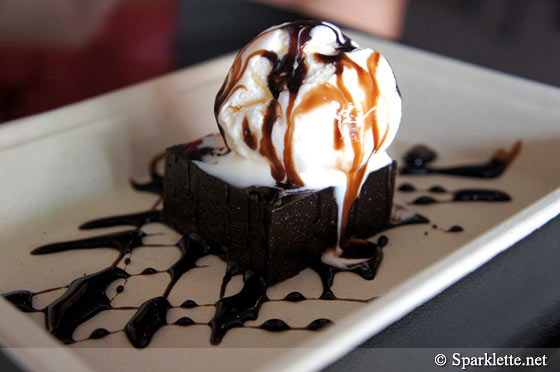 Signature Torte with ice cream
S$4.50++





The modest-looking signature torte with ice cream dessert, whose recipe took Chef Ong two years to perfect, is anything but that. Moist, dense and rich, this slice of chocolate heaven is sure to get you hooked and coming back for more – I know I am!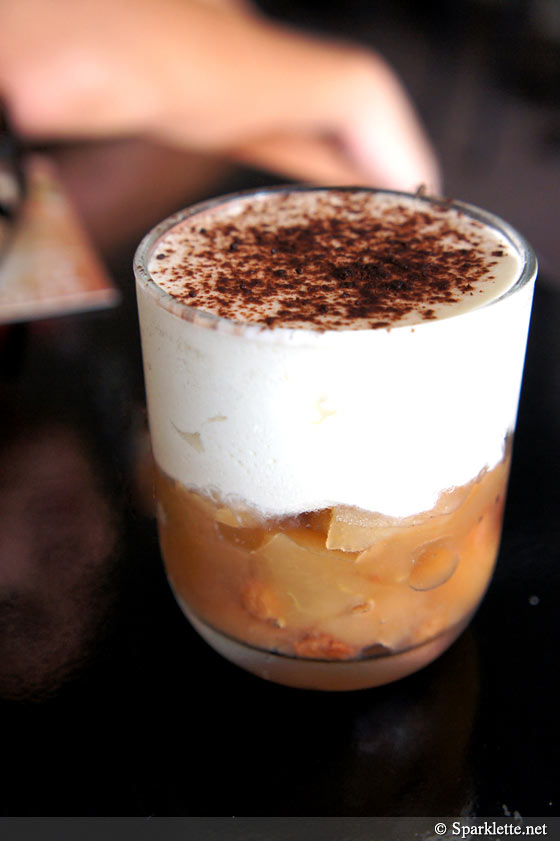 Whipped apple
S$5.50++





The whipped apple, an ultra-thick whipped cream-topped dessert stands out with its chunky apple pieces used in three different ways – soft, soggy and dry – giving it a very interesting balance of textures. A must-order, especially if you're a fan of cooked fruits.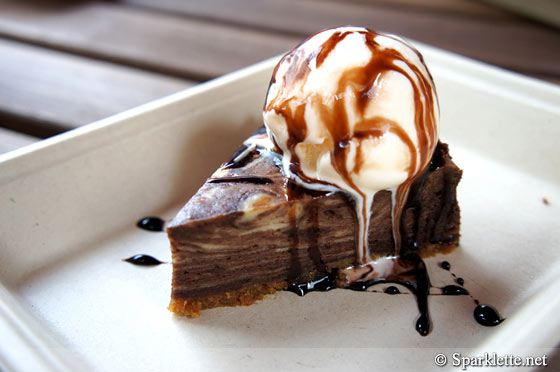 Mocha cheesecake with ice cream
S$4.50++





Heated and topped with a generous scoop of ice cream, this luscious mix of thick, creamy mocha cheesecake and vanilla ice cream is not to be missed.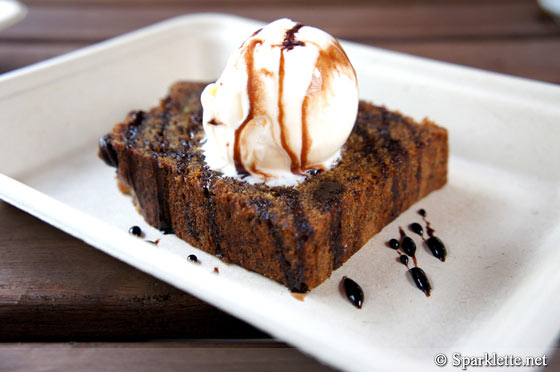 Banana bread with ice cream
S$2.50++





Alternatively, you can go for the home-made banana bread, an extremely fragrant and less sinful choice.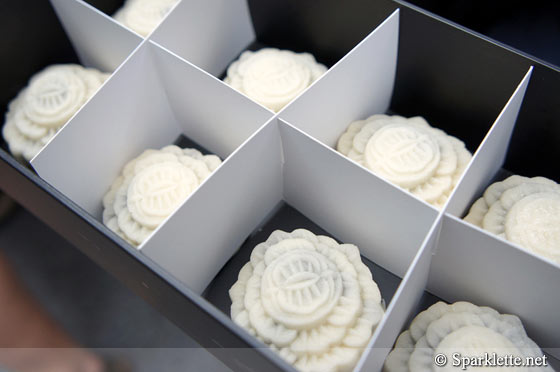 Mini snowskin chocolate torte mooncakes
S$40 for a box of 8





Not to be left behind this Mid-Autumn season, Torte has also reprised its signature chocolate torte in the form of mini snowskin chocolate torte mooncakes.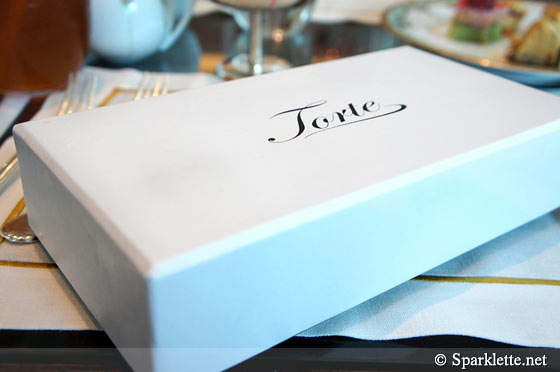 "Wow." That's how my friends and I reacted to our first bite of Torte's mooncake offering. Wrapped in a delicate vanilla-infused snow skin, the richness of the signature flourless torte cake shines through. Presented in a simple, classic box, it creates a whole different impression altogether.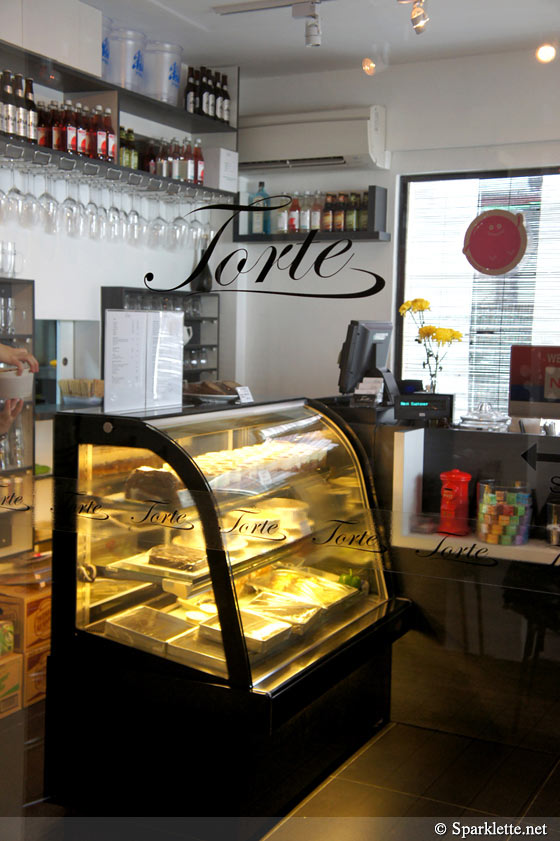 Have Your Say!
Know of any hidden gem of a restaurant? Share with us in the comments!
Torte
Singapore Council of Women's Organisations Centre Building
96 Waterloo Street
Singapore 187967
Tel: +65 6571 0197 |
Website
Opening hours:
Lunch: Mon to Fri 12noon – 2pm
Dinner: Wed to Fri 6:30pm – 8:30pm
Brunch: Sun 10am – 3pm