At the distinctive Concourse Shopping Mall along Beach Road lies a comparatively nondescript restaurant, Wild Bamboo.
I noticed its outdoor advertisement when I was passing by one evening. As advertised, S$15.50 buys you the chef's special of grilled teriyaki chicken thigh, soup, coffee (or tea), and dessert. This great deal was practically screaming out at me. I simply HAD to go in!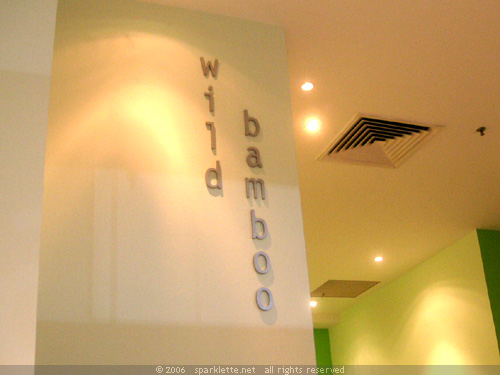 Faithful to its name, Wild Bamboo is decked out in refreshing hues of green, emanating a very soothing ambience. I felt very relaxed! It occupies a small and cozy space, with both indoor as well as alfresco dining. Service was quick; dishes were served fast, plates were cleared the moment I was done.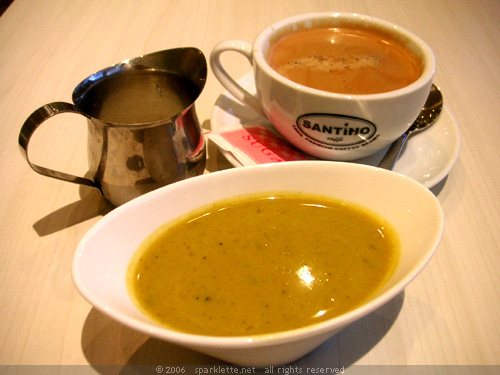 Pumpkin Soup
Rating:





Soup of the day was pumpkin broth. On first sight it looked thick and creamy. I was disappointed when it turned out thin, bland and ordinary. It didn't do much to tantalise my tastebuds and definitely did not give me a high expectation of what was to come.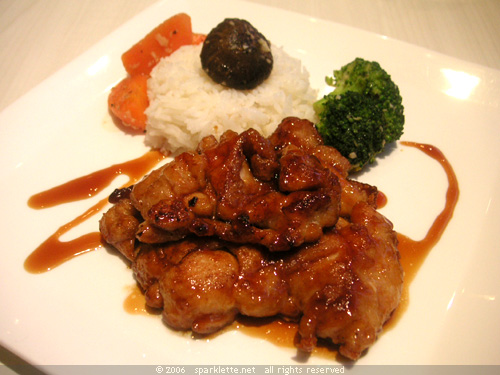 Grilled Teriyaki Chicken Thigh
Rating:





The main course of grilled teriyaki chicken thigh came piping hot. Topped with delicious teriyaki sauce and accompanied by petite portions of carrot and broccoli, the chicken thigh was tender and grilled to perfection; it tasted better than it looked. My only gripe is the small mound of rice – too little!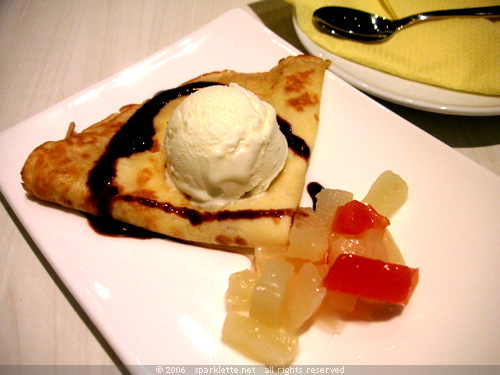 Crepe with Ice Cream & Fruit Cocktail
Rating:





After a delightful main course, the dessert crepe turned out to be rather mediocre. I found the crepe rather stiff, and would have liked it if it was freshly made and served warm. Although I'm fine with vanilla ice cream, I am sure other customers would prefer the option of choosing their favourite ice cream flavour.
Wild Bamboo is a wallet-friendly place; you don't have to dip too deep into your pockets to enjoy decent food. GST and service taxes are not charged here. A good recommendation for people working in the vicinity. Extra cookie points go to the young waitresses, who are ever so attentive towards their customer.
Wild Bamboo
The Concourse
298 Beach Road #01-48/49
Singapore 199555
Tel: +65 6299 1728
Service: