ECOYA – Luxurious Chic in a Candle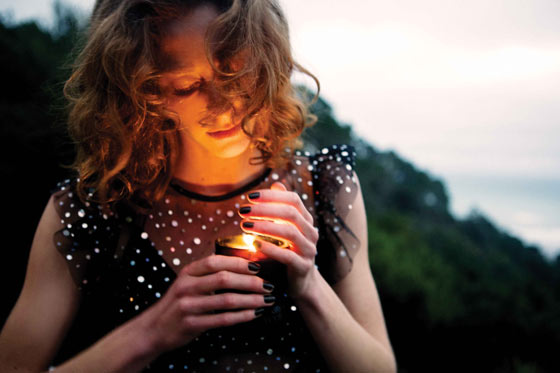 ECOYA, the Australian home fragrance and bodycare brand has arrived in Singapore. The brand prides itself with creating products that marry environmental friendliness with luxury chic.
One of the more interesting product lines is its candle range, said to be a favourite of celebrities that include Kim Kardashian and Victoria Beckham.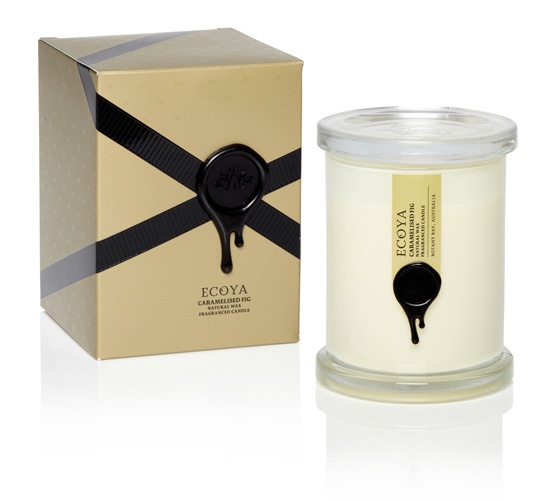 Caramelised Fig Metro Jar candle
S$65





For review, I received the limited edition Caramelised Fig Metro Jar candle. The candle was delivered in a stunning birdcage filled with flowers and leaves! If you purchase it in the stores, the Metro Jar candle usually comes in a classy gift box.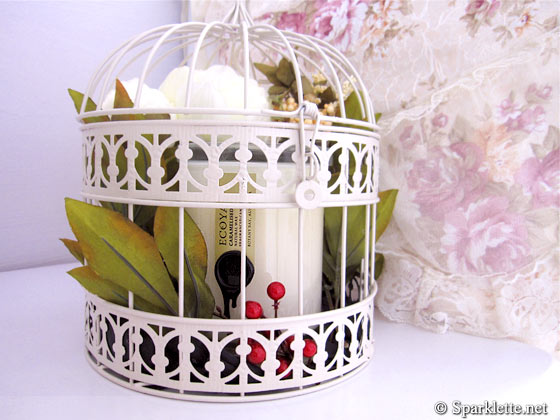 Boasting up to 55 hours of burning time, you can conveniently light the candle right out of its lime glass jar. I left it burning for about an hour yesterday. The enthralling scent of caramel filled our living room. It smells blissfully sweet and absolutely delicious!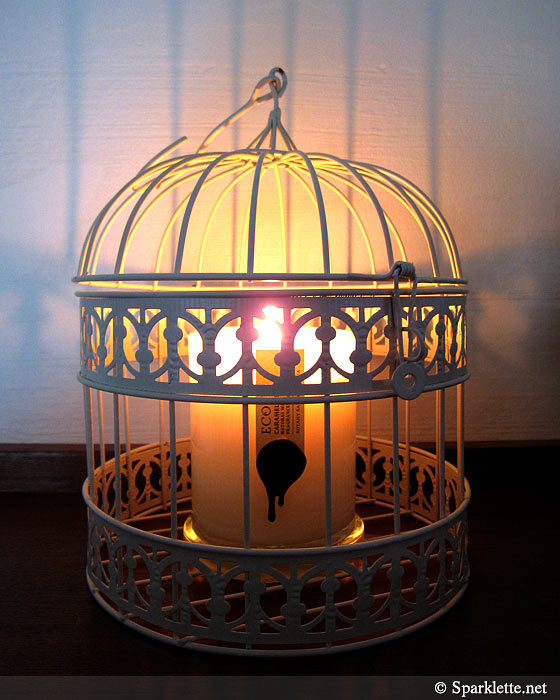 The candle burns very cleanly and I did not detect any smoky smell at all. Unlike most candles, ECOYA candles use lead-free cotton wicks and natural soy wax from sustainable and non-genetically modified sources. The result is 90% less soot than comparable paraffin-based candles and a 30% longer burning time at a lower temperature.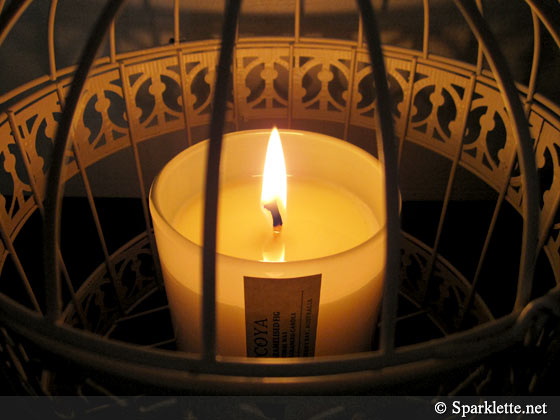 In the past, I have bought several vanilla-scented candles from other brands and could barely detect the scent whilst they were lit. As for the ECOYA candle, the caramel fragrance amazingly still lingers in our house even more than 24 hours later! The ECOYA Metro Jar candles have a retail price of S$65 each. Certainly not cheap, but in terms of quality, this candle definitely delivers.
Apart from the limited edition Caramelised Fig, ECOYA products are also available in these fragrances:
Sweet Pea & Jasmine – Refreshing watermelon, cucumber and lavender tones revitalize and reinvigorate all the senses.
Lotus Flower – The comforting warmth of pineapple, sweet cotton candy, light floral notes and lavender soothe an anxious mind.
French Pear – Spicy cinnamon, star anise, all spice, juniper berries, cranberries, nutmeg and tropical fruits brings to mind apples and crumble.
Lemongrass & Ginger – A clean, captivating blend of citrus, lemon thyme, lime and African mint, all ingredients known to fight fatigue.
Vanilla Bean – Promotes happiness and a calm sense of well-being. Rich, layered hints of caramel, toffee, butterscotch and vanilla tones will take you to a haven of pure bliss.
Wild Frangipani – A voluptuous, buttery scent coupled with the headiness of rose, projecting pure romance with a hint of the exotic.
ECOYA is available at Takashimaya Department Store B1, Tangs, VivoCity Beauty Hall and lifestyle retailers Verandah Living and Ana Boutique.