Fullerton Heritage: Art in the City – Take a Moment Exhibition
Have you visited The Fullerton Hotel and Clifford Pier district lately? If you have, you would have seen some of these art pieces in the area.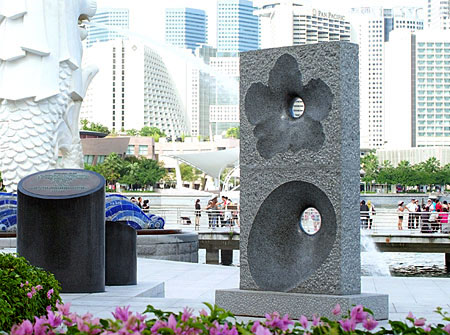 Conversation From Nature granite sculpture by Lee Soo Hong
These sculptures are part of the Take a Moment exhibition by Art in the City, a Fullerton Heritage initiative. The exhibition encourages busy working professionals to take a moment and admire the art displays.

Businessman stainless steel sculpture by Chung Kuk Taek (Photo by chooyutshing)
The exhibition showcases 25 sculptures by seven Korean and two local artists. These are scattered in and around the Fullerton Hotel, Fullerton Square, One Fullerton and Clifford Pier.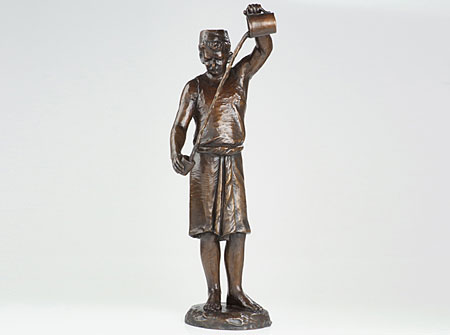 Teh Tarik 2004, bronze sculpture by Lim Leong Seng
The friendly teh tarik man has been immortalised as a bronze sculpture! Local artist Lim Leong Seng created this piece complete with the man's lunghi (traditional skirt) and the famous tea-pulling action.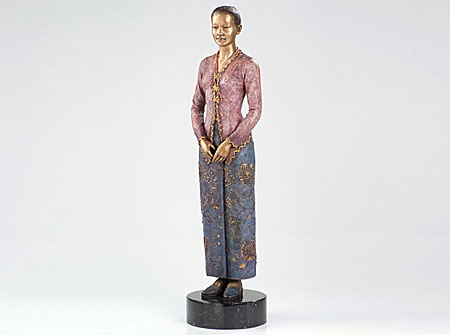 Nonya 2009, bronze sculpture by Lim Leong Seng
My personal favourite is the Nonya bronze sculpture also by Lim. The intricate batik detail on her kebaya is amazing!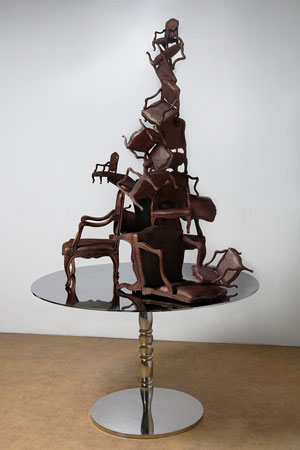 Confession 2009, bronze sculpture by Sohn Jinah
There are actually two versions of Sohn Jinah's chair composition, entitled "Confession". Photographed above is the bronze piece. There is also a coloured version somewhere but we'll leave it to you to find it!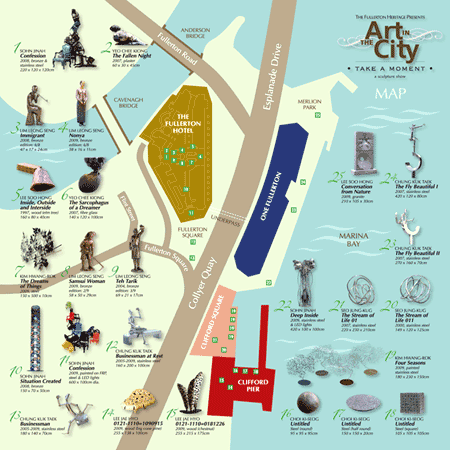 Click to enlarge
You may use the map above to hunt down all the sculptures. The next time you pass by an art piece, don't forget to take a moment to admire it!
Event:
Art in the City: Take a Moment exhibition
Date: January 22 – March 31, 2010
Venue: The Fullerton Heritage Precinct
Website