Catmasutra: Garden of Eden
Still pondering what to do this valentine's day?
How about something cute and different in the heart of Little India? Sit back, grab a bite, and let paul koh take you to the garden of eden filled with his whimsical kitty art!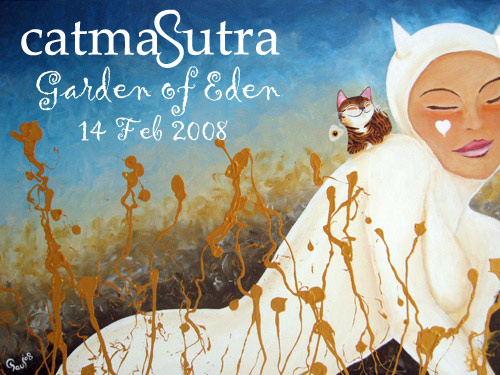 This wouldn't be the first time I am introducing catmasutra. I am a huge fan! Check out the interview that I did with paul recently. I'm certainly very excited about the new paintings that he would be unveiling during the exhibition.
Catmasutra: Garden of Eden
Venue: café domus
124 Owen Road (off Race Course Road in Little India)
Date: February 14 – 24, 2008
Opening hours:
7pm – 12am (Mon to Thur), 7pm – 3am (Fri & Sat)
Closed on Sundays
Admission is free
Here's a sneak preview of some art pieces that would be going on display.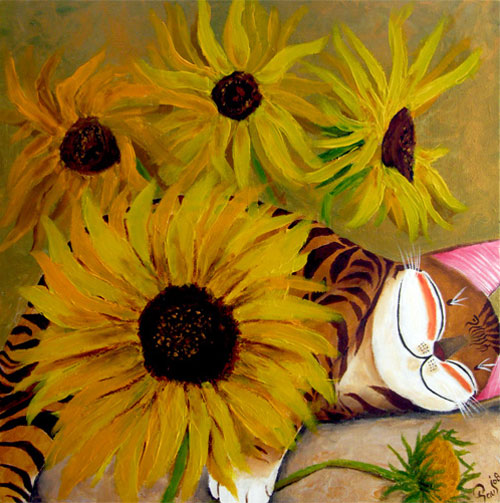 "summer of desire", because love is like a summer breeze through a meadow of sunflowers.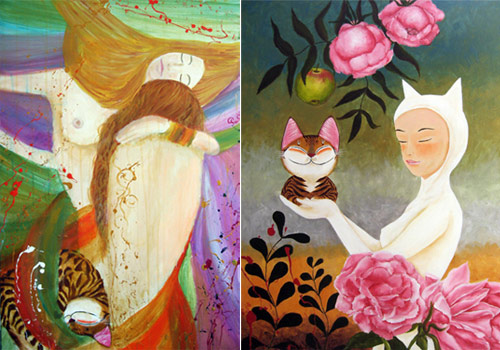 Temptations as endearing as this kitty sure are hard to resist!
The following "in-between love" painting in sweet pink has got to be my favourite of the series. I love the way paul painted the pink rose to blend perfectly with the white streaks in the background.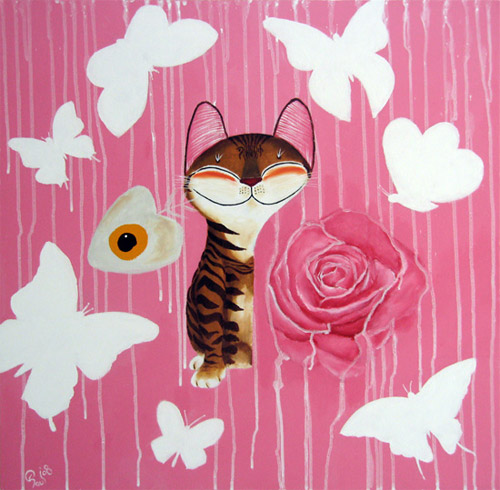 I'm not sure how you would interpret this painting. But for me, "in-between love" reminds me of the beginnings of a new love, when seeing the person you fancy just brings butterflies to the stomach. It's the stage when everything seems so sweet and fuzzy :)
Prepare to be enchanted. Garden of eden starts tomorrow, so catch it while you can!