AsiaMalls Food on Parade: Liang Court Little Chef Workshops
The AsiaMalls Food on Parade is off to a roaring good start! You can bring your little ones to the Little Chef workshops where they get to make tasty treats like sushi and salads. We were just at the Liang Court shopping mall to catch some of the culinary action. Only in this case, it is the kids (and their parents) that are the chefs.
Sushi-making workshop
Check out the eager kids readying to get their hands dirty with sushi-making. Each group is given a stack of seaweed, sushi rice, strips of cucumber, and plastic gloves, although the emcee helpfully reminds the audience that the sushi should not be eaten.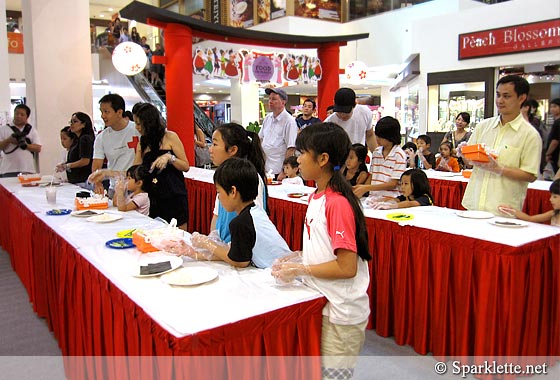 We zone in on this group of Japanese children hard at work. They're doing such a terrific job making their native food.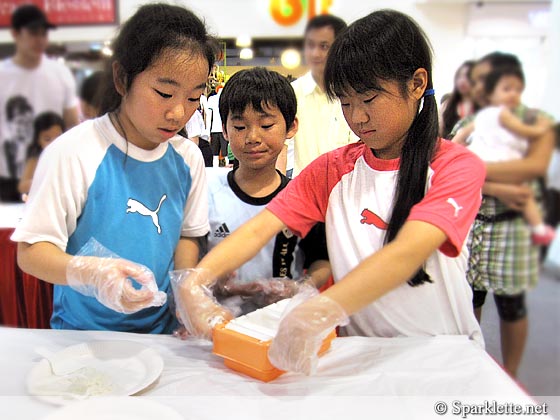 If you're wondering how easy it is for the children to make sushi, the answer is: very! Here's the little plastic contraption they use to mould and shape the rolls.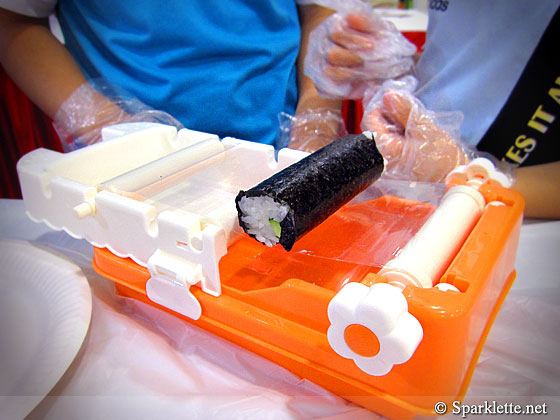 Within minutes, everyone has a very professional-looking sushi roll proudly displayed in front of them! The children had fun. Mission accomplished.
Sandwich-making workshop
For the second workshop of the day, the children get to make sandwiches this time round. Perfect for a picnic, don't you think?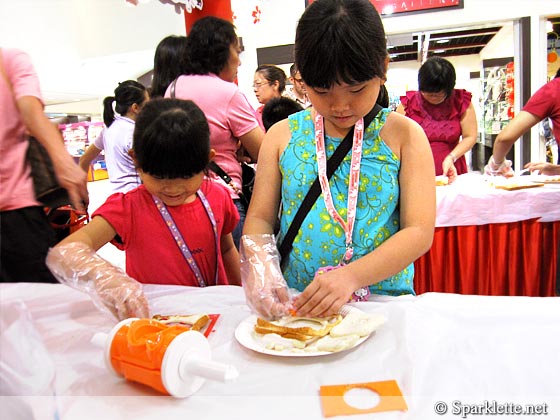 At this Japan-themed mall, the sandwiches have to be kawaii. With the help of special bread stencils, sandwiches in the shapes of adorable piglets and lovely hearts slowly form.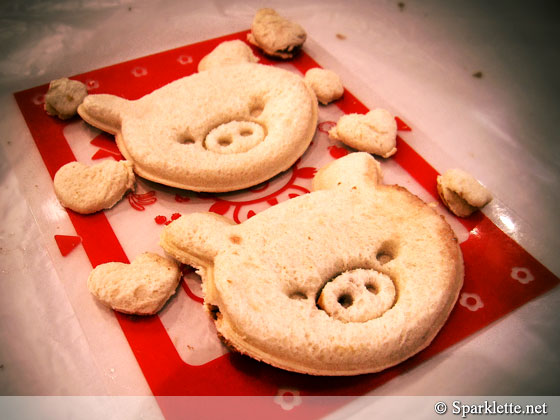 The activity looks so fun, we see many parents lending a hand to shape the bread. Mission accomplished.
AsiaMalls Food On Parade 2011
Check out the events calendar to see what culinary activities you and your young ones can take part in at the six AsiaMalls. We would continue to bring you some of the action here on Sparklette in the upcoming weeks, including a workshop with Master Chef Tsuzuki Naoki and cooking competition. You can vote for your favourite restaurants in the Best Food Awards on Facebook to win shopping vouchers.