The Merlion Hotel, Singapore Biennale 2011 – A First Look at the Suite [Photos]
The Merlion Hotel officially opens today in Singapore. The Merlion Hotel is a single five-star hotel suite temporarily constructed around the eight-metre tall iconic sculpture at One Fullerton. The unique art installation is designed by Japanese artist Tatzu Nishi as part of the Singapore Biennale 2011 art showcase.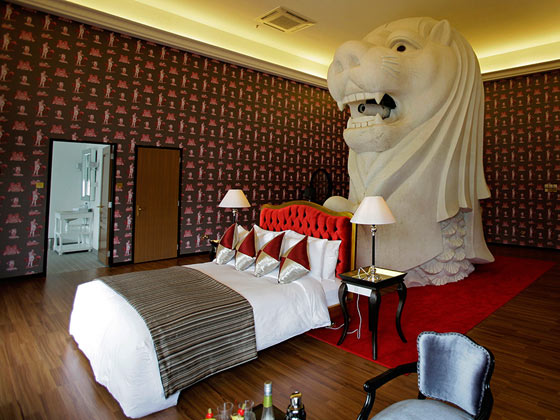 Intrigued by the idea of coming face to face with the half-fish, half-lion creature that usually towers far overhead? You can explore the Merlion Hotel any day from March 13 to May 15, 2011 between 10am to 7pm. Admission is free.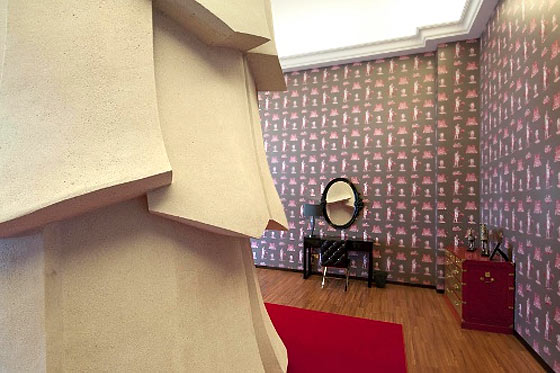 The 100 square-metre suite comes fully-fitted with a double bed, bathroom, balcony and amenities. Familiar Singapore icons, such as the statue of Sir Stamford Raffles, speckle the purple wallpaper.
Operated by The Fullerton Hotel, the Merlion Hotel also takes reservations for overnight stays at the price of S$150 a night, but all 32 available nights were quickly snapped up within hours after going on sale. The early birds who managed to score a reservation would get to enjoy the full-service suite, including personalised check-in, breakfast at The Fullerton Hotel, and even a dedicated Merlion Hotel butler.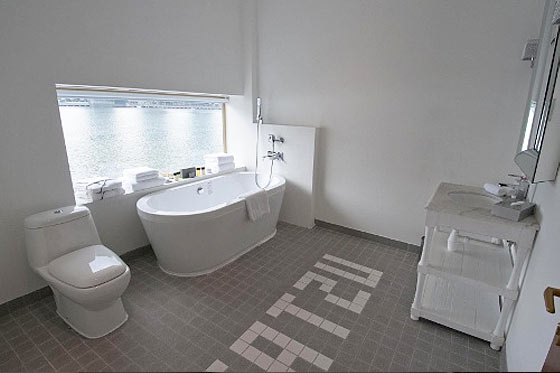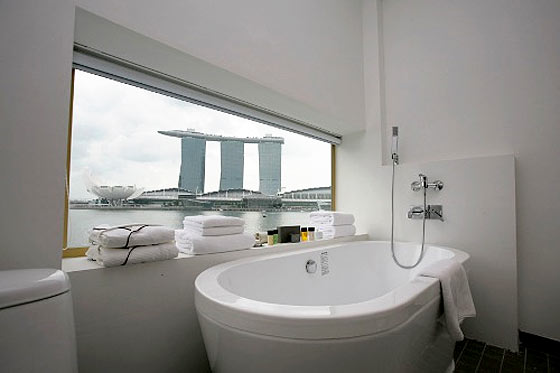 The spacious bathroom overlooks the waterfront and the Marina Bay Sands integrated resort.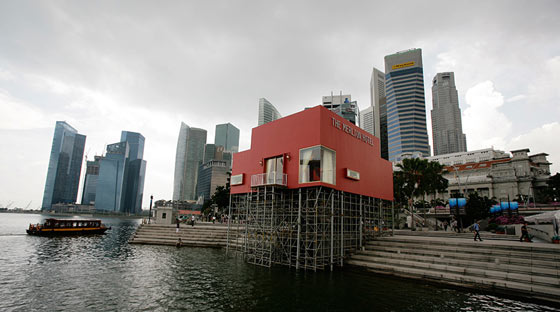 On the outside, the Merlion sculpture is barely visible as most of it is concealed within the red building.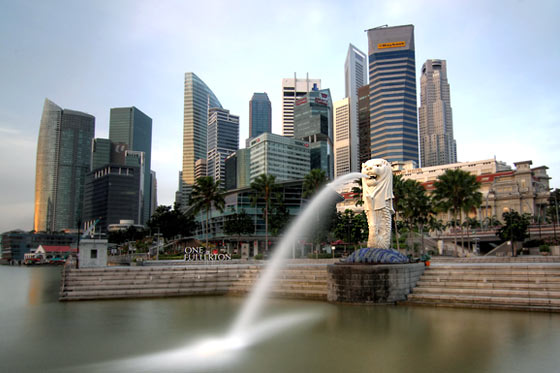 Credit
Merlion loyalists need not fret; the Merlion would return in its full water-spouting glory after the Singapore Biennale 2011.
Behind the scenes
Have Your Say!

Loading ...
What do you think of the Merlion Hotel? If you are one of the few that managed to book the room for a night, don't forget to share your experience with us in the comments!
Merlion Hotel
One Fullerton/Merlion Park
Opens March 13 to May 15, 2011 from 10am to 7pm
Admission is free.