STAMP Singapore – My Pick #2
This rather peculiar looking postbox is my second pick for STAMP, the public art project that has given 40 postboxes across Singapore a spanking new makeover. Does this look familiar to you?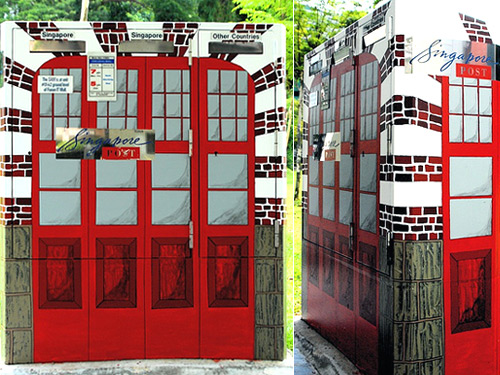 It should! Named "nostalgia in red & white", this postbox is modelled after a famous historic landmark in Singapore. While it may not be as beautiful or colourful when compared to the other 39 postboxes, it's my pick because I think it's a very clever piece of work.
Now, do you know what that famous landmark is? Here's a clue!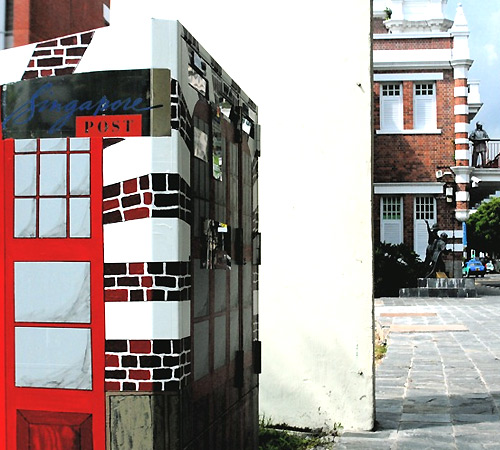 Do you see it yet? (damn, I hope you do!) that building in the background is the central fire station that was built in 1909. It is also Singapore's oldest fire station that is still standing today!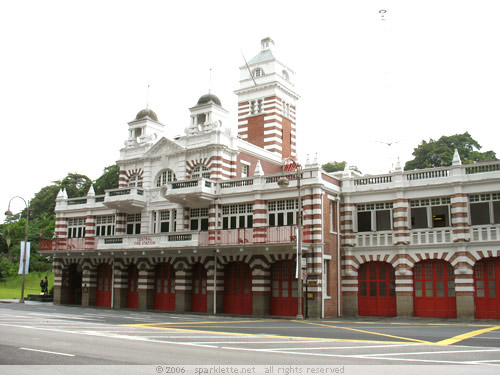 This old fire station at hill street has been converted to the civil defence heritage gallery, showcasing the history of firefighting in Singapore. I paid a visit during interNational Museum day last year and wrote about it here.
Back in the 1920s, the slightly taller tower that you see sticking out of the building provided the highest viewpoint in Singapore! Can you believe that? What a vast difference from the concrete jungle that is Singapore today!
With the interNational Museum day approaching on May 18, there is never a better time to check out the gallery!
'til then, be sure to look out for the 40 creative postbox designs and vote for your favourite 5!