Web Trend Map vs. Tokyo Subway Map
Every now and then I come across a piece of design that really captures my attention. I would then spend hours, days even, doing research on the subject and poring over every single detail of it. Not too long ago, it was an incredible piece of pixel art that mesmerised me.
In more recent weeks, it is this amazing web trend map that has been keeping my eyes busy. Modeled after the Tokyo subway map, it features the 200 most successful websites. They act as subway stations laid out along the different coloured routes on the map, with each route representing a different trend line, such as technology, community or design.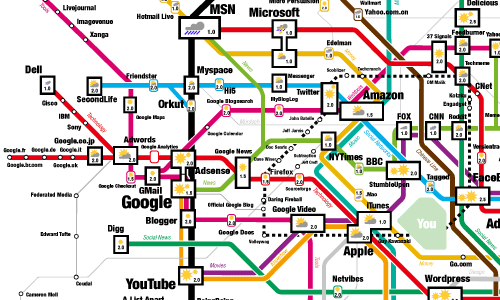 Click to enlarge
The websites are ordered by category, proximity, success, popularity and perspective. Be sure to enlarge for a better view! I had such fun spotting my favourite websites like twitter and mybloglog!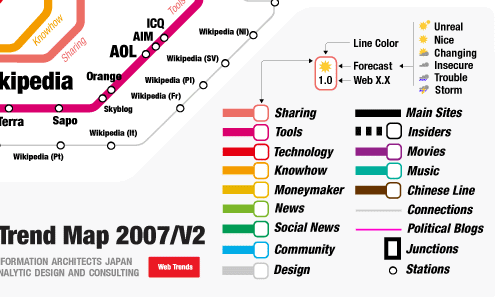 This highly comprehensive and well thought out infoporn is the work of information architects Japan. It has been featured on numerous websites, including techcrunch! Visit their website to download the map in higher resolutions. There's even a clickable version!
And here's the actual Tokyo subway map for reference: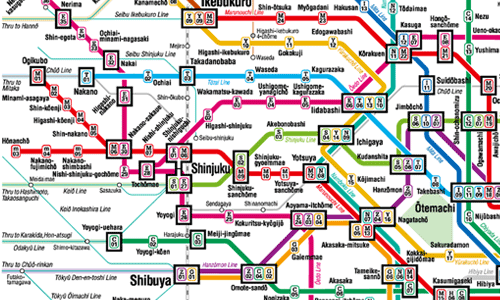 Click to enlarge
Incidentally, I would be holidaying in Tokyo from this Thursday onwards. The subway map would surely come in handy!