Little India is literally one of the most colourful areas of Singapore. With Deepavali (or Diwali) just around the corner, the place is more vibrant than ever, decked out in the full colours of this major Hindu festival.
Personally, I love Little India, as evident from the way I pepper this blog with frequent food reviews of several eateries in Little India. The fact that Little India is refreshingly different from other places in Singapore means that each time I drop by, it makes me feel like a tourist!
Over the past few weeks, visitors to Little India have soaked in the festive spirit of Deepavali. They can shop at the bustling Deepavali festival market or admire the beautiful street light up.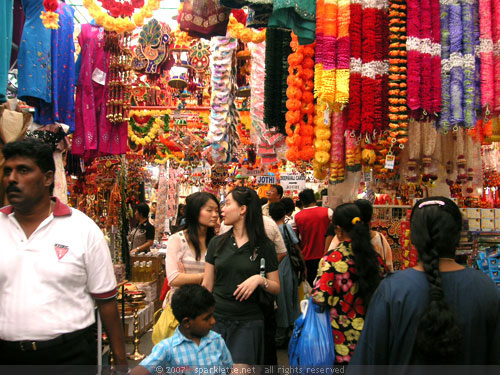 The Deepavali festival village is a month-long bazaar set up for the occasion, featuring many stalls peddling Indian wares and snacks.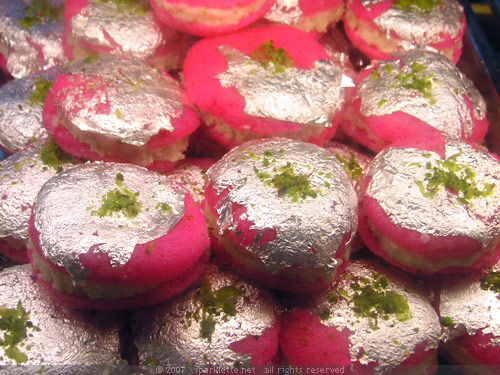 These bright pink Indian snacks are good examples of the colourful Indian cuisine. The silver foil garnish is entirely edible!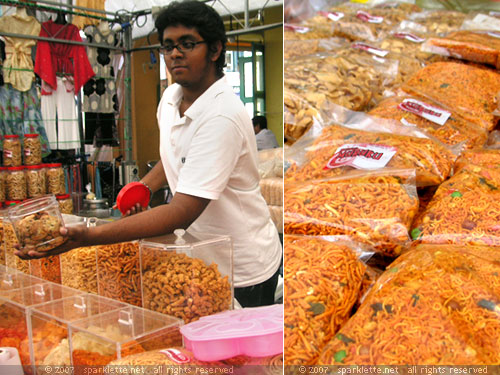 Delicious and tasty Indian titbits!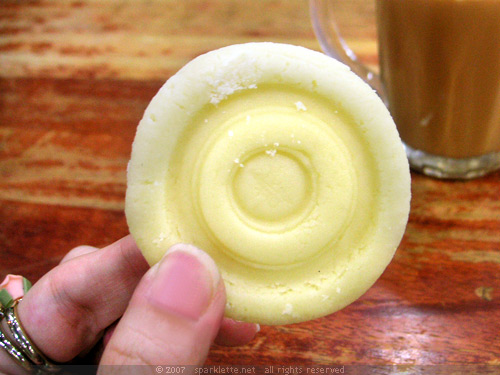 I'm not quite sure of the name but this yummy treat is my favourite Indian snack. It is made from milk and tastes sweet and creamy. You can find this in many Indian coffee shops. I have tried a number of Indian snacks and this milk snack is my favourite by far.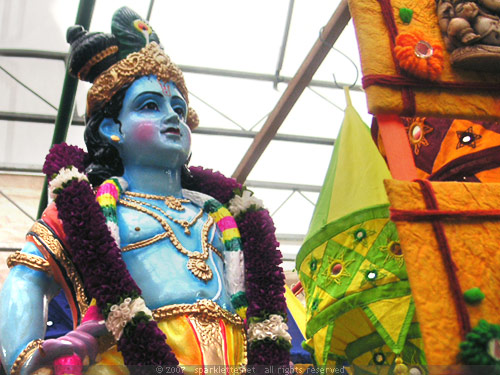 Statue of vishnu, the blue-skinned Hindu god with four arms.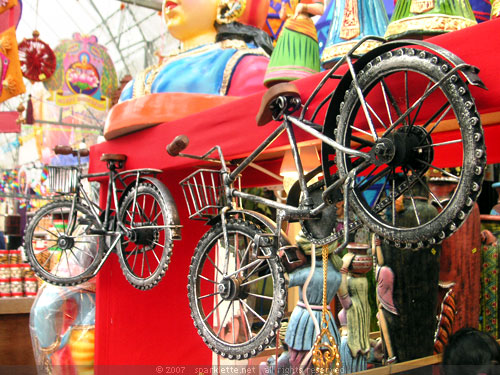 Cute miniature bicycles made with movable parts.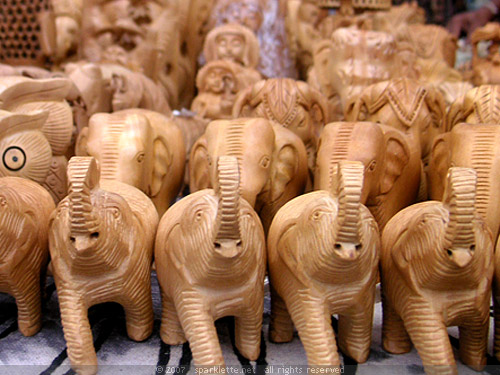 Wood carved elephants and an assortment of other animals.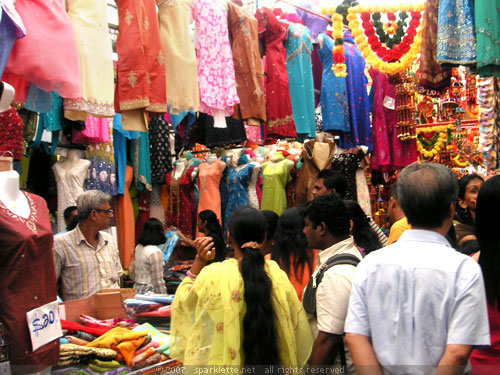 Here's a stall that sells Indian clothes, one of the many at the bazaar and throughout Little India.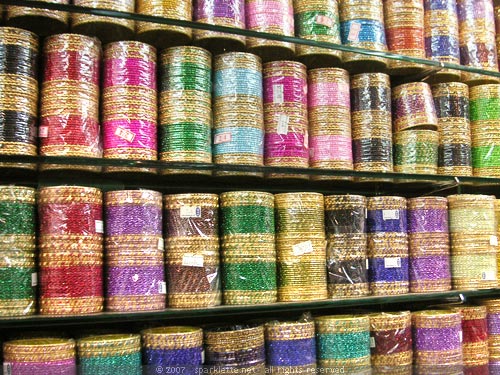 Shiny Indian bangles in a multitude of colours! I love these!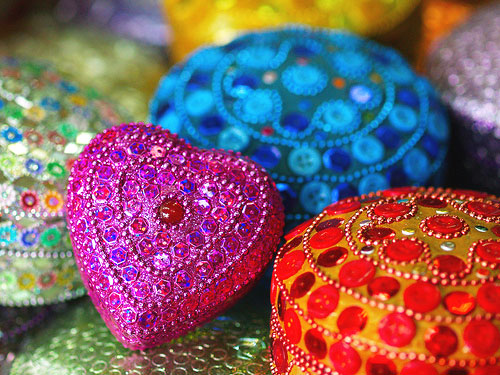 Photo by espion
These small containers come in various shapes and colours for all your trinkets. I actually bought a couple of these from Bangkok. Bangles too.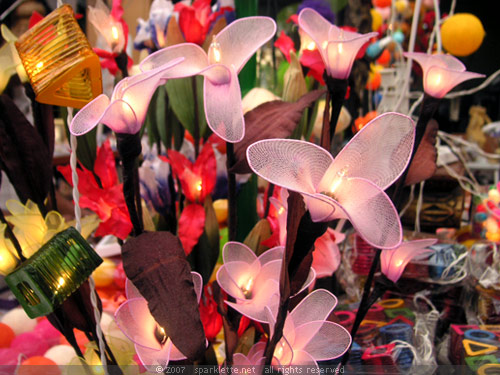 Come to think of it, a lot of things sold in Bangkok can also be found in Little India, such as these strings of lights in the shapes of flowers.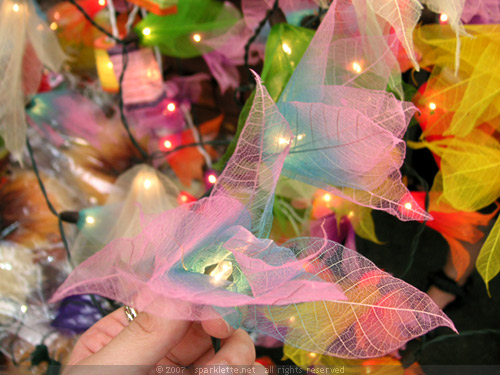 Aren't these pretty?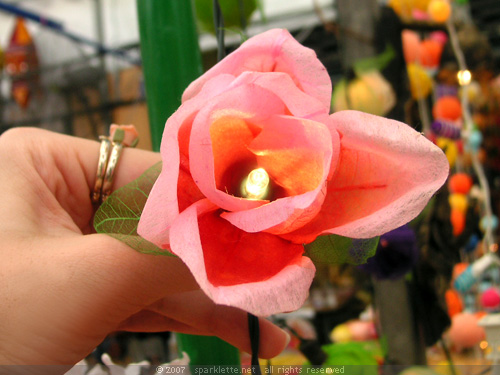 Here's one shaped like a rose with delicate green leaves, just like the ring that I had on my index finger.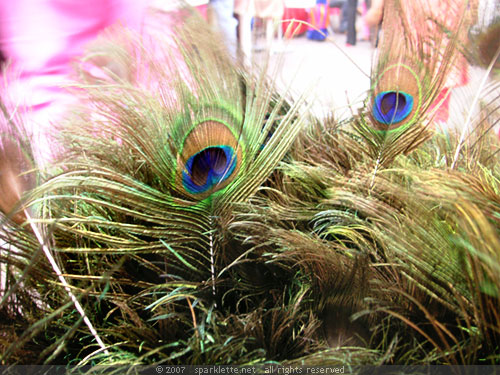 Peacocks are considered sacred creatures in India. Their brightly-coloured feathers are sold in various places in Little India. But I have no idea what these feathers are used for. Does anyone know?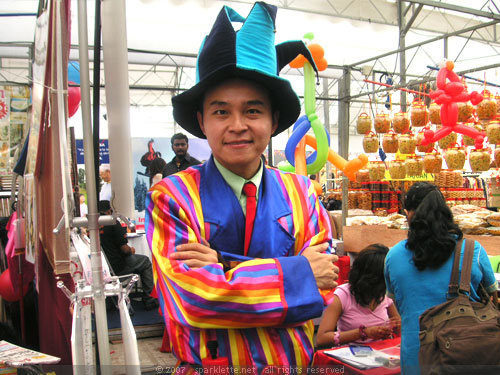 They even had a balloon artist on hand to make cute balloon animals for kids! Interestingly, he spoke with an American accent.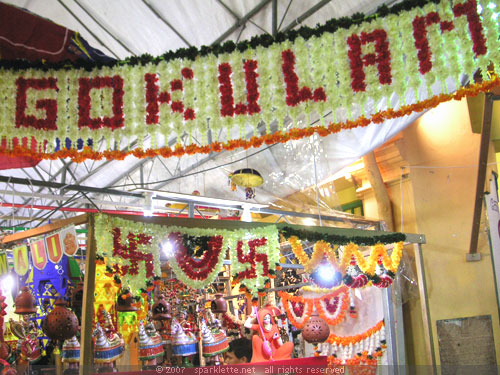 ---
After walking through the bazaar, we took a walk along the streets of Little India.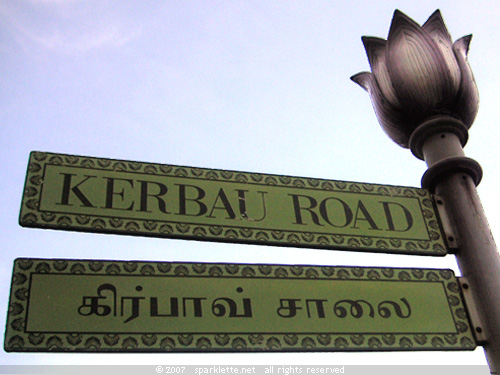 Street signs like this always attract my attention. I like that they are topped by pink flowers that resemble water lilies. Pretty!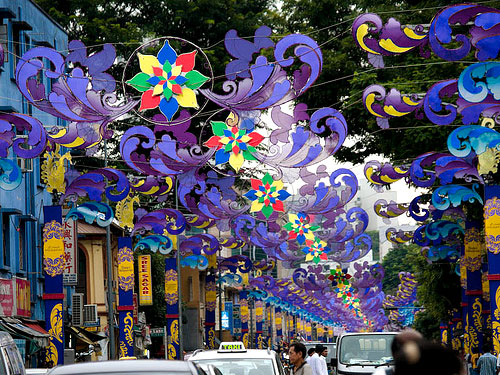 Photo by espion
Besides the bazaar, the streets are also decorated for Deepavali in the form of colourful arches that light up at night. This is, after all, the festival of lights.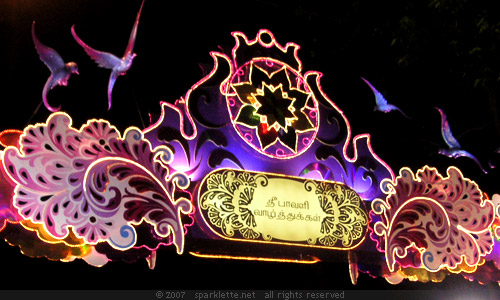 The prevailing colour seems to be purple!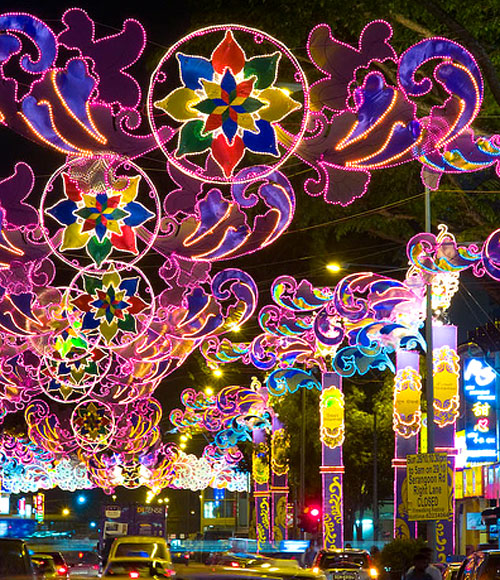 Photo by espion
How magnificent! Be sure to catch it while you can. The street light up would be on until November 18.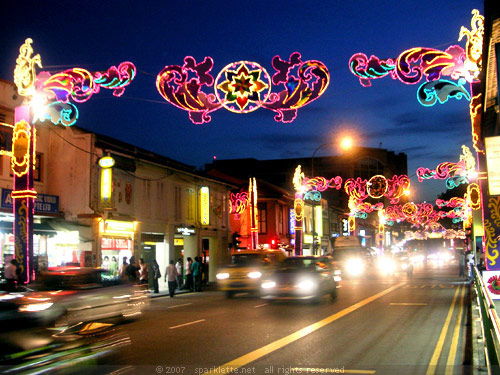 If you have yet to explore the rich culture of Little India, this would be a good time! Have a thosai or two while you're at it. Keep a lookout for the fortune-telling bird too!