Apple iPhone 5 Unboxing: A First Look at the iPhone 5
Apple announced the iPhone 5 on September 12, 2012.
Having been a iPhone 3GS user for over two years, upgrading to the new iPhone 5 seems the easiest decision. Thanks to a reservation made just yesterday afternoon with my telco service provider, I purchased my phone today with zero fuss and zero queue.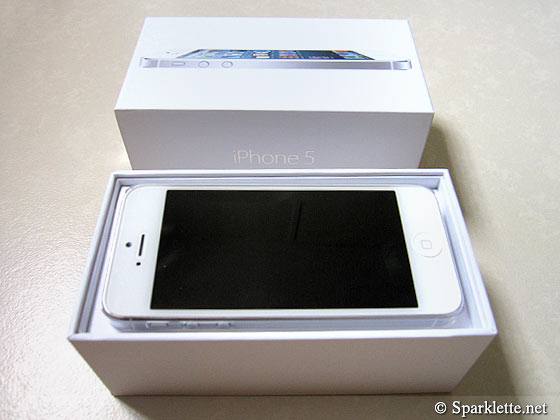 Here's the unboxing of the Apple iPhone 5.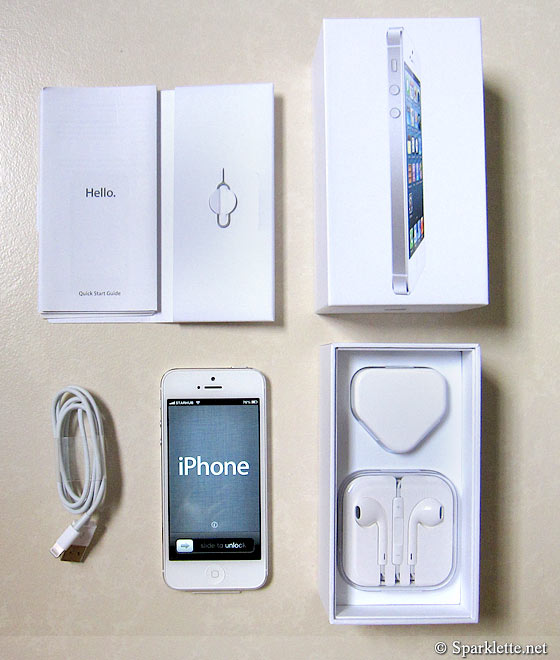 The iPhone 5 is packaged in the usual slim box, and comes with:
Quick Start Guide
Pin for ejecting the nano-SIM card tray
USB port connector
Power adapter
Earphones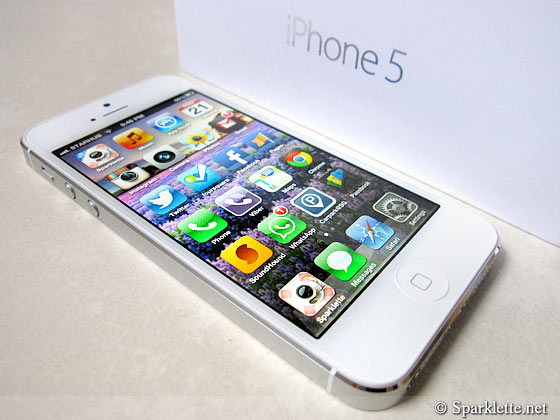 As many of you already know, the iPhone 5 has increased in height, allowing room for a 5th row of icons on the home screen.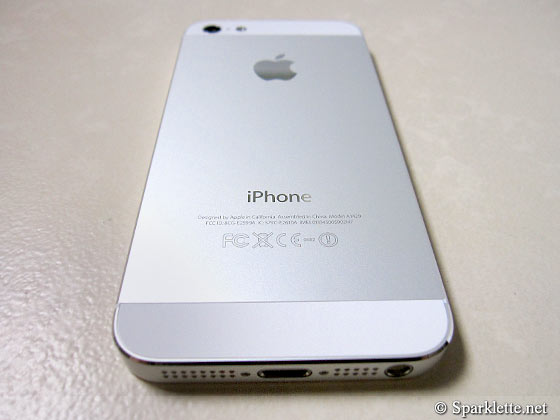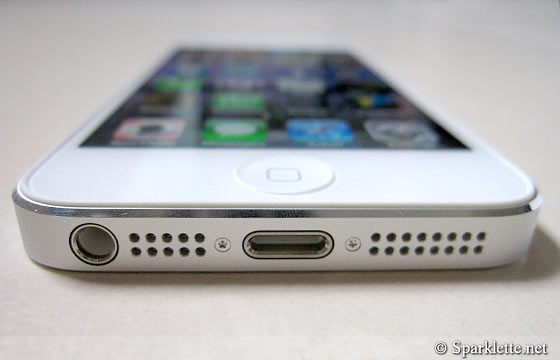 A few other changes on the iPhone 5 include the new placement of the headphone jack, which has found its way to the bottom of the device, and the new smaller 8-pin dock, which Apple calls the Lightning. With the latter, it effectively renders all 30-pin cables, audio accessories and car chargers useless. Unless you buy the dock port adapter, that is.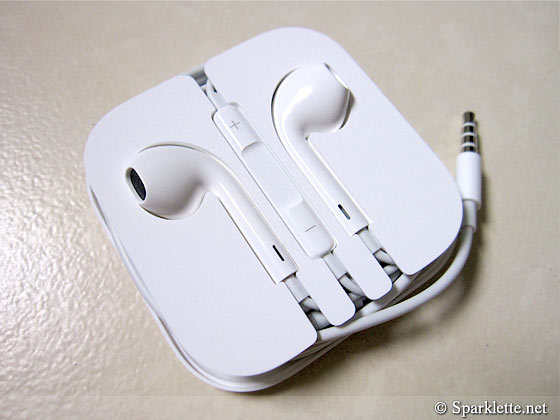 The new curiously-shaped EarPods!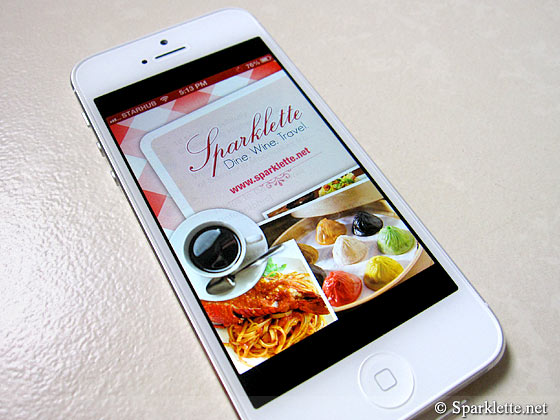 With the taller screen, many existing apps, like our very own Sparklette iPhone app now sport extra black space at the top and bottom. Time for iOS developers to get to work!
iPhone 5 Camera
I took a couple of food shots at the dinner table today. Here are the photos without any enhancements. Pretty good huh?

Crispy pork

Mango dessert topped with a scoop of durian
Moving from the iPhone 3GS to iPhone 5 is really a huge upgrade. The camera easily picks up all the fine details (notice you can even see the crumbs) and the rich colour tones.
Even if you aren't switching to the newest iPhone yet, with the introduction of a new iPhone model, it allows users to move on to the older but still brilliant handsets at much cheaper prices. If you belong to this group, check out some of the best iPhone 4S deals. In fact, a few of my friends who use the iPhone 4S still prefer to stick with their existing handset as they find that the iPhone 5 does not provide much upgrade over the 4S.
Have Your Say!
What are your thoughts on the new Apple iPhone 5? Would you buy it? Share all your thoughts via Facebook or Twitter or by leaving a comment!