Targus Lap Lounge – A Cushion for iPads and Tablets
I have a confession: I am an iPad addict. Every night before I sleep, I use my iPad in bed for a minimum 30 minutes before nodding off.
As much as I love the iPad, it's not the most comfortable thing to hold for a prolonged period of time. If you are like me, you probably use it lying down with one hard edge propped against your body. Most of the time, I cushion it with a pillow.
Recently I started using the Targus Lap Lounge, which is exactly designed for iPad and tablet users to sit back and relax while using their devices.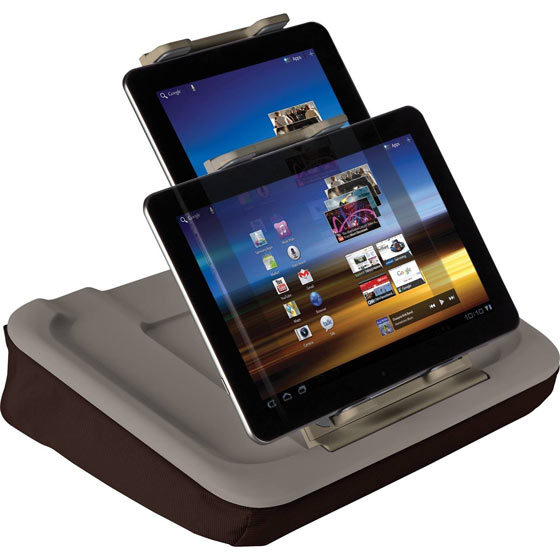 Targus Lap Lounge
S$89.90
2 colours: White & grey





The Lap Lounge boasts a soft, comfy bottom which rests easily on the lap without the need for an additional pillow between the lap and a regular, hard-bottomed iPad stand. The cushion is a beanbag, so it doesn't get warm as quickly as when using a pillow.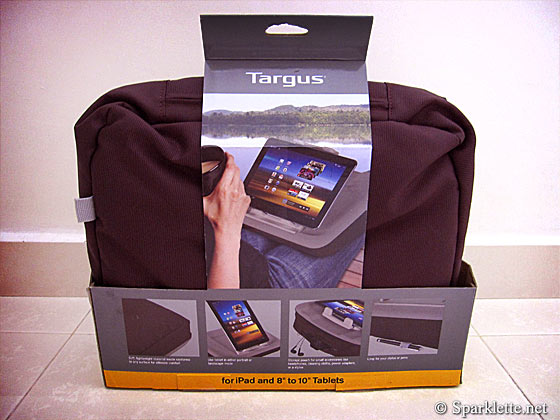 A sturdy stand is a necessary accessory to any tablet. On my desktop, I've been using the Belkin FlipBlade Stand. In bed, I now can't do without the Targus Lap Lounge! The top of the Lap Lounge consists of a stand to lean the iPad or any 8-10″ tablet on, leaving your hands free for a cup of joe.
The stand supports both landscape and portrait viewing modes, and can even be adjusted for multiple viewing angles.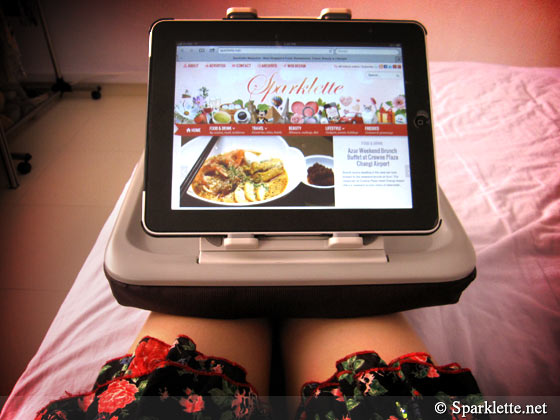 Using the Targus Lap Lounge in landscape mode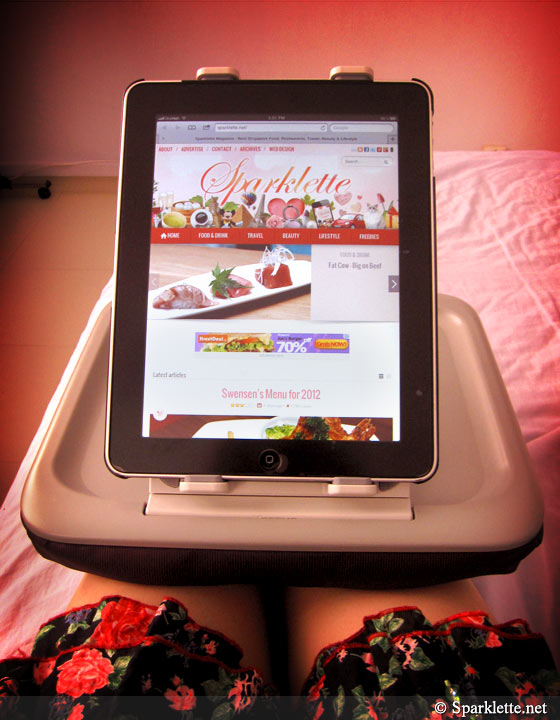 Using the Targus Lap Lounge in portrait mode
A small accessory pocket is included that can be used to hold cables and earphones.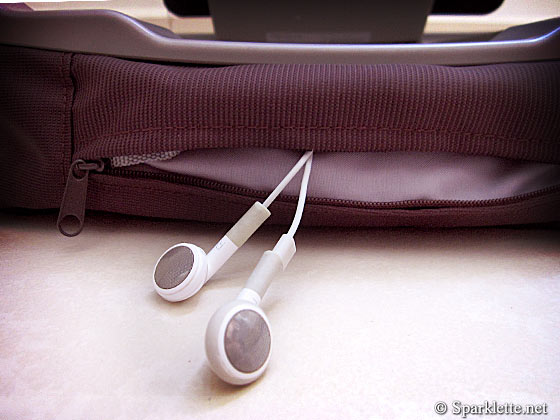 There's also a handle for easy portability, though I do find the Lap Lounge rather bulky, and don't foresee myself bringing it with me on travel. But for sure it is staying as a companion with me in bed.
The Targus Lap Lounge can be bought from Micro Interface and South Asia Computer at Funan Digitalife Mall.
Have Your Say!

Loading ...
What tablet accessories do you own? Share all your thoughts via Facebook or Twitter or by leaving a comment!