Scuderia Ferrari Headphones & Earphones by Logic3
Ferrari and UK portable audio company Logic3 have teamed up to launch a dazzling range of headphones, earphones and speaker docks.
In particular, the Scuderia Ferrari collection captures our attention with headphones and earphones in the signature Ferrari red – perfect for that F1 pit crew vibe for those of you that have been catching the Singapore Grand Prix action.
Ferrari Scuderia headphones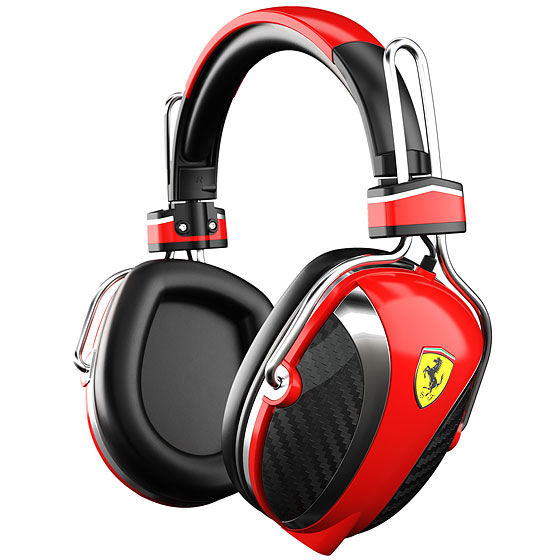 Ferrari Scuderia P200 headphones
S$362.90





The Ferrari Scuderia P200 over-ear headphones, also available in black, boast a sporty design that is instantly recognisable as the renowned Italian automotive brand. The headphones aren't exactly targeted at the super high-end of the audio spectrum and are relatively affordable for a Ferrari branded product.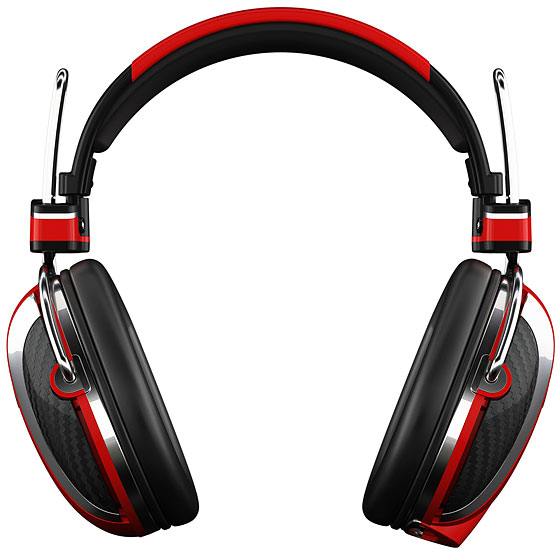 The product is clearly made to impress, with much attention paid to design and packaging. The headphones come in a snazzy black carry case trimmed in carbon fibre textures, featuring the famous Prancing Horse logo. The headphones are not foldable, which means the carry case has to be quite large and hence not exactly portable.
You get 3 different cables:
1-button remote with microphone for smartphone devices
A standard 3.5mm cable for other devices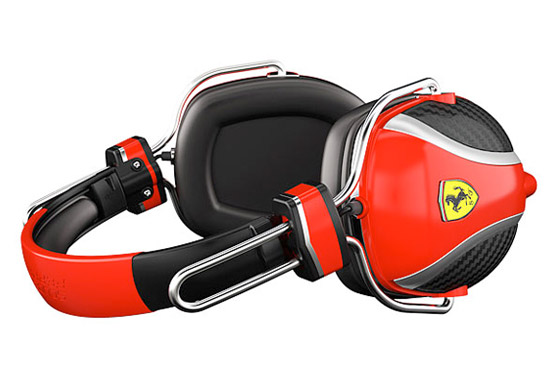 I have been using the headphones for a few days now and find that they offer very good sound quality. The flexible cushy earpieces ensure that the headphones fit every individual well.
One quibble that I do have is with the weight. I'm surprised how heavy these feel compared to my Skullcandy Roc Nation Aviator headphones, which offer comparable sound quality plus comfort. When wearing these for beyond a quarter of an hour, you really start to feel the weight.
The good: Sporty, distinctive Ferrari design. Reasonable price. Inclusion of 3 different cables to fit various devices. Good sound quality.
The bad: Heavyweight. Lack of portability.
Ferrari Scuderia earphones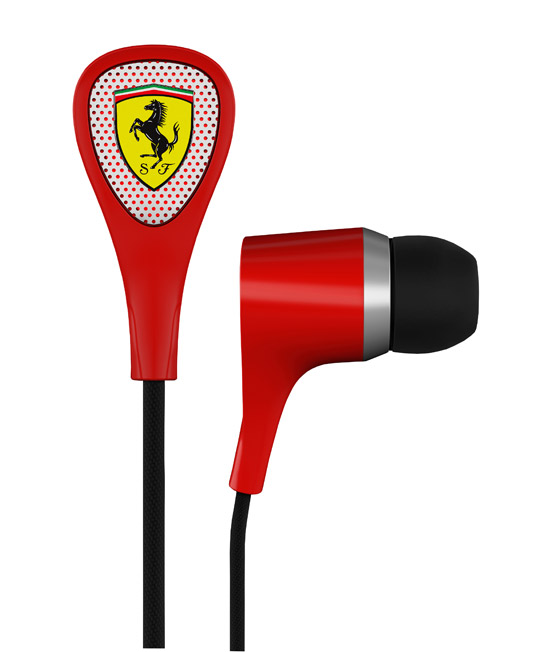 Ferrari Scuderia S100i earphones
S$193.90





The Ferrari Scuderia S100i earphones, which feature TFAT and noise isolating technology, are available in red or white. These in-ear earphones also sport a distinctive design. Unlike the headphones, they come with just one cable (3-button remote with microphone). You also get the cool carry case and a choice of ear bud sizes for noise isolation.
The good: Sporty, distinctive Ferrari design. Effective noise isolation.
The bad: Only the cable with 3-button remote is provided; users of other devices will not find the remote useful.
Have Your Say!
What do you think of the Scuderia Ferrari collection by Logic3? What is your preferred brand of headphones and earphones? Share all your thoughts via Facebook or Twitter or by leaving a comment!
Ferrari by Logic3
Website
Where to buy:
– Online Ferrari store
– Online Apple Store
– Ferrari Store, The Shoppes at Marina Bay Sands #L1-60 Bay Level
– Stereo Electronics, ION Orchard 2 Orchard Turn #B4-23/24 Singapore 238801
– Tangs Plaza, 310/320 Orchard Road Level 3 Techno Bay Singapore 238864