Excuse me, are you a Foursquare mayor? Here's a free drink!
By now, many of you would have heard of Foursquare. Some of you may be already using it regularly.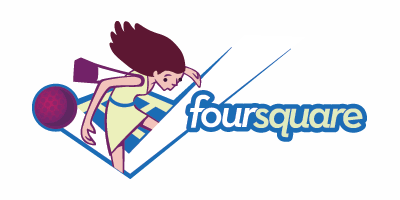 If you're going "four-what?", Foursquare is basically a location-based social media service that lets you "check in" at various venues using your mobile phone and see where your friends are! Let's say you're having a couple of drinks at Rochester Park. You can check in to this location on your mobile phone and see who else is here! "Mayors" are the people who have checked in to a particular venue the most number of times.
Some savvy business owners have started using Foursquare as a marketing tool and a way to reward their regular customers with freebies and discounts.
Foursquare specials in Singapore
Here's a complete list of places in Singapore that offer good deals and privileges to Foursquare mayors and users:
Updates:
January 13, 2011:
– Added TAB (Orchard Hotel)
– Removed Garage (Riverside Point)
Restaurants & Bars
Retail
Cumulus (Wheelock Place) – 30% off our Brand of the Month! Just ask our friendly staff to point you in the right direction!
Beauty & Wellness
Bella Skin Care (Marina Square) – Get Depilux hair free system from S$8* onwards when you check-in
H.om Yoga (Canton Street) – Check in with a tip and receive 20% off all retail products!
Pink Parlour (Marina Square) – Enjoy $10 discount off Waxing & IPL Hair Treatment or Credit for any of our packages!
Entertainment
St Games (Square 2) – If you check in 5 times in 30 days, you get 30 min of play time FREE!!!
This list will be updated as more businesses offer more deals. So bookmark it, share it, tweet it, and pass it on to your friends!
If you aren't a user yet, head on over to Foursquare and sign up now!
How do I offer deals at my venue?
If you are a business owner, more likely than not one of your customers has already created a venue for your business on Foursquare! If you would like to offer deals and privileges for your regulars, or simply entice new customers, here's the form where you can sign your venue up for Foursquare specials.