Step into TAB and it feels as though you have stepped into a mini concert hall. Spanning two floors at Orchard Hotel, TAB is a unique concert venue where you can enjoy nightly performances by local and international artists while dining or sipping on a cocktail.
The main dining area on the first floor gives you an unobstructed view of the performances. Soft, subdued lighting and candlelight, accompanied by food, drinks and music ensure an intimate and cosy time here. A row of booth seats along the large windows offer a great street view of the bustling Orchard Road. The second floor features a lounge area along with a balcony view of the stage.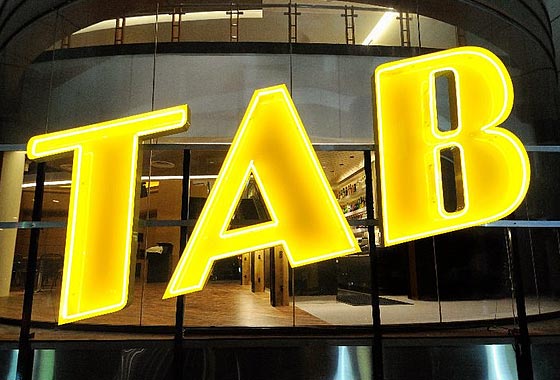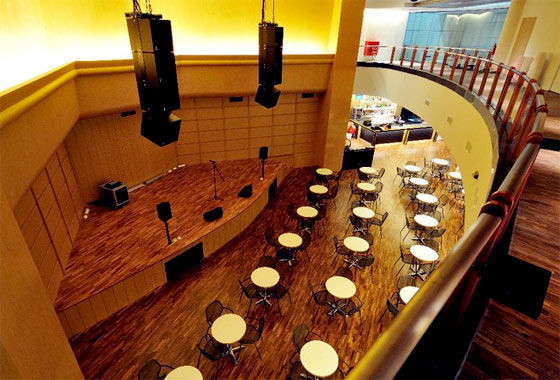 In some ways, TAB reminds me of 15 Minutes at Laselle, another venue that brings live music into a restaurant.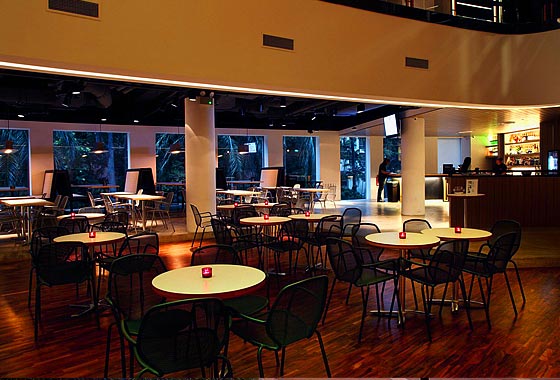 The Food
While enjoying the music, you can tuck into a variety of bar bites and main courses.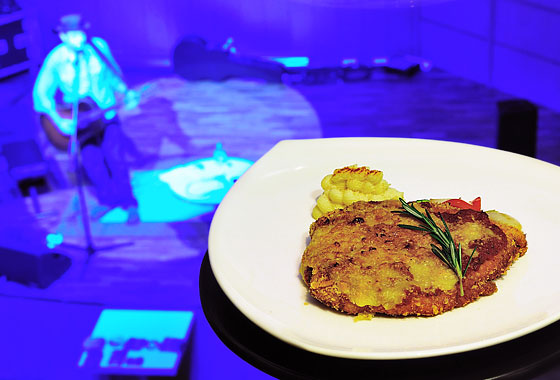 Chicken Parmigiana
S$18++
Rating:





The chicken parmigiana is a generous portion of oven-baked breaded breast meat, chaperoned by a layer of luscious marinara sauce and mozzarella cheese. Generic mashed potato is served by the side. While the meat is a little tough, the robust flavours make this a hearty eat nonetheless.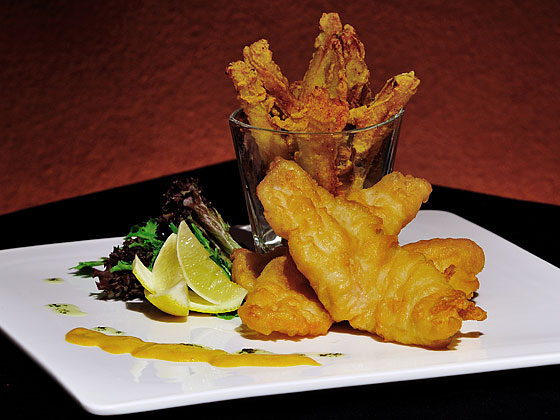 Fish & chips
S$16++
Rating:





The fish and chips is a relatively ordinary dish of dory fillet battered with Mexican dark ale, served with fries and a curry mayonnaise dip. As I taste the dip, a feeling of familiarity washes over me – and I'm not sure if it's a good or bad thing – the curry tastes very similar to the McNuggets curry sauce!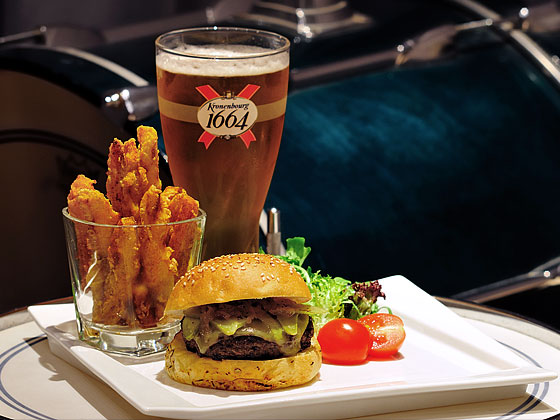 TAB burger
S$16++
Rating:





And, if you are in the mood for burgers, chow down on the TAB burger. This house speciality is teamed with cheddar cheese, cornichons and caramelised onion, and comes with salad and fries on the side.
The Cocktails
Wanna kick it up a notch? Sip on one of these fancy schmancy cocktails.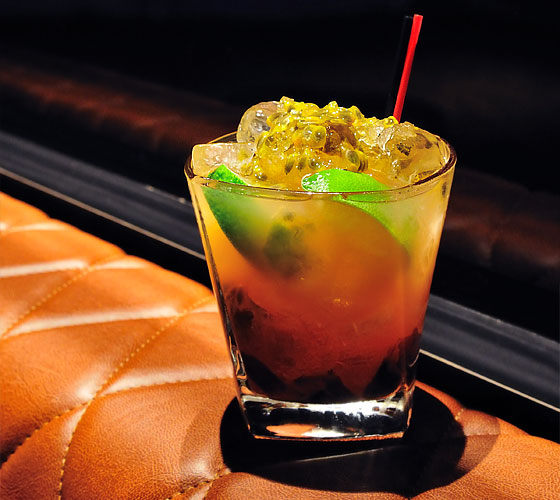 Passionfruit Caipirinha
S$18++
Rating:





The classic caipirinha – a national cocktail of Brazil – is given an extra dose of tropical flavour with fresh limes and passionfruit.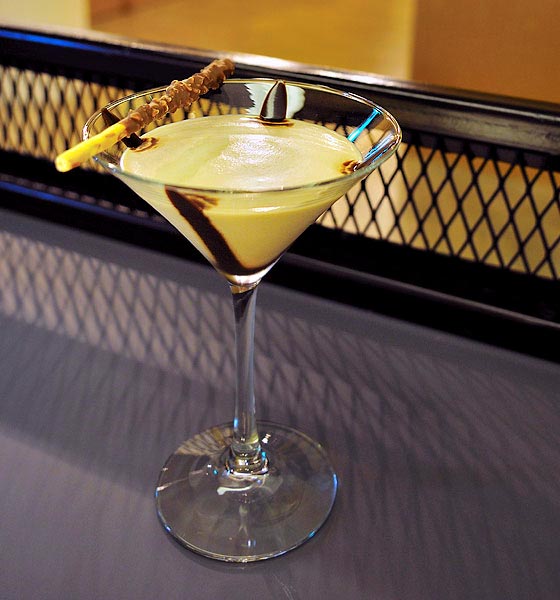 Charlie Brown
S$18++
Rating:





My favourite cocktail at TAB is Charlie Brown, a sweet harmony of smooth peanut butter and vanilla, with an added tinge of vodka. This is the first cocktail that I have tried that can probably be classified as a dessert!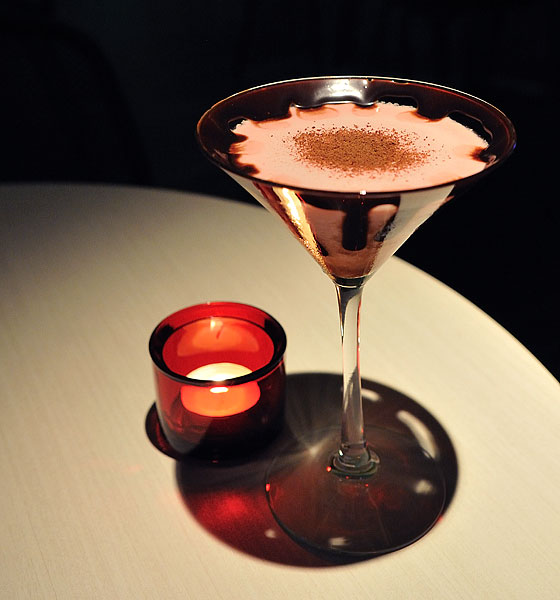 Hansel & Gretel
S$18++
Rating:





The Hansel & Gretel cocktail is an unusual assortment of fruits, jam, cream and vodka. The mishmash union of these ingredients sure seem odd, but is surprisingly palatable.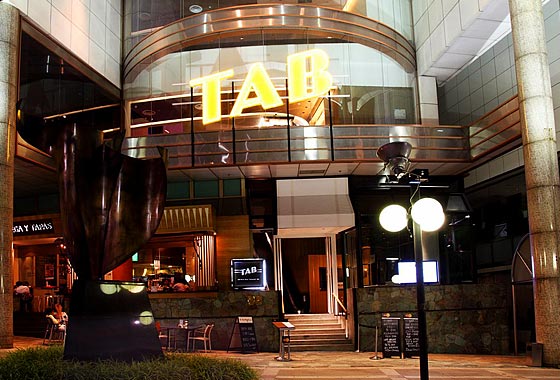 The comfortable and cosy ambience makes TAB a perfect spot for the music fans. P.S. They offer Foursquare specials, too!
Have Your Say!

Loading ...
Do you enjoy live music? What do you think of live music performances at a bar or restaurant? Are there any specific places you like to go for live music? Share with us in the comments!
TAB Singapore
Orchard Hotel
442 Orchard Road #02-29
Singapore 238879
Tel: +65 6493 6952 |
Website
Service:





Opening hours:
Tue – Thu 5pm – 1am
Fri & Sat 5pm – 3am
(Closed on Sun & Mon)