Christmas Tree of the Day #10 (2010 Edition) – Multi-Coloured Tree at Orchard Cineleisure
The tenth tree in the Christmas Tree of the Day series for 2010 is a peculiar one. While it may not be the most beautiful or elegant Christmas tree around, it certainly is one of the most eye-catching ones.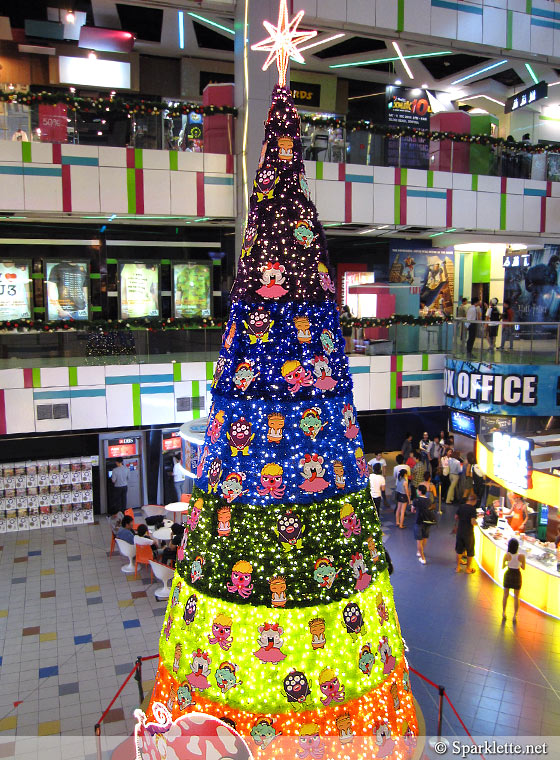 Standing tall at the basement of popular teen hangout Orchard Cineleisure, the colourful tree towers past the second and third levels of the mall. The tree is segmented into six tiers, each one in a striking colour. Instead of the usual Christmas ornaments, cartoon characters are pasted all over the tree. Do you recognise any of them?
Have Your Say!
Have you seen any gorgeous Christmas trees this festive season? Share with us in the comments!
For more Christmas trees, check out the Sparklette Christmas Tree of the Day series.