Christmas Tree of the Day #9 (2010 Edition) – A Gingerbread Wonderland at Harbourfront Centre
Gingerbread is a popular Christmas treat all over the world, appearing in many different forms such as cookies and houses, often accompanied by colourful candies and white icing.
At the Harbourfront Centre shopping mall in Singapore, gingerbread is used as the theme this Christmas. There are life-sized gingerbread houses and even a gingerbread train.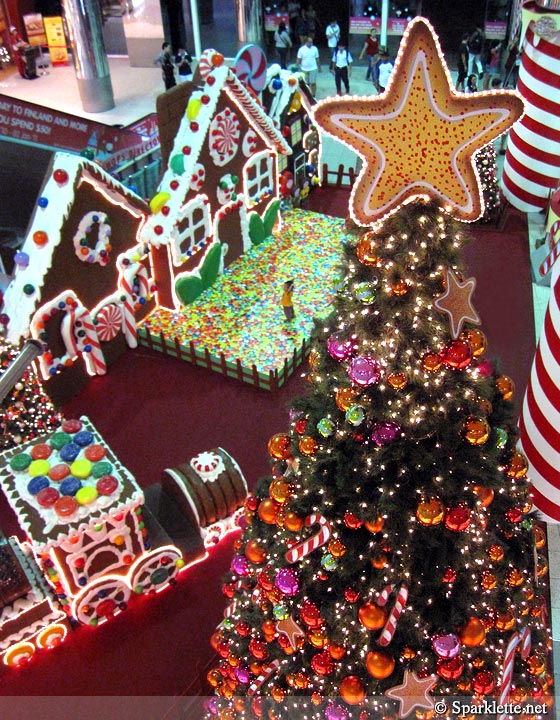 On the Christmas tree, you would find several gingerbread stars that resemble large cookies. Other yummy treats on it include candy canes and ornaments like baubles in red, purple, orange and green.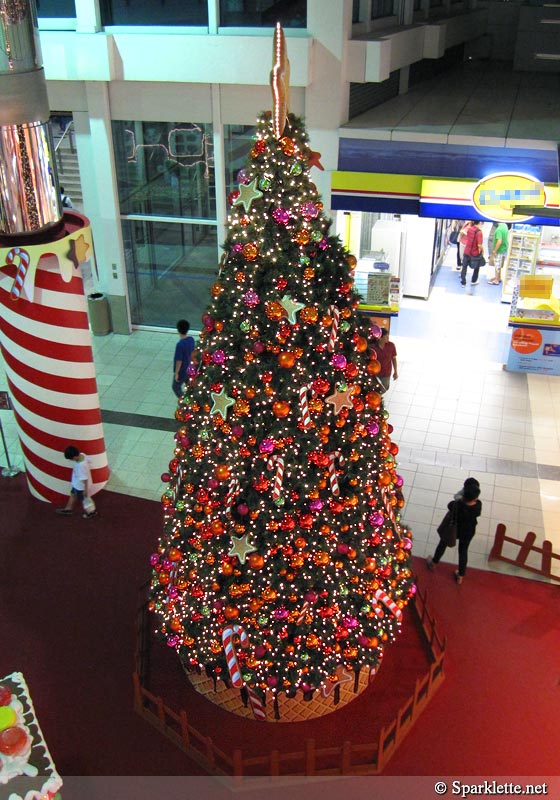 The little gingerbread wonderland is a great place if you are looking for photographic opportunities this holiday. No word on whether any of it is edible though!
Have Your Say!
Have you seen any gorgeous Christmas trees this festive season? Share with us in the comments!
For more Christmas trees, check out the Sparklette Christmas Tree of the Day series.