Christmas Tree of the Day #6 (2010 Edition) – Five-Tiered Tree at West Mall
Set within the heart of Bukit Batok Central since 1998, West Mall is the place where nearby residents can go for shopping and dining activities.
While it may not be one of the most upmarket or popular malls in town, the heartland mall has done a commendable job with its Christmas tree showcase this season. Its centrepiece is a unique five-tiered tree that resembles a wedding cake.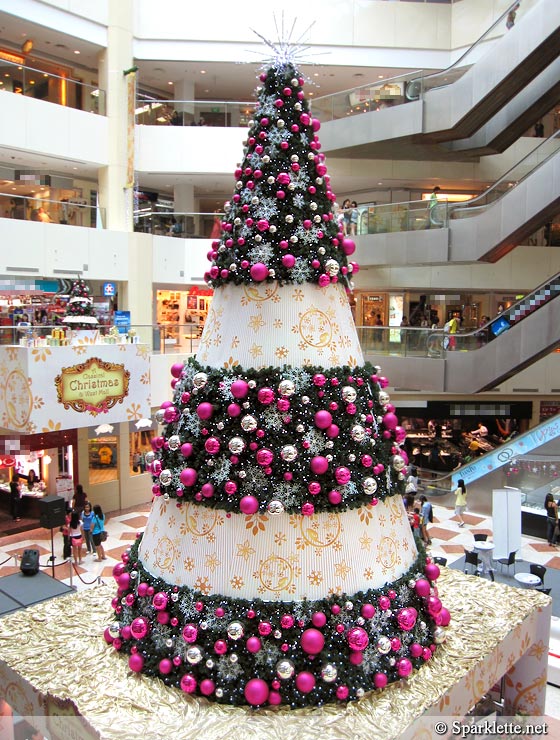 Large bands with floral and snowflake patterns wrap around the tree like ribbons adorning a gift box. More snowflakes and hundreds of shiny baubles in pink and silver decorate the tree canopy, which is finally topped by a multi-pointed star.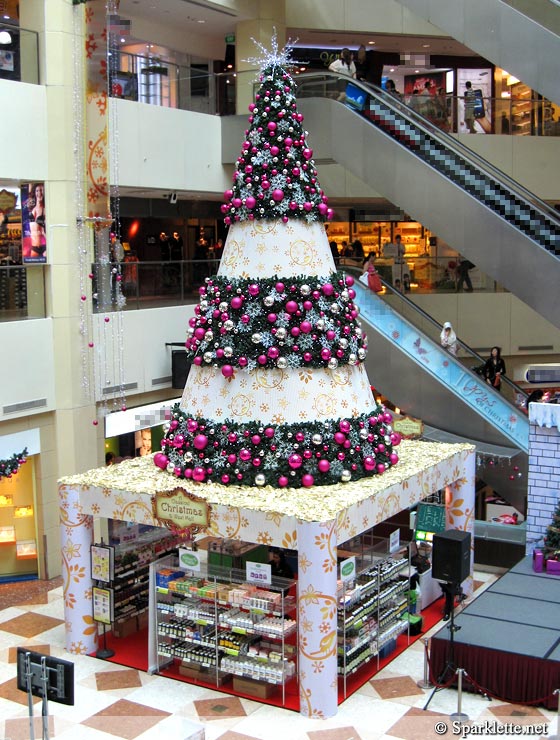 The Christmas tree sits atop a temporary shelter that houses a mini Christmas bazaar. What a good way to maximise the limited space!
Have Your Say!
Have you seen any gorgeous Christmas trees this festive season? Share with us in the comments!
For more Christmas trees, check out the Sparklette Christmas Tree of the Day series.