Christmas Tree of the Day #5 (2010 Edition) – Blue Inside and Outside
Every Christmas, you would be able to spot a highly unique and unconventional Chrtistmas tree at The Central. It is almost as though that the management makes it a point to put up a bizarre looking tree year after year!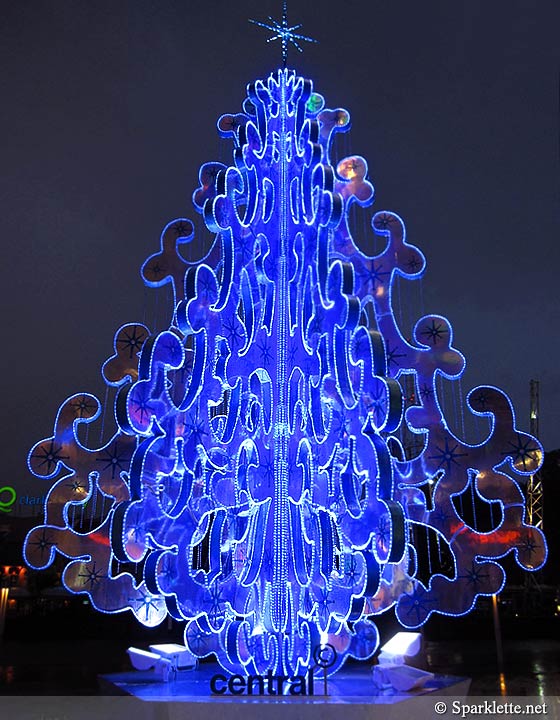 This time round, the Christmas tree is an electrifying blue, and hence the title of this post. Guess what song the line "blue inside and outside" comes from! It also happens to be the second blue tree in the Christmas Tree of the Day 2010 series.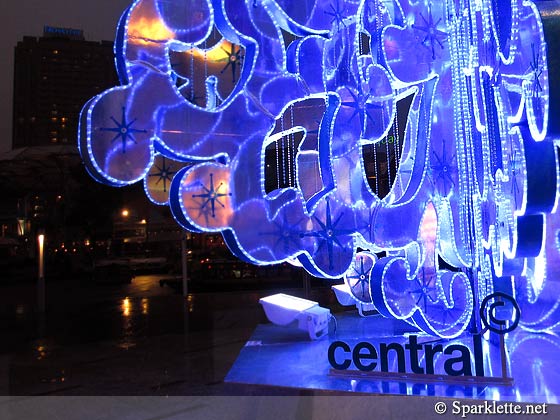 I can't help but find that this tree at the Clarke Quay mall looks strangely familiar. After some sleuthing around, I realise that it looks strikingly similar to the tree from last year, except that it was in yellow then!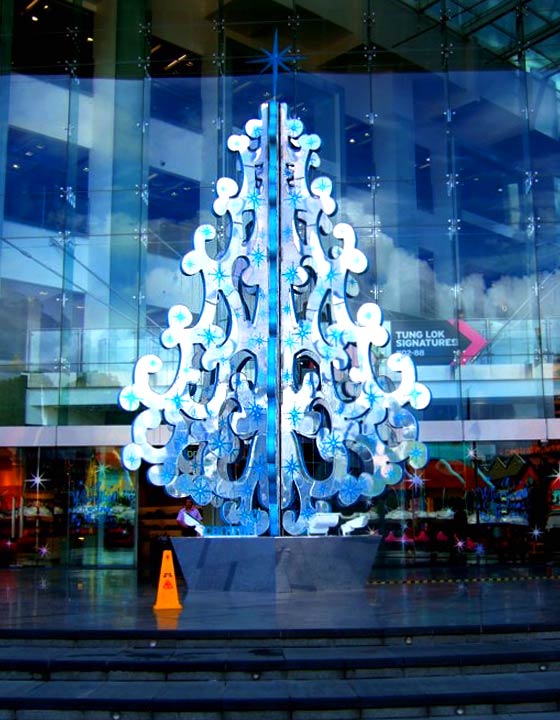 Photo by blackparatiisi
Have Your Say!
What do you think of the design for this Christmas tree? Do you love it or hate it? Tell us in the comments!
For more Christmas trees, check out the Sparklette Christmas Tree of the Day series.