Christmas Tree of the Day #7 (2010 Edition) – Massive White Tree at ION Orchard
Aaaaand… we're now into the second half of the Christmas Tree of the Day series for 2010!
Today's Christmas tree of the day is one of the most striking in town. If you have been to Orchard Road this holiday season, you would likely have seen this tree. Standing tall at the entrance of the ION Orchard shopping mall is this massive white tree.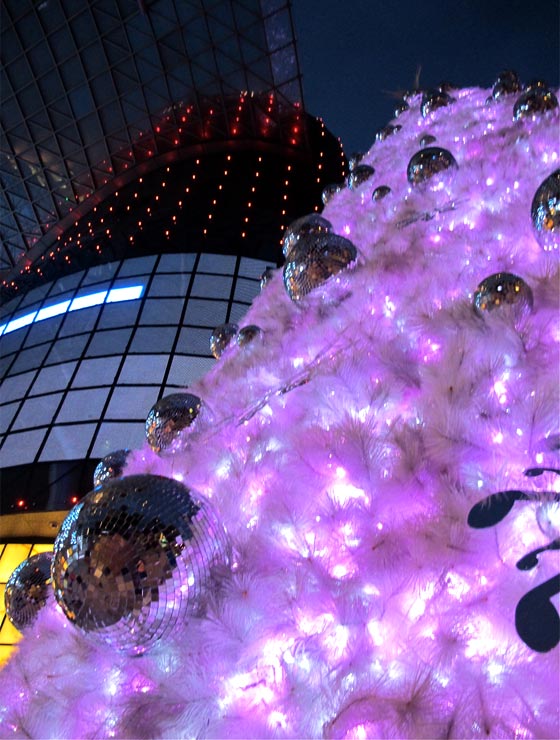 Photo by Steel Wool
At night, the tree is lit in purplish pink while decked with hundreds of silver disco balls! In the words of Austin Powers, they're groovy baby! Doesn't this tree also remind you of cotton candy? Speaking of that, nothing beats this adorable pink tree from The Cathay in 2006!

Photo by riotsarefun
There is a small entrance at the base that allows you to walk through the tree. I have not tried that yet, so if any of you knows what's in there, don't forget to let us all know in the comments!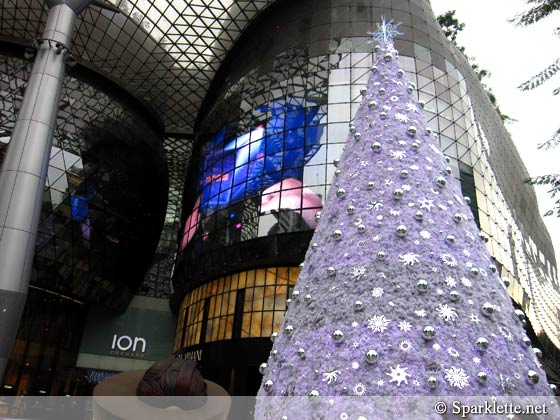 Instead of the usual star, this white giant is topped with a snowflake ornament. Beautiful!
Have a great holiday everyone! And if you're in the festive mood, do continue joining me here for the rest of the Christmas Tree of the Day series. We'll countdown to Christmas together!
Have Your Say!
Have you seen any gorgeous Christmas trees this festive season? Share with us in the comments!
For more Christmas trees, check out the Sparklette Christmas Tree of the Day series.