Christmas Tree of the Day #10 (2008 Edition)
Today's Christmas Tree of the Day was spotted at the newly opened West Coast Plaza, formerly known as Ginza plaza. The tree is all decked out in cool blue, including its star on top.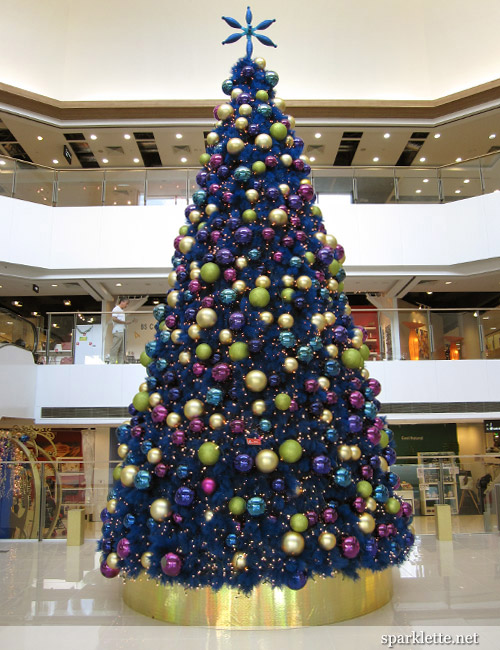 The shiny baubles in yellow, lime, dark blue, cyan and purple are a perfect match with the blue tree. I really dig the whole colour combination, especially with the purple!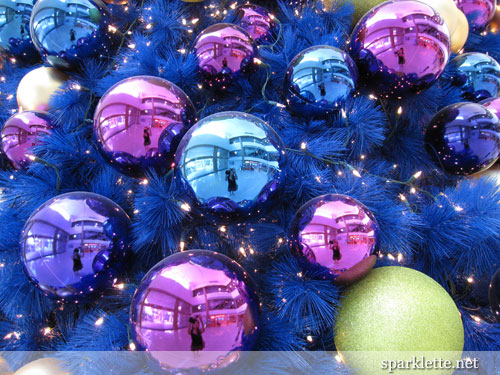 Do you spot me in there?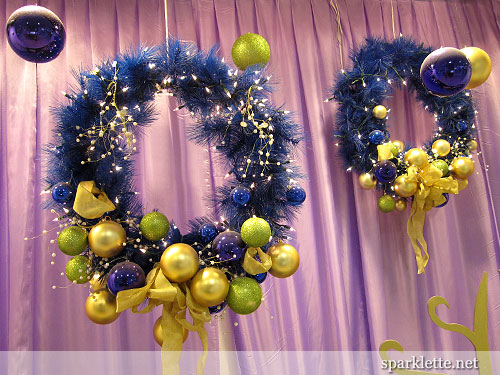 I think the mall has done a very good job with its Christmas decor. At almost every turn you would see something different. These Christmas wreaths look gorgeous against that lavender silk backdrop!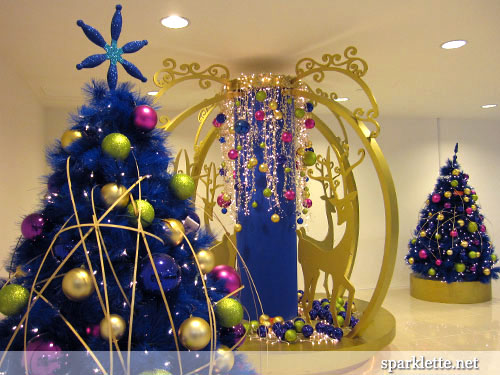 There are a couple more Christmas trees in blue, and a gold reindeer structure at the centre.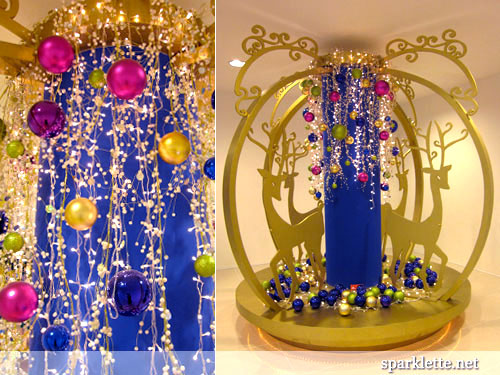 Wow, we're already on our tenth tree – only two more to go!
For more Christmas trees, check out the Sparklette Christmas Tree of the Day series.