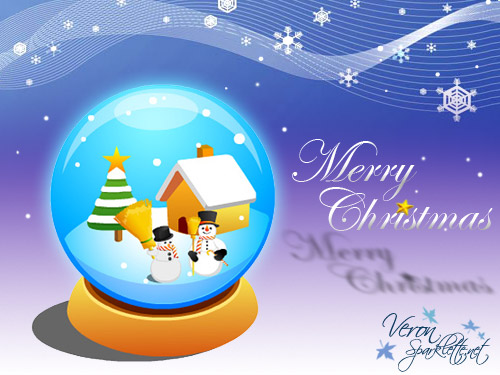 I still remember this time last year, I was busy hunting down beautiful Christmas trees in Singapore to feature as my "Christmas Tree of the Day". A year later today, I still very much enjoy doing this. For me it's just one of the many things I look forward to at Christmas :) and for many of you, the series brings much festive joy.
Now more than ever a year doesn't seem that long. A friend recently told me that there's a theory out there that claims time passes faster today than before. It's not merely an illusion and it actually is happening (although time itself IS an illusion).
I'm not sure how true this is. It does seem that time is passing faster now as compared to, say, when I was 10. Does anyone have a theory? I would love to hear it.
Many of us are too focused, worried or afraid about the past and the future to fully live in the moment. I say this Christmas, let's all treasure and hold on to what we have now. Because only by letting go of our fears and worries would we be truly happy.
Merry Christmas to all of you! I wish you and your loved ones all the peace, joy and love in the world this holiday. Have a great one!
Much love,
Veron