Christmas Tree of the Day #9 (2008 Edition)
Posh hotels usually play it safe with their Christmas decor, opting to display traditional Christmas trees rather than something outlandish. But once in a while we do get to see something really different like the conrad's.
Anyways, the Christmas tree displayed at the main lobby of the Ritz-Carlton is one such "safe" tree.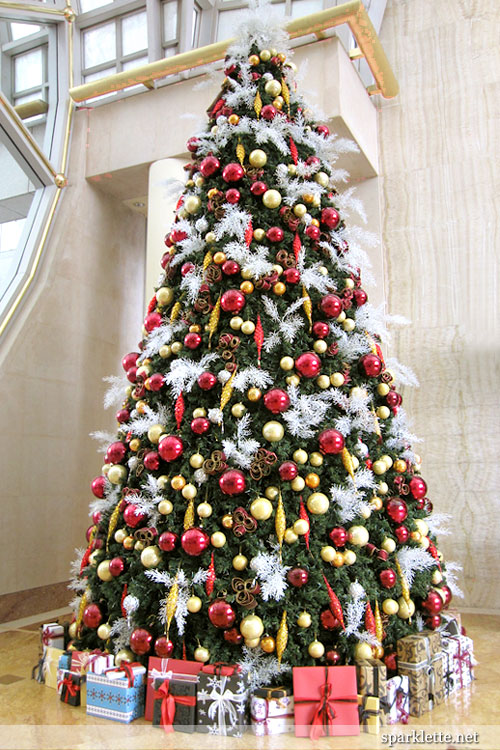 It looks great!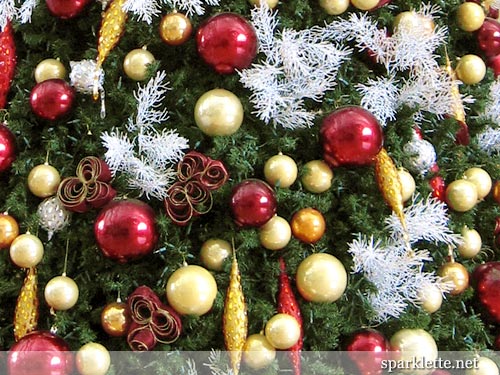 I really like the white fluffy feather/leaf-like stuff they've used to decorate the tree. It lends a touch of elegance and uniqueness.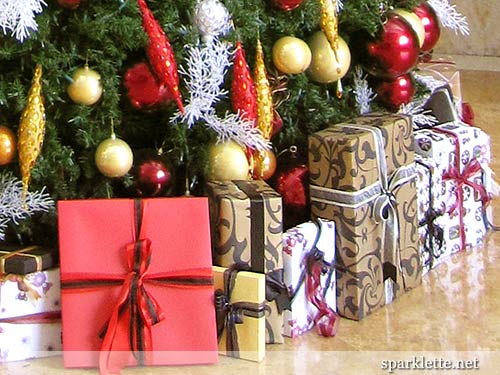 Out of all the trees I've featured this year, this is only the first tree with presents at the bottom. Kind of surprising!
For more Christmas trees, check out the Sparklette Christmas Tree of the Day series.