Christmas Tree of the Day #12 (2008 Edition)
For the last in this Christmas Tree of the Day series '08, I present to you this utterly lovable Christmas tree of love! It's packed with all things warm, cuddly, cute, furry and fuzzy! Love it!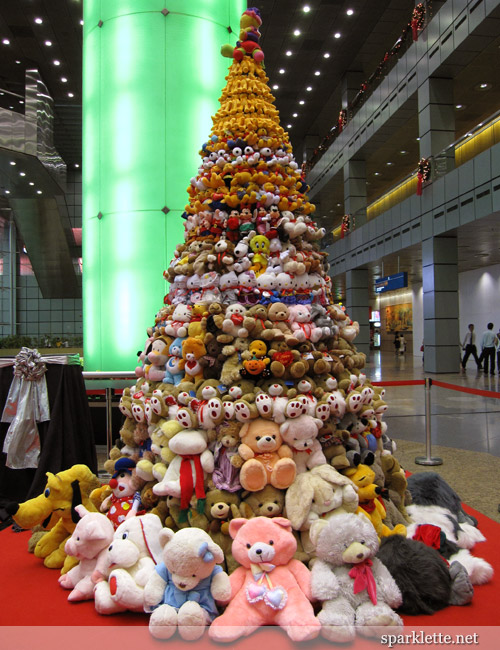 This tree is being displayed at the ground floor of the suntec international convention & exhibition centre. The stuffed toys have all been received in a charity drive.
Can you spot your favourite cartoon character in there?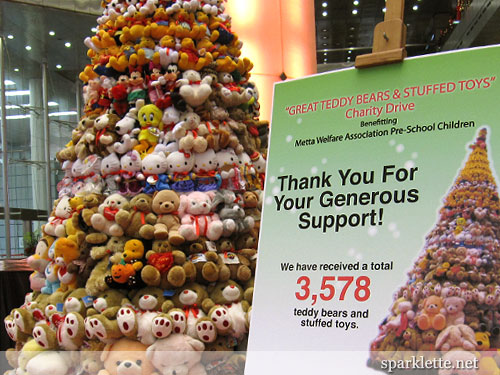 Obviously, this tree brings much joy to all those around, especially the metta welfare association pre-school children. 3578 stuffed toys have been collected for these kids!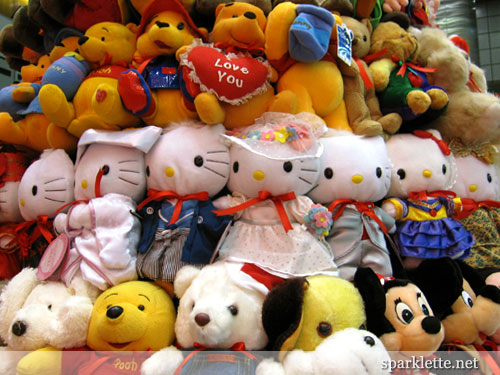 The full set of Hello Kitty and dear daniel stuffed toys forms the middle layer. I remember back in the year 2000 when McDonald's sold these along with their extra value meals. It sparked a really mad frenzy among Singaporeans to collect these toys! I still have the full set sitting at home somewhere.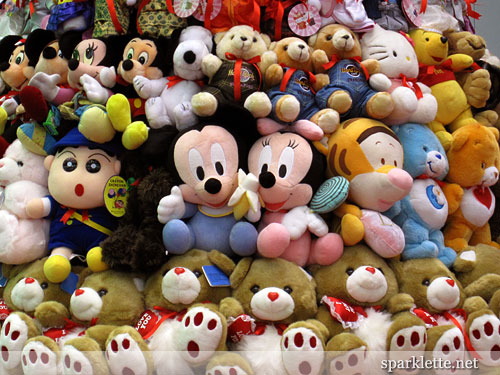 In this photo alone, you can already spot several famous cartoon characters. It's so awesome to see them all together at one place. My favourites are of course the two Care Bears (blue bedtime bear and orange tenderheart bear)!
Have a merry and extra cuddly Christmas!
For more Christmas trees, check out the Sparklette Christmas Tree of the Day series.