Christmas Tree of the Day #11 (2008 Edition)
Christmas is always extra special at Tanglin Mall. Year after year, the mall puts up a nightly snow party in December. It never snows in Singapore, so being able to indulge in some faux snow merriment is a real treat for kids here, and the adults too, I imagine.
A huge Christmas tree forms the centrepiece of the snow party. This year, the tree carries with it an important message: people with disabilities deserve a chance in society, just as if used plastic bottles were given a chance, they can be used to create something beautiful. Like this cute Christmas tree!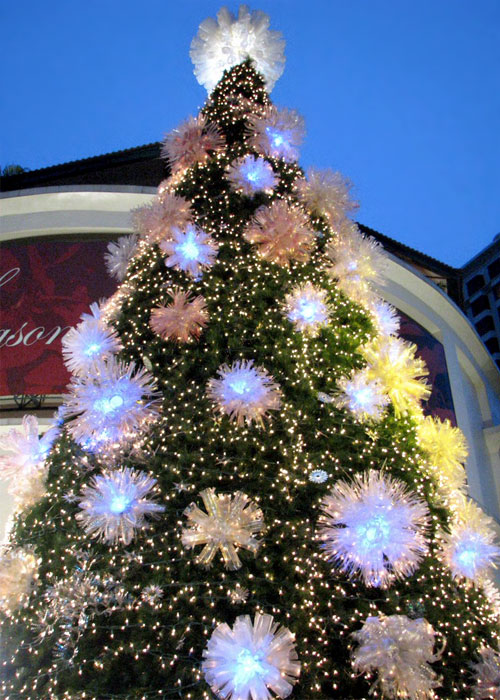 Photo by Agnieszka Qetton
This 12 metre tall tree is the result of the Christmas tree of life 2008, a project that aims to create awareness of people with disabilities.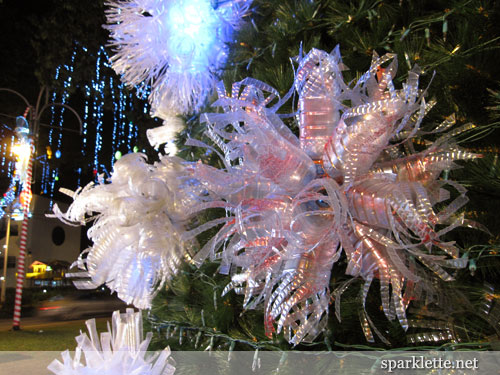 The ornaments are constructed from thousands of used plastic bottles.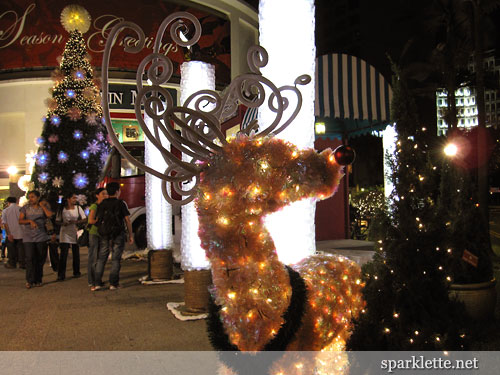 The little reindeer looks like he's been made from recycled materials too. This isn't the first time that seemingly useless junk has resurfaced at Christmas. The nanyang academy of fine arts students transformed them into beautiful Christmas trees last year.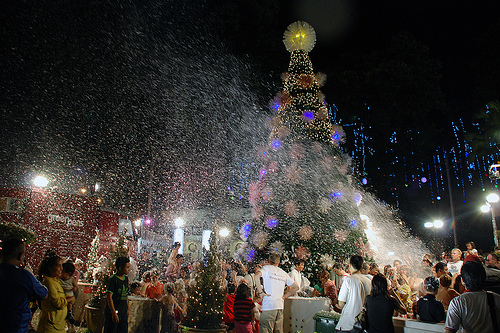 Photo by chooyutshing
When the first snow falls, that's when the magic begins. Notice that once the snow foam party starts, the lights on the lower portion of the tree go out. I asked around and the volunteers there said that this happens every night once the snow starts falling (short circuit or something)! It's pretty hilarious :)
For more Christmas trees, check out the Sparklette Christmas Tree of the Day series.