Christmas Tree of the Day #2 (2007 Edition)
If there's one thing that should never be missing from a Christmas tree, it's a big bright star. Over at AMK Hub, they sure got it right with the colourful tree at their main entrance. They have covered almost the entire tree with big bright stars!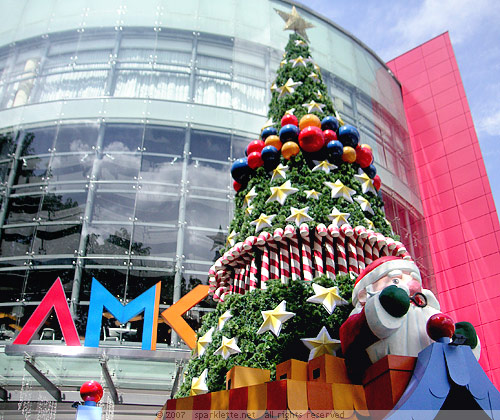 I tend to think that Christmas trees look best at night, when their lights come on. But in this case, I must say that the tree looks awesome in the day too!
And my, doesn't the tree look all cheery? The layering of balls in red, yellow and blue, and the candy canes lined up neatly side by side really gives the cute to its overall look.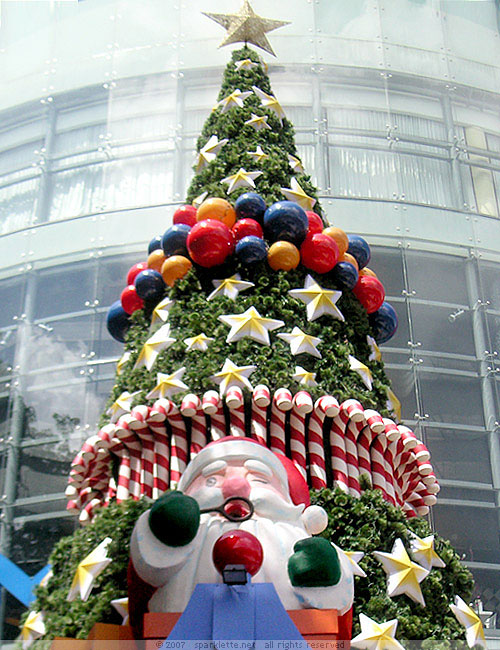 Of course, there's the jolly old man himself. He welcomes all visitors to the hub and seemingly blows bubbles into the air! You can't get any jollier than that!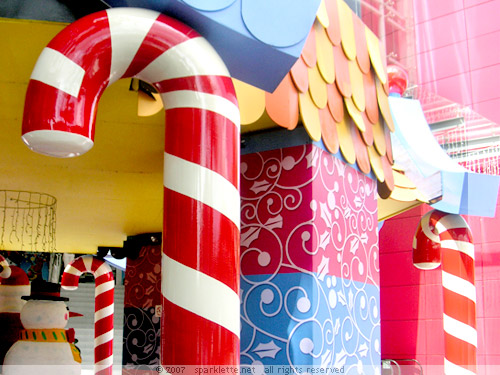 I like the decor around the tree too. The huge candy canes in the traditional red and white diagonal stripes help form the pillars supporting the base of the tree.
Guess who else you haven't met?
Frosty the snowman and Rudolph the red-nosed reindeer! Frosty sure looks cute with his rosy pink cheeks in the sweltering heat of Singapore.
If you think that's all, just wait 'til the night falls.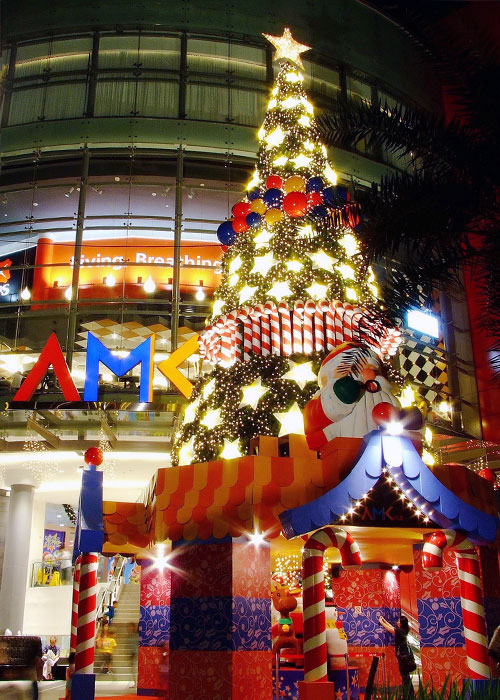 Photo by cole_likimikuku
That's when the big bright stars stamping the tree come aglow, surrounded by thousands of tiny fairy lights.
This is certainly the cutest Christmas tree around and one that kids would totally love!
For more Christmas trees, check out the Sparklette Christmas Tree of the Day series.