Christmas Tree of the Day #3 (2007 Edition)
The management at VivoCity never fails to dazzle shoppers during Christmas. Last year, the then newly opened mall impressed with a gigantic Christmas tree made up of shiny pink and silver Christmas baubles.
This time round, they have kept standards high with this 101 feet tall Christmas tree that stands proudly at the rooftop. It shimmers with thousands of fairy lights, and can be seen from surrounding ships and even from Sentosa!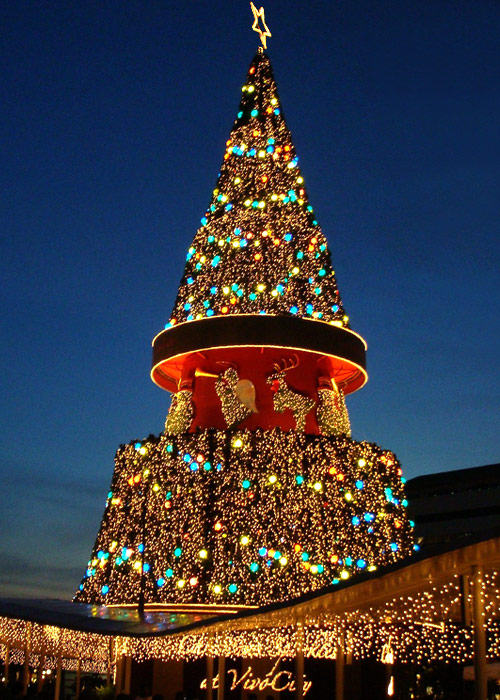 Even the sheltered walkway around the tree has been decorated with icicle lights. With cable cars in the background and the waterfront just a short distance away, the sight is totally mesmerising!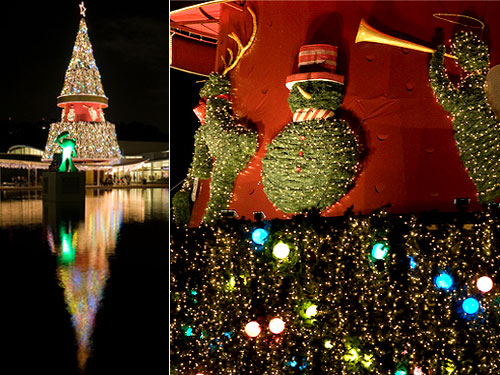 Photo by GenkiGenki
Favorite Christmas characters such as angels, reindeer and snowmen decorate the tree at midsection. It kinda reminds me of a carousel!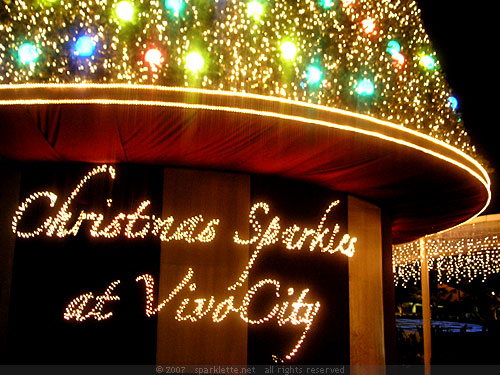 I love the words too – Christmas sparkles!
If this colourful tree isn't sparkling enough for you, check out the jeweled tree at the mall's main entrance. It's made from Swarovski crystals!
For more Christmas trees, check out the Sparklette Christmas Tree of the Day series.