Christmas Tree of the Day #3 (2008 Edition)
The Christmas tree at Raffles City shopping centre literally stops traffic. With its sheer height of 18 metres standing smack in the middle of the city area, it sure draws a lot of looks from passers-by and commuters on the road.
Doesn't the pattern on this tree somewhat resemble one of those designer signature prints on ladies' handbags? More than 80 pieces of gleaming mirrored ornaments form its main decorations. They come in the shapes of four-pointed stars and the French fleur-de-lis.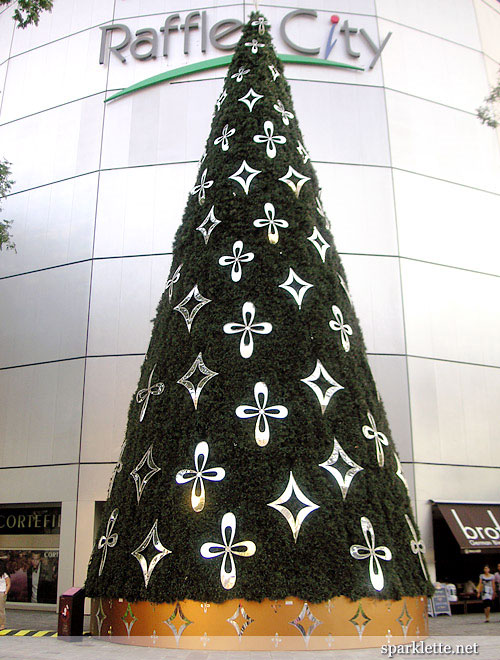 (Aside: notice the bar to the bottom right? That's Brotzeit, a German bar I frequent at VivoCity. I haven't realised they have a new branch at Raffles City. It also shares the same semi-alfresco setting.)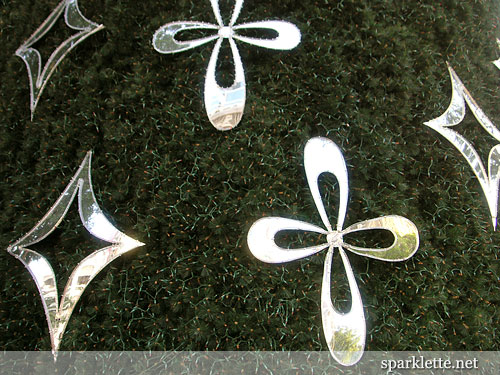 And if you looked closely, you can see that the tree is densely covered with little Christmas light bulbs! During the day, the tree may not look particularly impressive. But imagine what it'll be like when all these lights come on at night!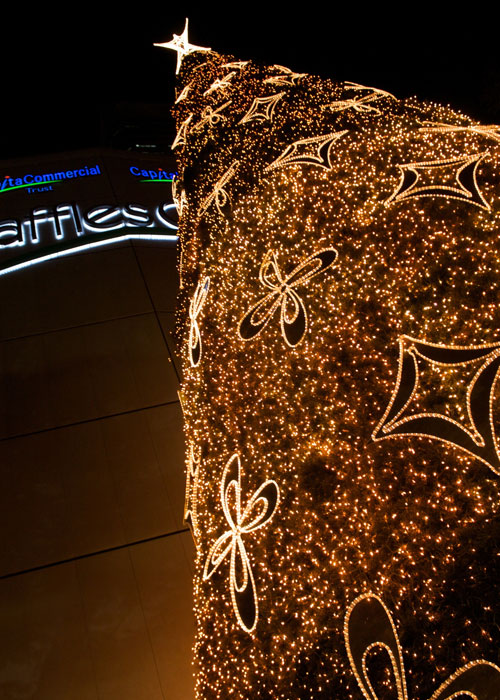 Photo by arti47
From 7:30pm to 9:30pm everyday, the lights come alive at half-hour intervals. Not only that – they would dance in sync to music! The dazzling performance would only be on until 28 December, so catch it while you can!
For more Christmas trees, check out the Sparklette Christmas Tree of the Day series.