Christmas Tree of the Day #2 (2008 Edition)
Christmas always feels extra special with warm cuddly teddy bears. Get a cute overload with this – a Christmas tree built entirely out of small teddy bears!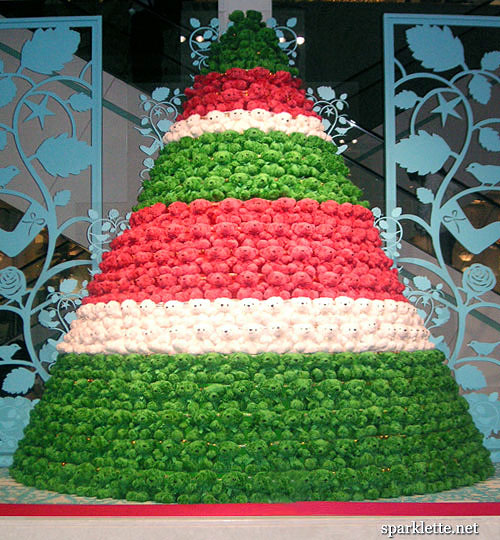 With neat alternating layers of bears in green, pink and white, it's almost like a delicious layered cake! I spotted this within the Takashimaya department store. They did something similar last year with black and red teddy bears, but I think this year's is so much better!
Beary Christmas trees are a hit with the crowd, and they have been done over and over and over again. But obviously, no one's complaining!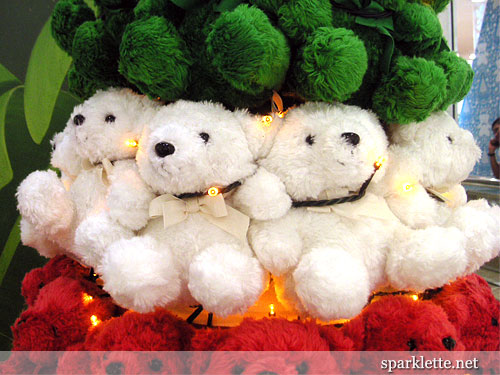 "ehn! Ehn! Get these lights off me! No I don't care how Christmasy they look!"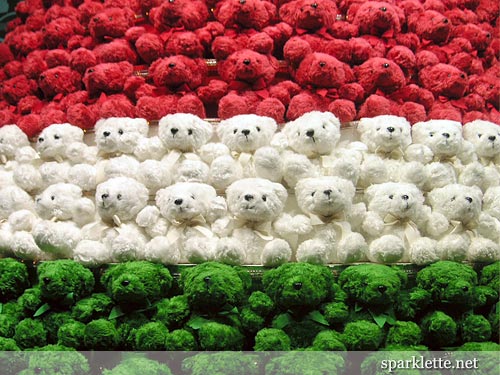 My favourite beary tree is the one at conrad hotel. I have already featured it in last year's series, but I dropped by the other day and realised that the hotel has reused the tree this year! So if you missed it last Christmas, be sure to check it out this time round! It's one of my most favourite Christmas trees ever.
For more Christmas trees, check out the Sparklette Christmas Tree of the Day series.