Christmas Tree of the Day #4 (2006 Edition)
Ooh I know today's Tree of the Day is a little late. I just came home from a night's out at Clarke Quay! Here's a Christmas tree from there: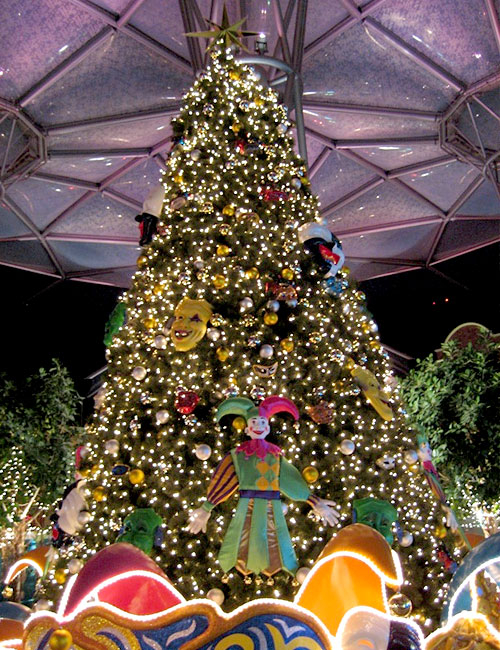 Photo by imedagoze
With its jester theme, this is probably the most colourful Christmas tree I have seen this year. My favourite part is the gold mask on the far right – love the glitter!
Decor-wise this may not be the most dazzling tree around. (The diamond tree takes home the prize for that one. No competition!) but the bright vivid colours and those huge ass masquerade masks do help it stand out. This is definitely one unique tree.
For more Christmas trees, check out the Sparklette Christmas Tree of the Day series.