Christmas Tree of the Day #4 (2007 Edition)
Hey, this is cute! Check out what these soldiers are guarding.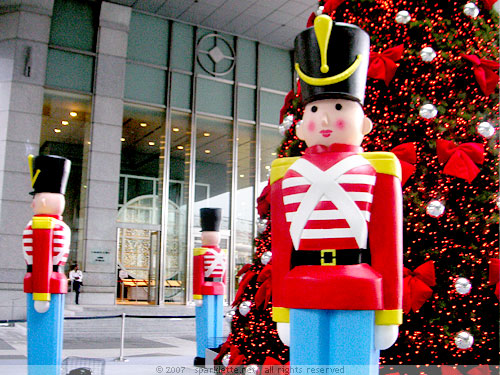 They stand in a big circle with only one sole purpose – to protect their Christmas tree! How adorable! And that, my dear readers, is today's Christmas Tree of the Day.
Unlike the previous trees, this particular tree isn't from a mall. Guess where in the world I found it! (judging from the background, I think you already know.) The answer is in the next paragraph!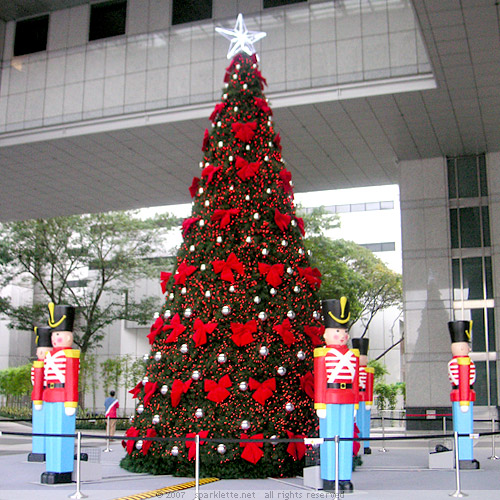 You would see this tree just along the Singapore river at UOB Plaza! Don't you just love the bright pointy star on top? It adds that extra glitz to this whole tree!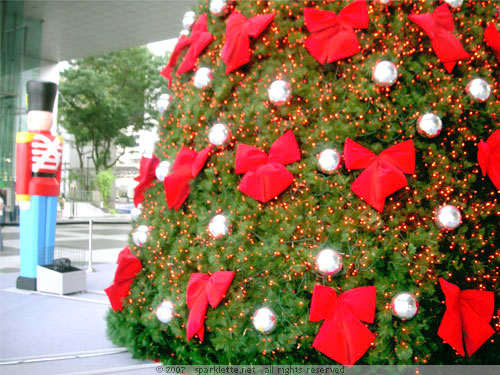 On its own, this tree probably wouldn't have garnered much attention. The rows of bright red ribbons and silver baubles that speckle it aren't all that eye-catching.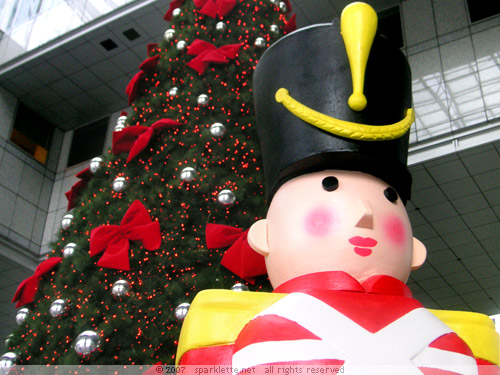 It's the six toy soldiers standing around it that turn heads. They look so innocently cute!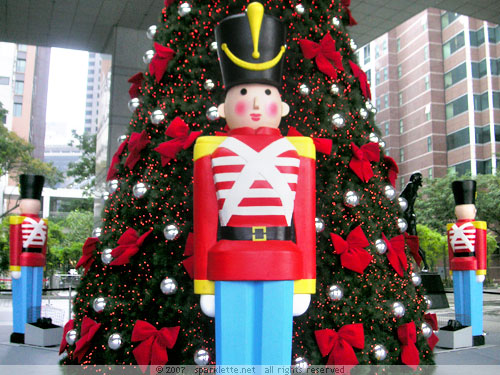 I wonder what they do with the cute toy soldiers when Christmas is over – those things are huge! It would be pretty sad if they just get dumped away. If I had a backyard I could probably adopt one and have him stand at my door.
For more Christmas trees, check out the Sparklette Christmas Tree of the Day series.