Christmas Tree of the Day #5 (2007 Edition)
Check out this unique yet somewhat bizarre looking tree. It's mighty tall and looks like it's been touched by King Midas – it's all gold and bright and shiny!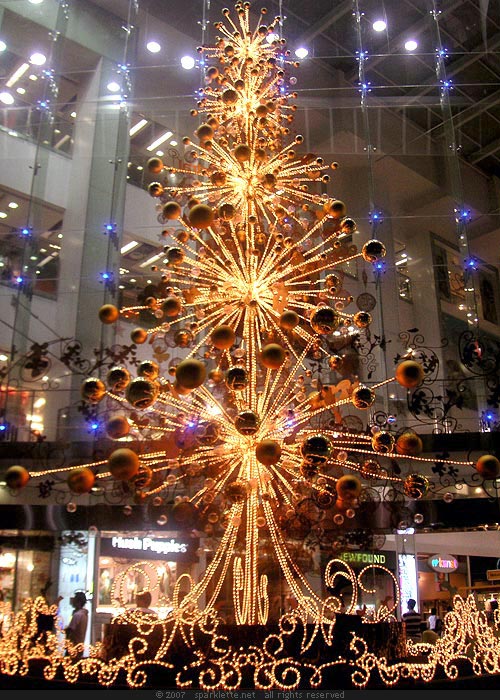 You wouldn't find a single leaf on this tree. Instead, it is entirely made up of lighted rods with golden balls attached at the ends. These balls vary in sizes, and textures too. Some of them are shiny gold, while the rest are matte gold.
The whole thing resembles a multi-tiered solar system, and gives off a sci-fi vibe!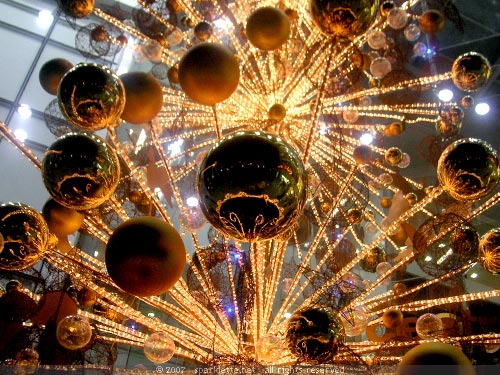 Man, just how do designers come up with such unique trees anyway? Are there people that do this for a living? That would certainly be a very unusual profession, albeit a seasonal one.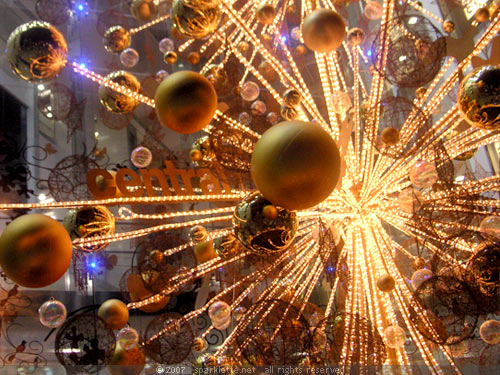 This tree was spotted at The Central! I'm sure you would have no trouble finding it. A majestic tree like this would be hard to miss especially at night, in all its golden glory.
For more Christmas trees, check out the Sparklette Christmas Tree of the Day series.