Christmas Tree of the Day #5 (2006 Edition)
Besides the glamourous diamond tree, there's also another shiny Christmas tree that stands tall at Bugis Junction. This is the flagship tree of the mall, while the diamond tree is done up by Soo Kee Jewelry.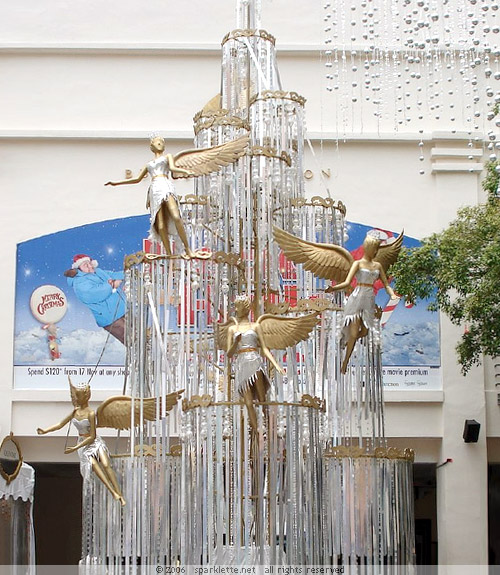 This tree doesn't have a single leaf. Instead, it is made out of long narrow strips of shiny foil. It looks very unique! There are life-size pretty angels suspended around it, with gold wings to match.
Interestingly, these angels have neither eyes nor mouths!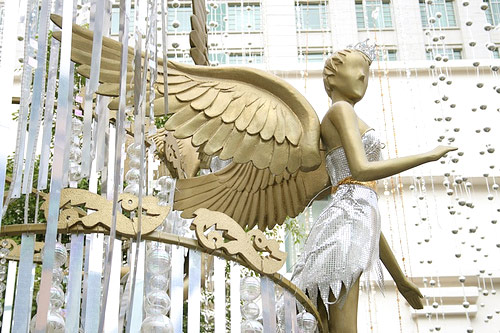 Photo by DuNnO
Love the bright star on top too, especially when it lights up at night. The multiple strings of Christmas lights that rain down around the tree blend in perfectly well.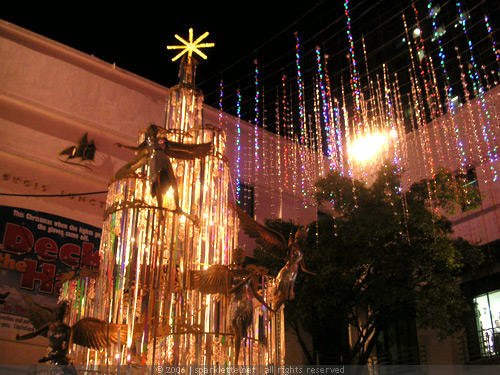 At night, the silver tree magically turns to gold. Nice!
Update on December 16, 2009: The Heeren has a Christmas tree done up with a similar concept in 2009. Check it out.
For more Christmas trees, check out the Sparklette Christmas Tree of the Day series.