Christmas Tree of the Day #6 (2007 Edition)
A fairytale Christmas is on at Harbourfront Centre. For this festive season, the mall has sported a tropical fairytale theme, with gold puffy stars, blue butterflies and little fairies.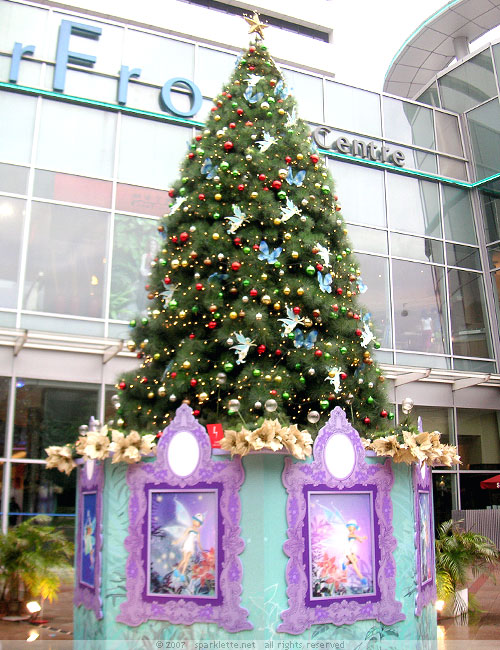 While the Christmas tree here isn't as extravagant or majestic as those next door, it is still pretty. Simply for its dreamy purplish theme, this tree already deserves a spot in the "Christmas Tree of the Day" series.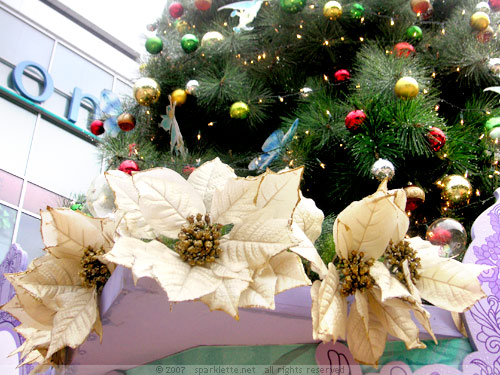 These big gold flowers lining the base of the tree are particularly beautiful! But what really draws attention is the unique octagonal platform that the tree is sitting on.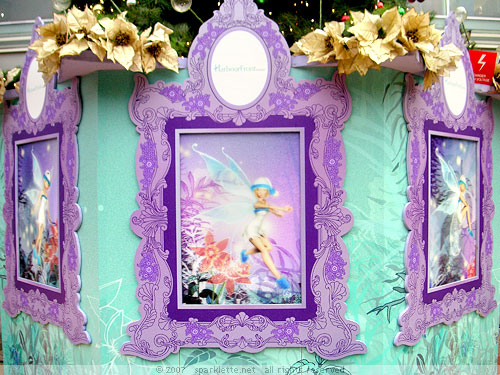 Hologram images of fairies form the eight sides of the purple and light cyan base. They make the tree look so dreamy! Same goes for the floral details that frame each of these images. So pretty!
I still do miss their teddy bear Christmas tree from last year though. It was sweet :)
For more Christmas trees, check out the Sparklette Christmas Tree of the Day series.