Christmas Tree of the Day #7 (2006 Edition)
I wouldn't consider this to be a very Christmasy Christmas tree. It doesn't even look particularly beautiful. But this tree, spotted at the National Museum, scores high points for being one of the most unique Christmas trees ever!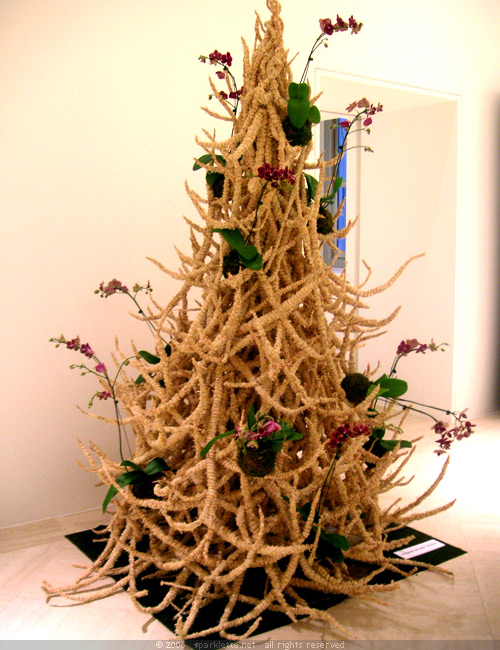 Say, doesn't this tree look like it's made out of ginseng?
It is relatively small and nondescript. I walked right past it the first time without even noticing it was there! I'm glad I didn't miss it the second time, although I neglected to check out its label. If anyone is heading to the National Museum anytime soon, please read the label for me! I'm really curious to find out more about this tree and what material it is made of.
Umm, it is a Christmas tree right? Because the more I look at it, the more it doesn't look like one. What a strange-looking little guy!
For more Christmas trees, check out the Sparklette Christmas Tree of the Day series.