Christmas Tree of the Day #8 (2006 Edition)
Today's Tree of the Day is a wee little fella. We found him sitting on our table at Straits Café, Rendezvous Hotel.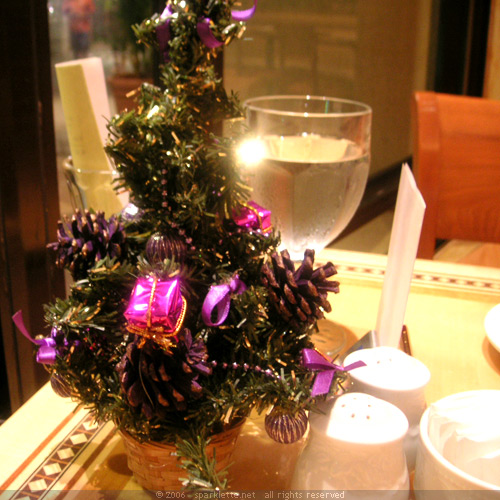 We were having a Christmas buffet and every dining table had its own little Christmas tree. I thought that was a very nice touch! Restaurants hardly ever do this, do they?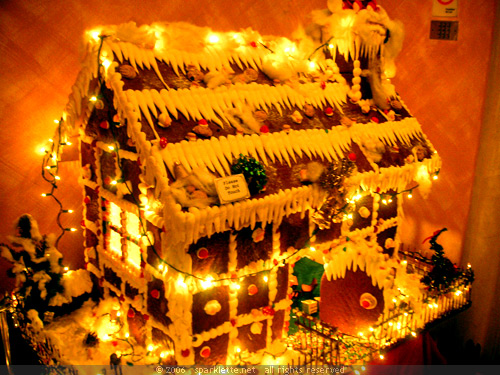 In addition, there was also a cosy gingerbread house by the restaurant entrance. After all, what's Christmas without the good ol' gingerbread house? Icing became the snow on the roof. Colourful candy lined the frame of the door. Pebbles on the pavement? They were chocolate beans! What a deliciously sweet little house!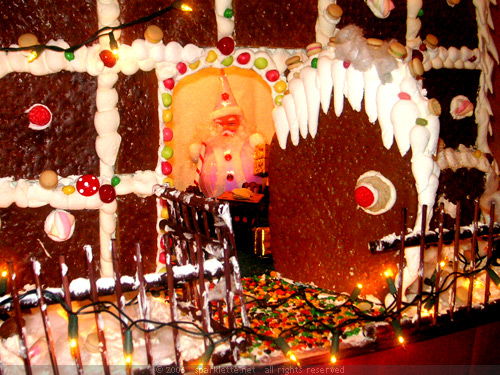 But that's not all. There's even a jolly old man in pink living inside the house, with a candy walking cane! And, and, his furniture is made of chocolate! Ahh! How very Christmasy!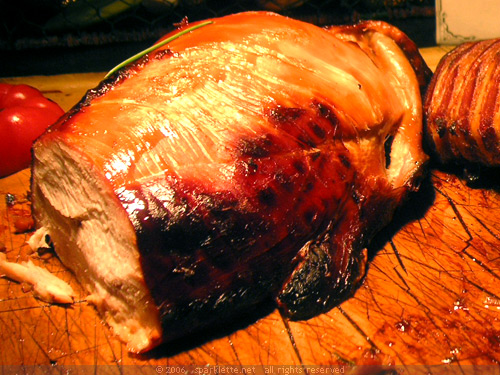 For a Christmas dinner, there has to be a turkey and a delicious chocolate log cake of course.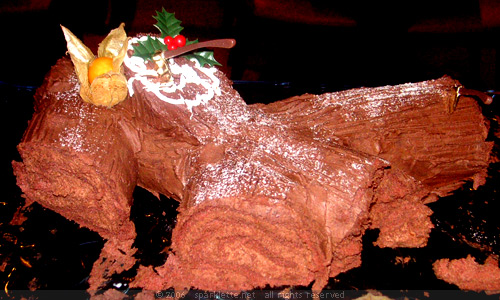 Okay that's turkey breast and a half-eaten log cake.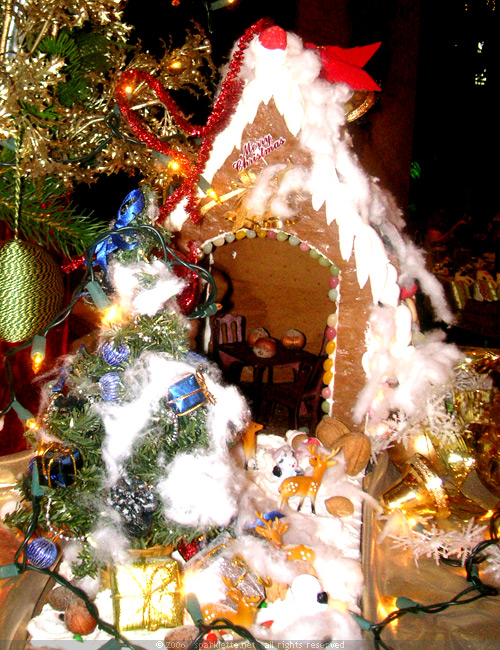 Here's another gingerbread house for good measure. Merry Christmas!
News updates
February 3, 2007: My list of Best (& Worst) Restaurants in Singapore for 2006
– Nominated for "Best Buffet"
For more Christmas trees, check out the Sparklette Christmas Tree of the Day series.