Christmas Tree of the Day #6 (2006 Edition)
Wow, I absolutely LOVE today's Tree of the Day! It's all fluorescent pink and almost too pretty! I found it at The Cathay. It's my first trip to the building, ever. Boy, was I glad to walk away with these cute pictures!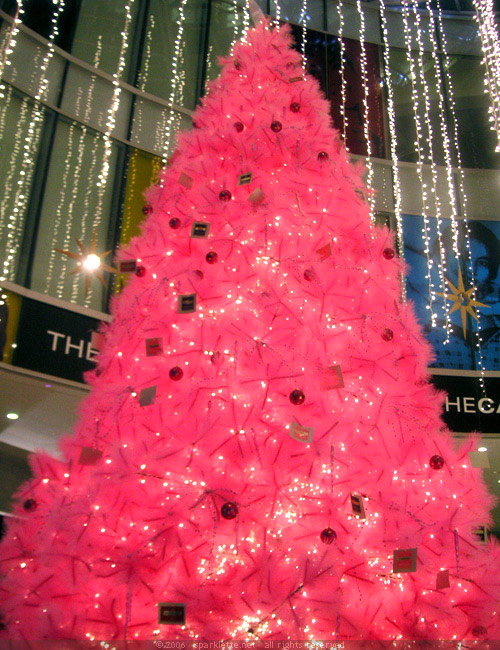 Waaaaa! Are you blinded yet? This is, without a doubt, my third most favourite Christmas tree this year. my own trees hold the top spot, obviously, while the diamond tree keeps the second.
This is probably one tree that people would either love or hate, due to its psychedelic pink and all. I belong to the first group of lovers of course. Love the gigantic red ribbons that are tied around the white pillars too.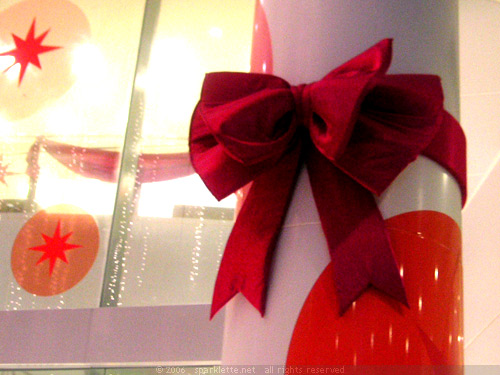 Of course, there is also the cute Ben & Jerry's van, which has absolutely nothing to do with Christmas by the way. But it's here because I say so.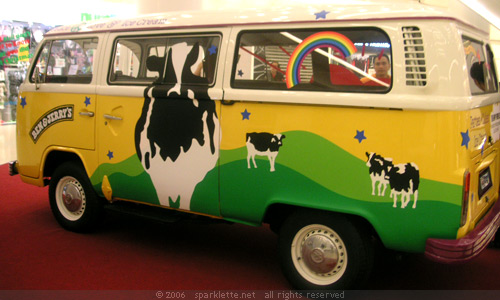 Have a fun Christmas everyone! may it be filled with tons of ice cream, cotton candy, and all things cute!
For more Christmas trees, check out the Sparklette Christmas Tree of the Day series.