Musicovery – Discover Music the Free Way
Wanna listen to good music without having to pay? All right you mp3 pirates, I mean the free and LEGAL way. Head over to musicovery. I swear, this is by far the coolest website I've discovered this month!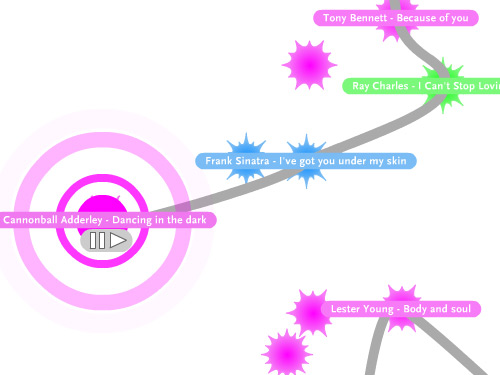 At musicovery, you can have your pick from hundreds of songs in various genres, spread over different eras dating back to the 50s. In case you're thinking that the artists and bands would be obscure and unheard of, I'm here to tell you that pretty much all the musicians you can think of can be found here!
Besides hits, there are also non-hits and a "discovery" mode. Some of the less known songs of alicia keys, for example, are pretty darn good, and I was surprised to find them here!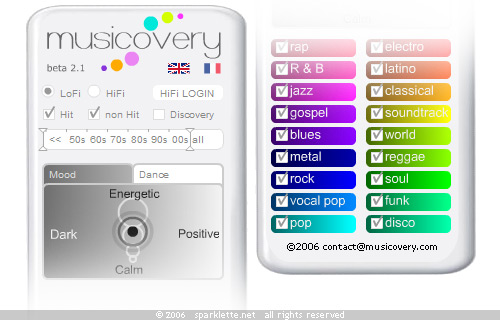 The coolest thing about this is that you can select your music based on the different genres, era, or even your mood! Need some upbeat music to lift your spirits during this rainy December in Singapore? Just click on "energetic" on the gradient map! Feel a little elvis groove coming on? No problem, select "50s" from the timeline!
There are 18 different genres to choose from, and plenty of songs to explore. Go on, play around with it. This colourful and nifty little toy would keep you occupied for hours! Within an hour it has already secured a place in my permanent bookmarks.