Last week when I was shopping around at Great World City, I chanced upon these cards at a shop called gifts greetings.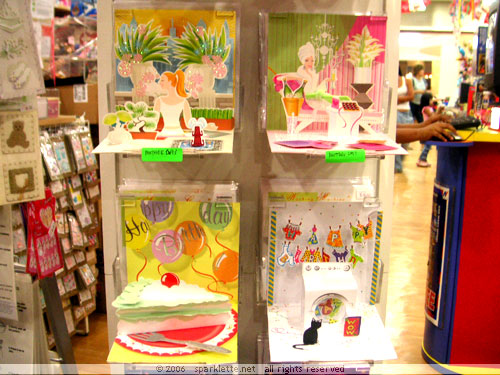 These 3d cards are very elaborately made. And at $9.90, they don't come cheap. But they look so beautiful and well-made they are definitely worth the price tag.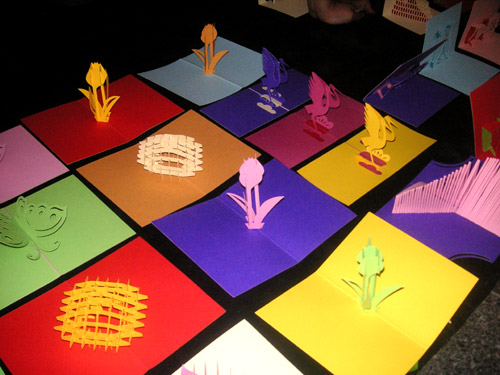 During one of my Bangkok trips, there were some stalls selling 3d cards too. Though not as elaborately made as they were just handicrafts, I was already very impressed back then. I am a sucker for all things beautiful. This time round, the cards totally blew me away!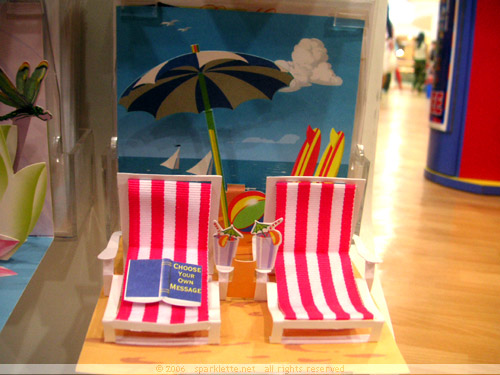 I like this one a lot, with the lounge chairs and drinks with little umbrellas on a beach setting. Very sunny!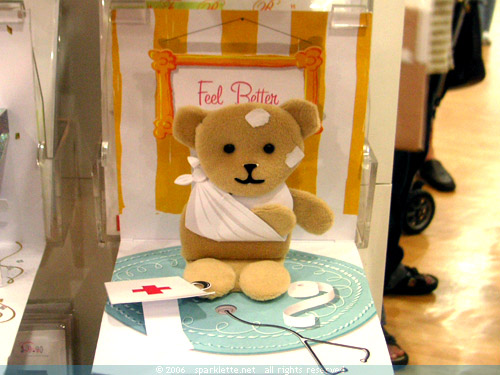 This teddy bear card is great. The little bear is made of felt and would definitely cheer up someone who's feeling under the weather.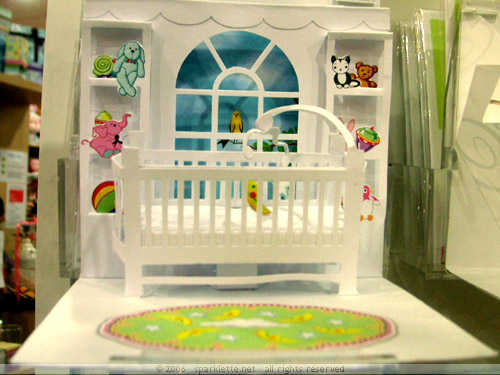 A baby's room with a crib! It even comes complete with a rotating mobile at the crib!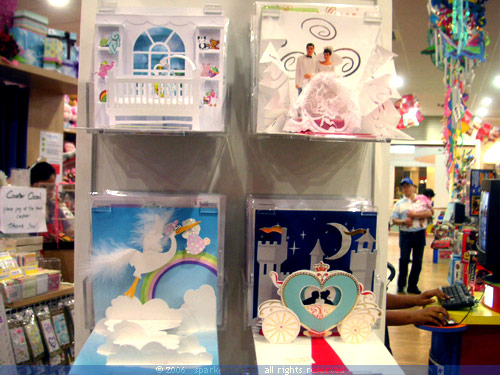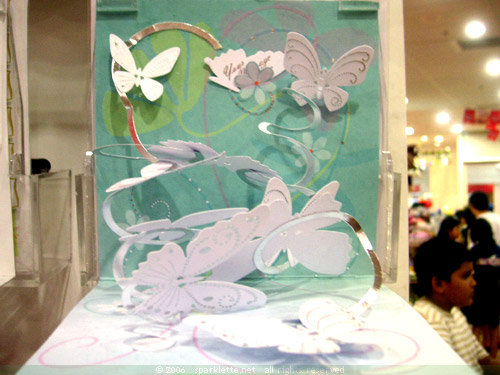 A very elegant looking card with butterflies and beautiful silver curves.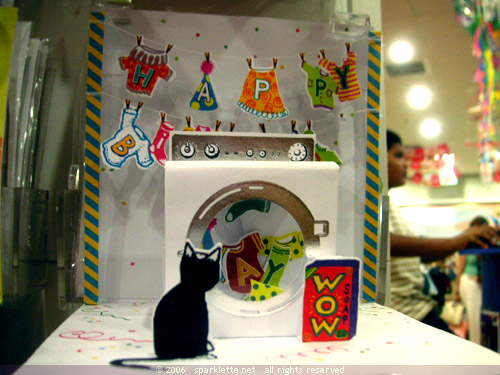 Apparently, cats love watching the spin cycles of washing machines. Personally, I don't know how true that is. But this card says it all! Totally cute!
Despite how tempted I was to get all of them, the price held me back. In the end I bought just one for my mom!