Ferrero Rocher & the Candy That Doesn't Make You Fat
Do you love the Ferrero Rocher? I sure do. Not only is the Rocher sinfully delicious, it's actually fun to eat. Once you carefully peel open the gold foil, there are so many ways to eat this yummy piece of chocolate. You can savour the Rocher layer by layer, or pop the whole chocolatey goodness into your mouth and chew it down greedily at one go.
I am not blogging about the Rocher, however, but a distant cousin that looks good enough to eat, and I promise would not add anything to your hips.
Say hello to the crocheted Rocher!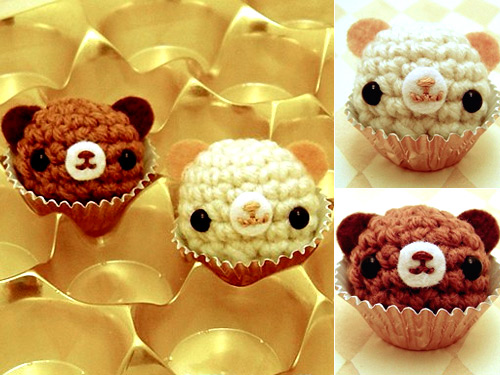 Aren't they yummilicious? Unless you have an appetite for yarn and felt, the crocheted Rocher by Amigurumi Kingdom doesn't make you fat.
Fancy a cupcake, anyone? There's lemon & strawberry creme available!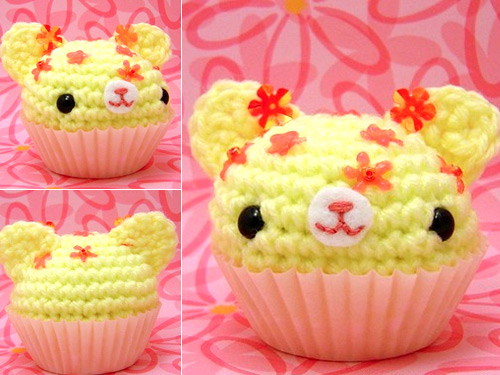 Puppy lollipop in vanilla raspberry flavour. Guaranteed to put a smile on your puppy's face!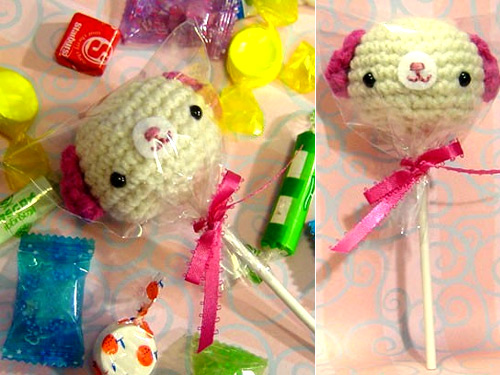 A new playmate for your kitty? Look, it even comes with a cute little heart charm!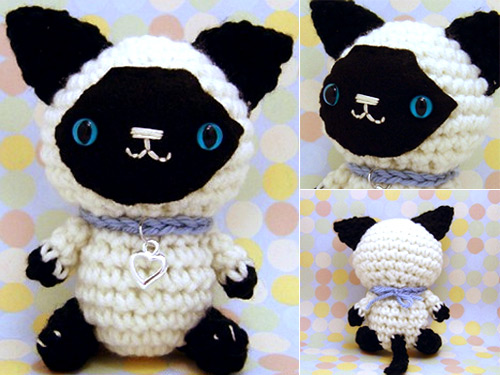 Bon Bon candy comes in blueberry, orange, cantaloupe and raspberry flavours!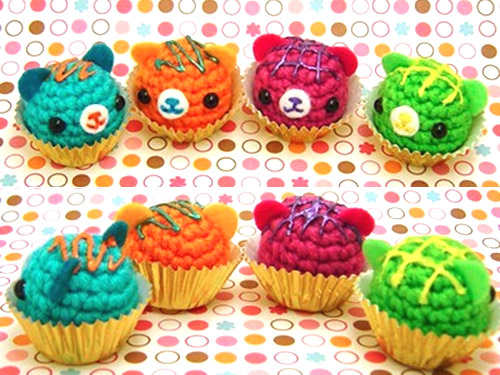 Dango bears! Dango is a popular Japanese treat made out of rice powder.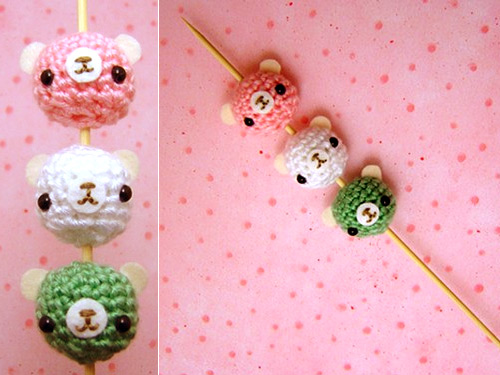 A pink cherry blossom candy shaped like a bear. It even comes in a floral heart box. Perfect for your sweetheart!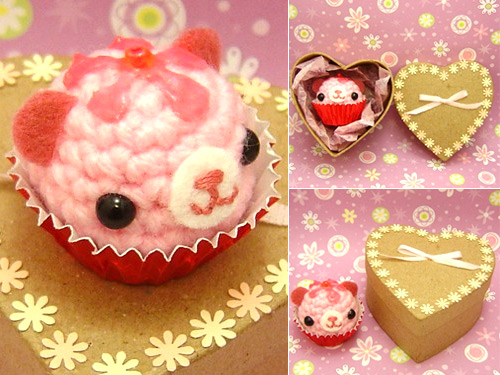 My, my, these are just too cute and too pretty! My Wanroom set just don't look as cute anymore. Perhaps it's time to take up crocheting!