I woke up feeling hung over and headachish from the previous night at 1pm! I was utterly shocked when I saw the time on the clock; I was so sure it wasn't working. If my phone hadn't rang, I wouldn't even have woken up. By then, half the day was already gone!
So I made my way to the Ladies' Market and ended up spending the rest of my day there. When I came out of the Mong Kok MTR station, it was street after street of electronic goods stores. They were even spilling out onto the streets selling PDAs and mobile phones.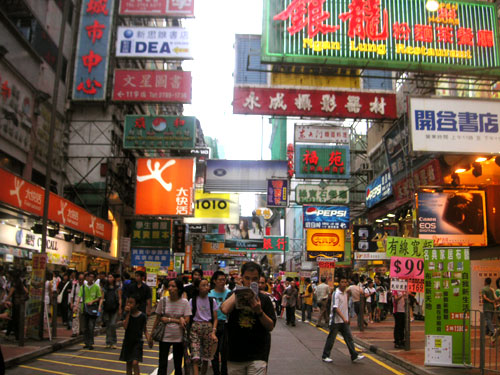 I had lunch at this place called Da Jia Le on the second level of one of the buildings.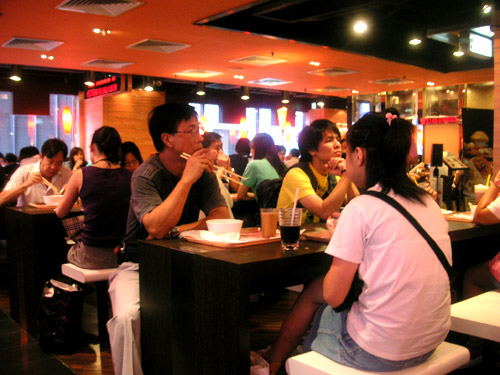 The place served a large variety of food and they had a food counter system where you collect your food once your number is flashed on the LED screen. Reminds me of clinics!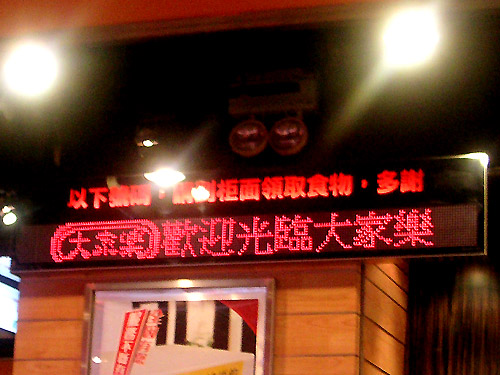 The soy chicken rice I had was delicious, though quite oily.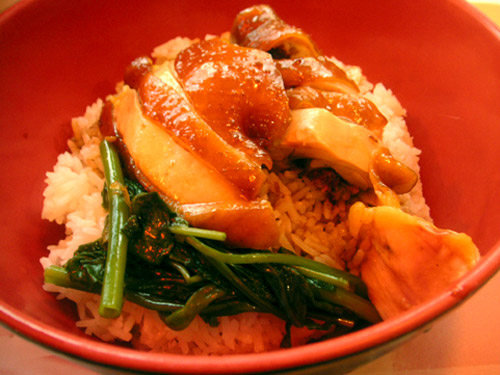 For dessert, I had toast in condensed milk and honey.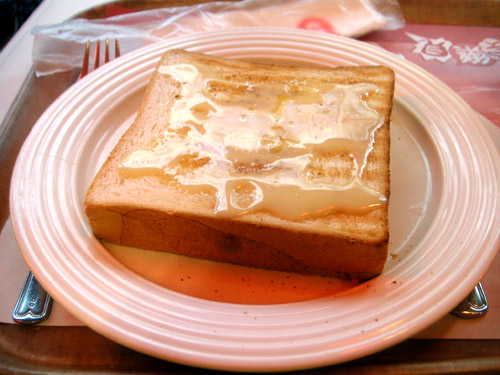 Then, I finally went to the Ladies' Market. They sold mainly clothes, accessories, toys, VCDs, and I noticed that out of every four or five stalls, there would be someone selling fake branded bags.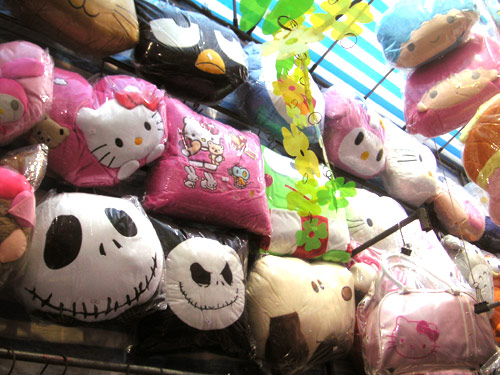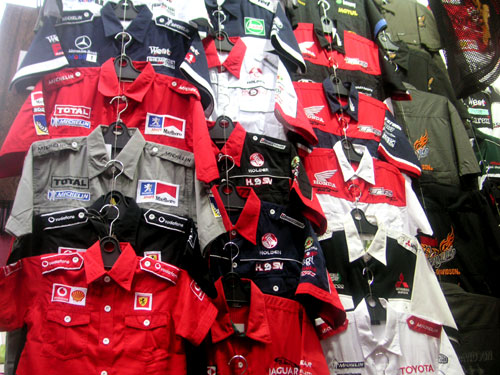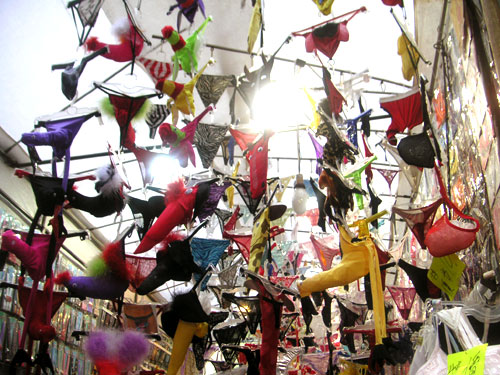 Colourful wigs!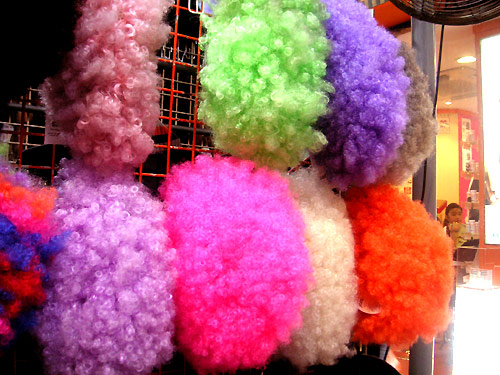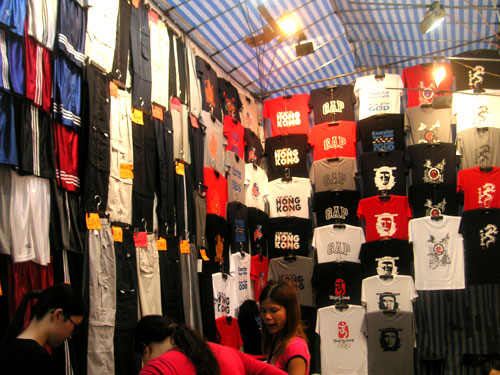 Light saber sticks?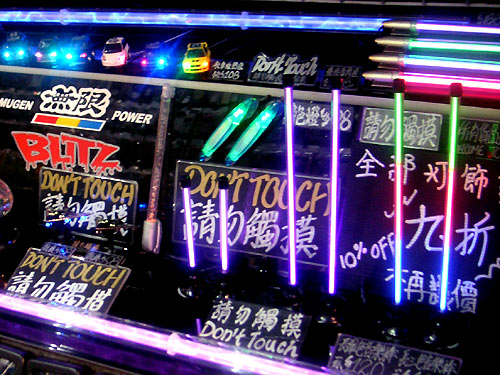 And these nodding toys! I had never seen such a huge variety of these toys in Singapore. They had Little Twin Stars, Snoopy and even a fortune kitty one! I didn't get any in the end because I already have a few lying around in my house. But I was pretty tempted though.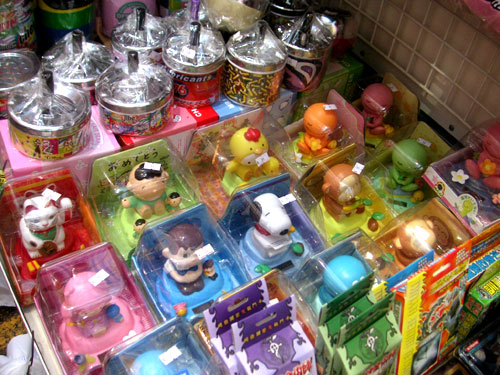 The Hong Kongers seem to pay great importance to their desserts. I had mixed fruits…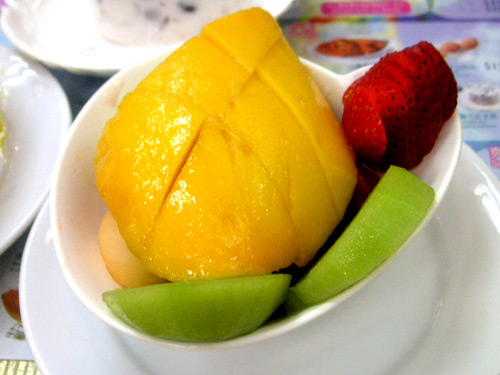 Glutinous rice balls in mango juice. Yummy yummy yummy.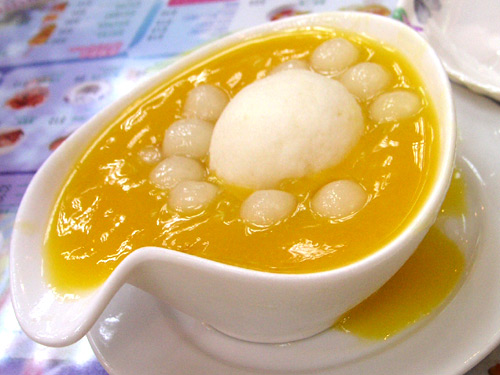 Coconut juice pudding with red beans. Wasn't yummy. I admit it, I got this only because it looked pretty.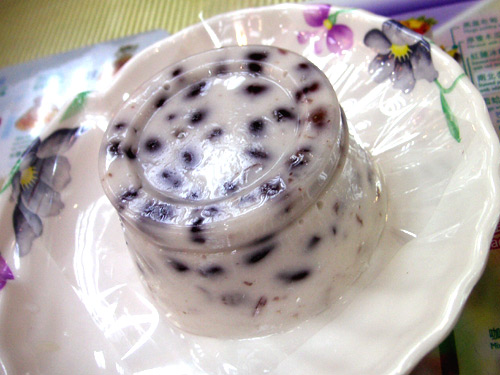 There were also a bunch of food stalls along the street and they sold smelly beancurd. I could smell them even as I was trying on clothes in another store. I didn't like the smell one bit but if I was to chance upon a beancurd seller again, I should probably get some out of curiosity.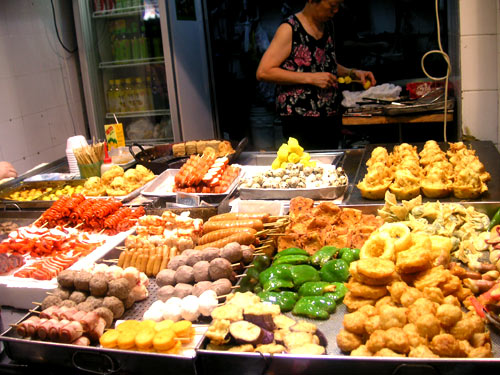 At one building, there was an entire storey dedicated to toys. But surprisingly none of them stocked any Care Bears at all. Apparently the most popular toy in Hong Kong is the Doraemon.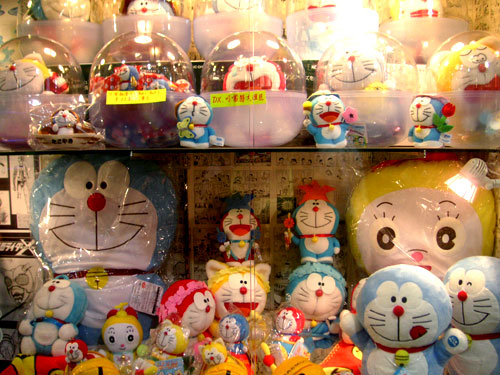 I went to this bubble tea café and had a chocolate mint drink. It didn't taste as good as it looked.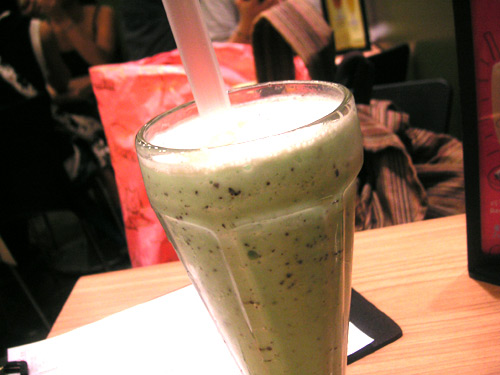 Then it rained again. But I was fine with it because I had done enough shopping to keep myself satisfied. I even wanted to visit Lan Kwai Fong again but I was simply carrying too many things.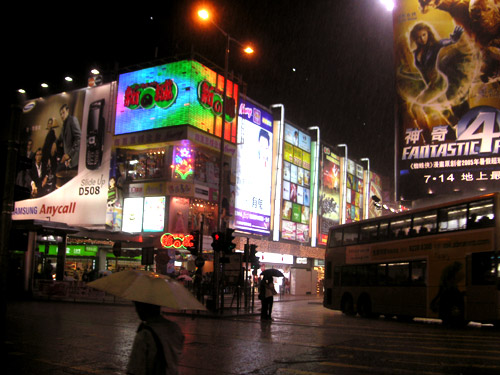 Came back with a heap of clothes, shades, and this bright red Le Coq Sportif bag. I love Le Coq Sportif! Now, I wonder how I'm gonna bring all this stuff back to Singapore?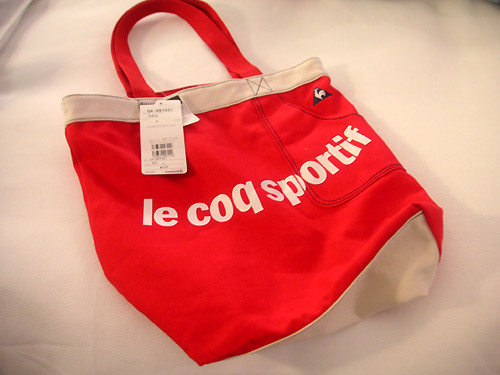 And I turn 21 finally. Can't say I'm too happy or sad. It's just another day.
As for the last day in Hong Kong, I would probably take a quick trip to Macau. I just hope I don't wake up too late again.