Last day for sightseeing. I had the alarm clock ring at 8am, and I got barely two hours of sleep behind me! Made my way to the pier to take a ferry to Lantau Island.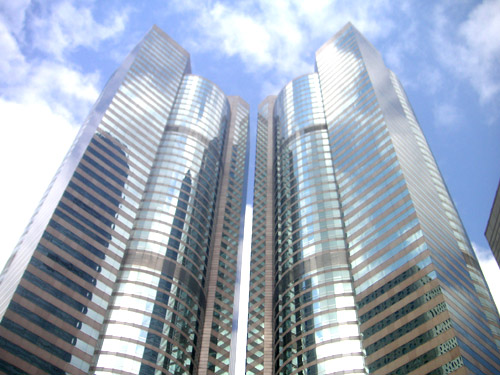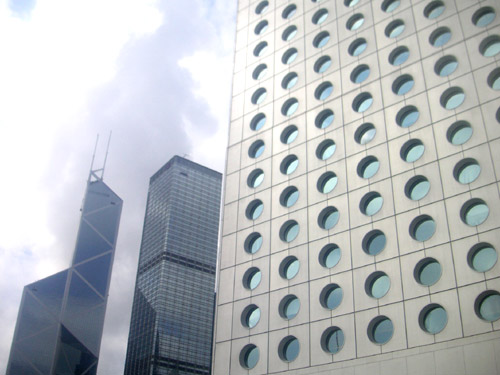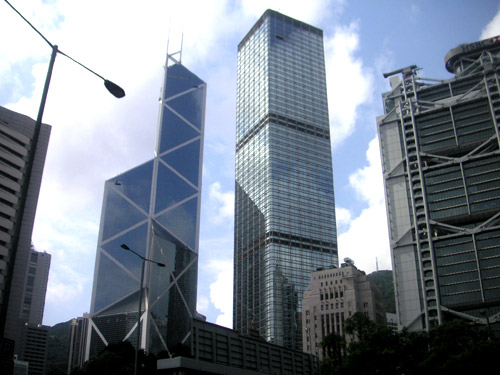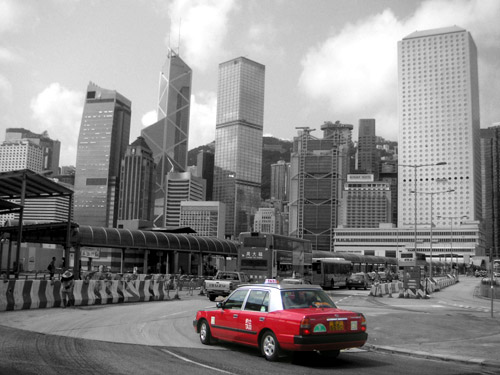 Lantau Island is located on the Western side of Hong Kong, far away from the hustle-bustle of Kowloon and Hong Kong island.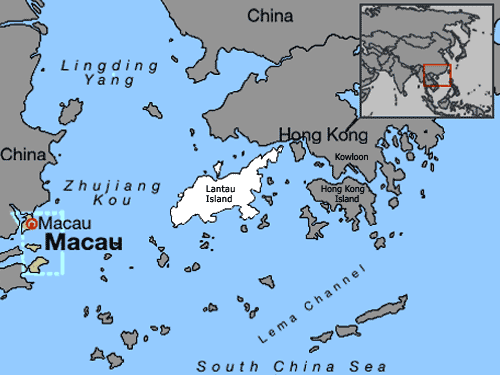 A cuppa before I go. Had been drinking plenty of coffee ever since I got to Hong Kong.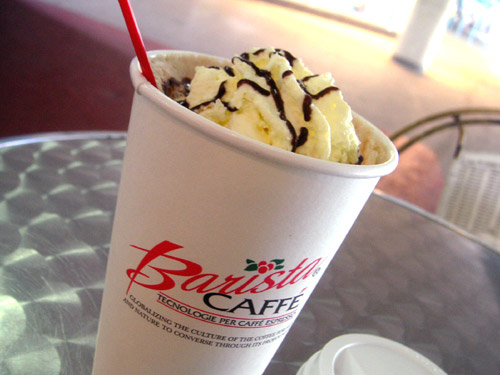 Had some trouble finding the correct pier to take the ferry. Luckily this English-speaking elderly man could see that I was having problems and gave me directions.
The ferry that would take me to Lantau Island.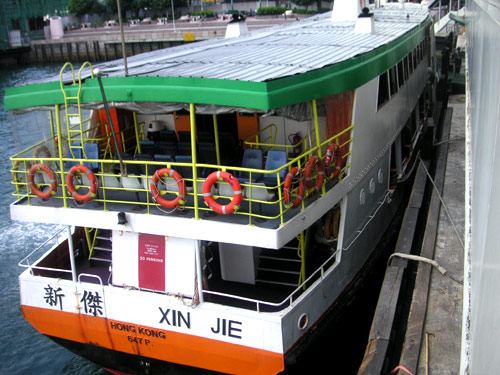 Bye, towering buildings!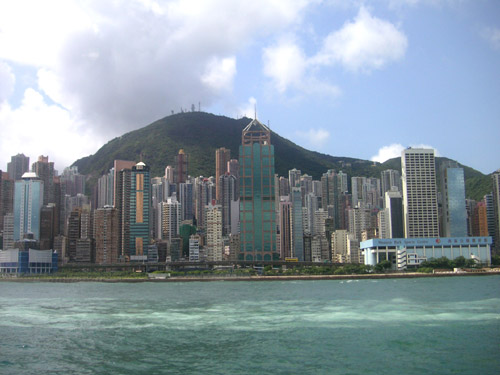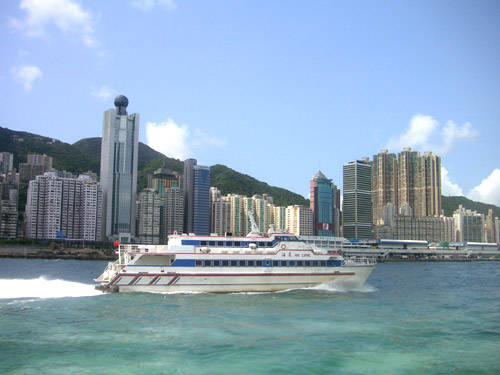 The ferry reached Lantau Island after about an hour.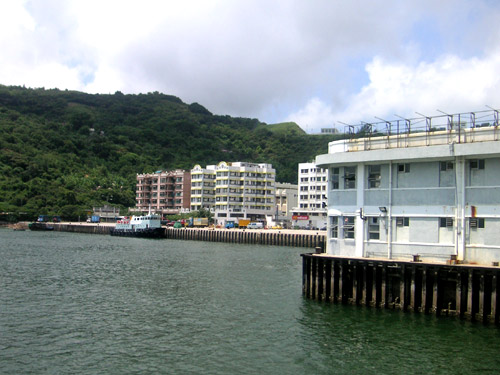 There, I took a bus to the opposite side of the island, where the Giant Buddha and Po Lin monastery was. My main purpose in visiting Lantau Island was to see the Giant Buddha. It was a super long bus ride but along the way, there was plenty of amazing scenery. In the movie Initial D, there is this scene where Jay Chou and his girlfriend are sitting by a beautiful lake with mountains in the backdrop. The scene is breathtaking, and this was just like that!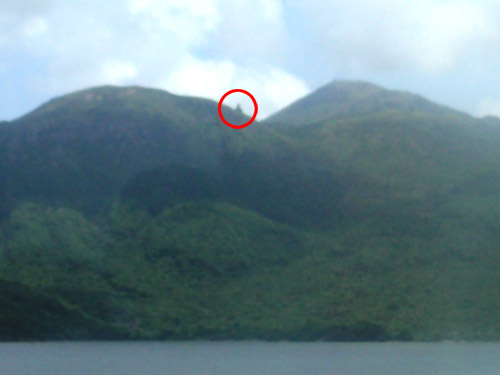 Then, I saw the Giant Buddha from miles away, perched on a high hilltop. (The picture was taken from the moving bus, hence, the blurriness.)
It was a steep and narrow climb up to the top but we made it. There! Check out that staircase leading up to the Buddha. And of course, I HAD to be wearing heels, and just for that one day too.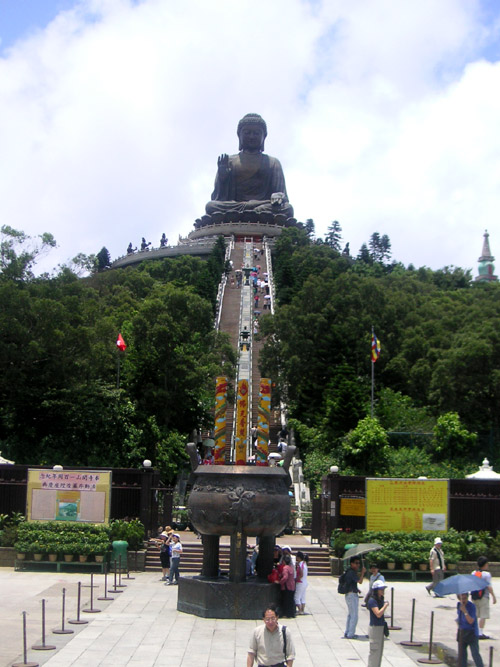 I reached the top and the Buddha was like, waving to me.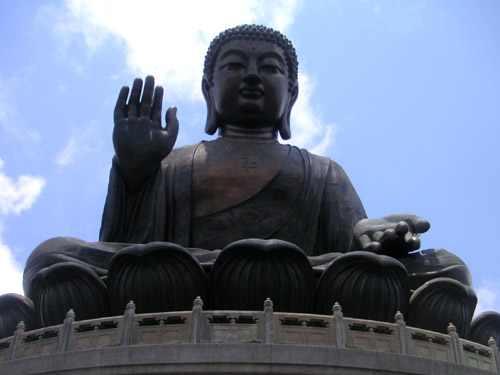 He was huge all right!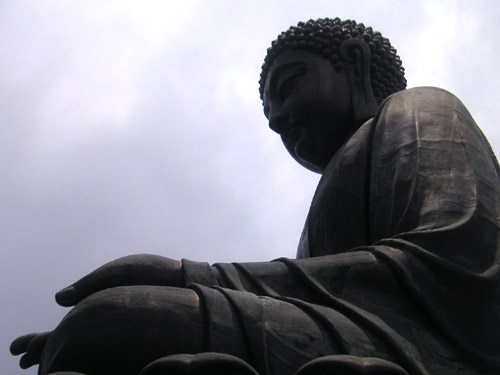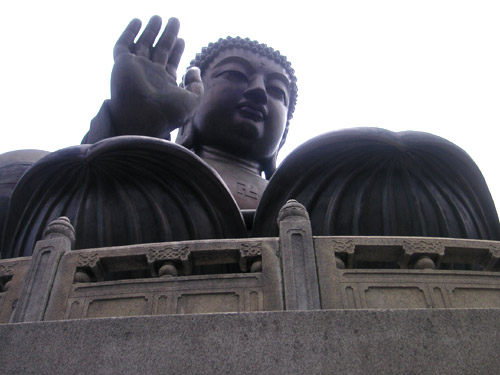 Views from up there.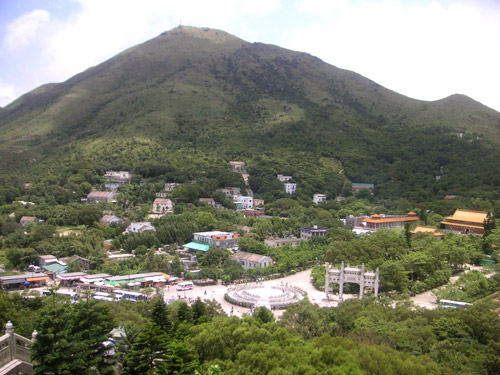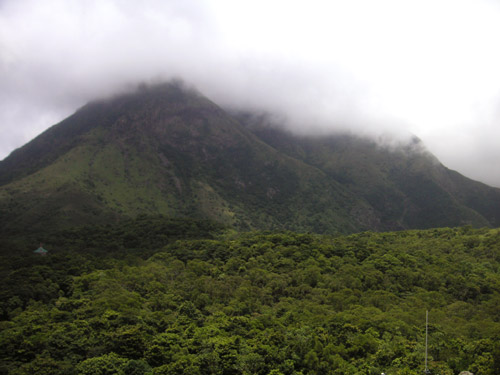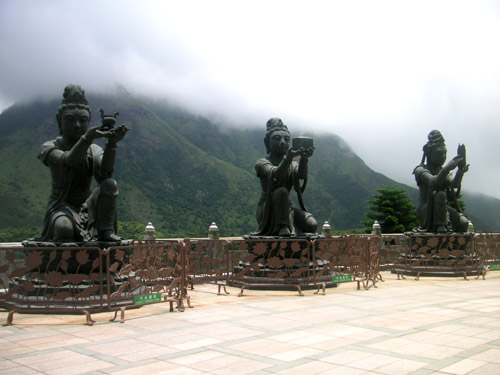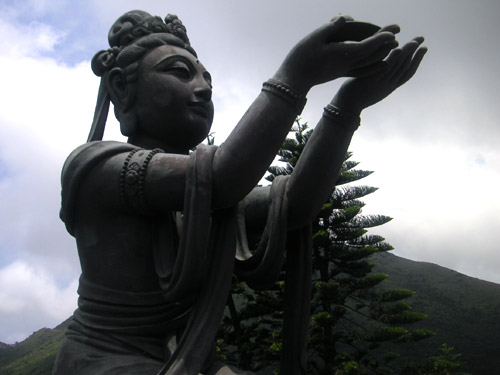 Then came the steep descent down the staircase and on to Po Lin Monastery. Boy, was the whole place overrun with tourists!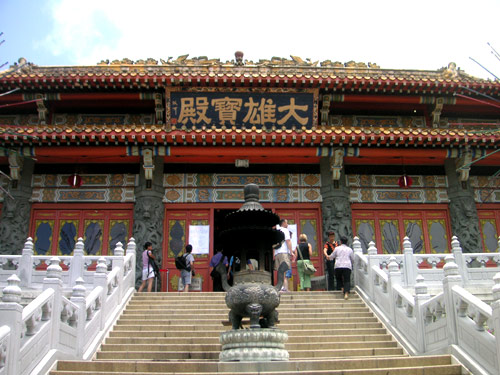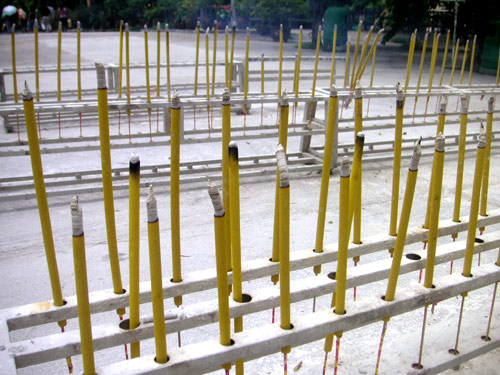 An old nun, who was dozing off, then waking up, then dozing off, and waking up all the time.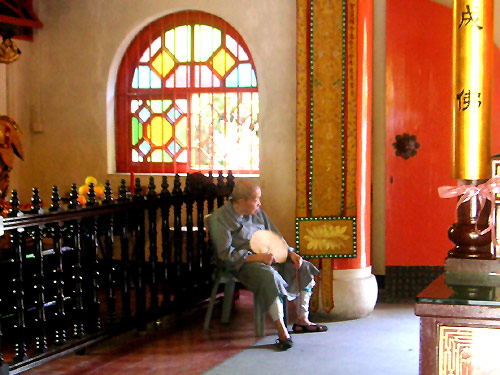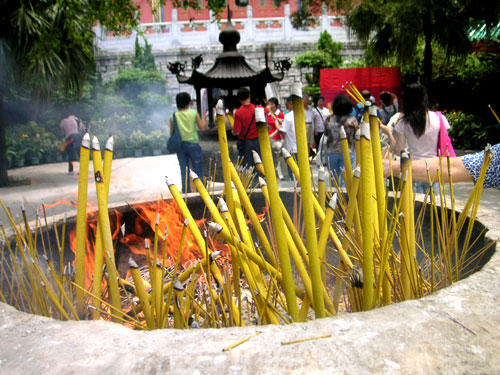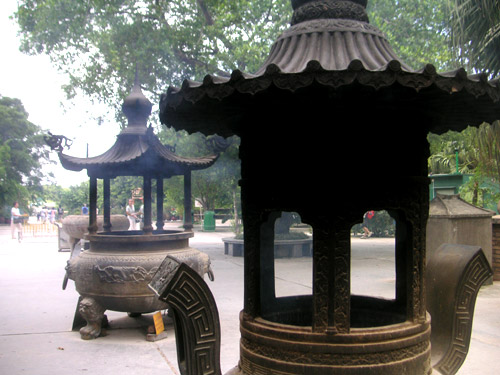 After that, I took another bus down to Tai O. It's a fishing village located on the extreme Western end of the island. I thought it would be interesting to check out how the people lived.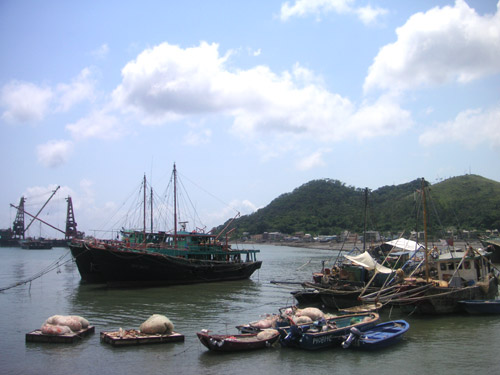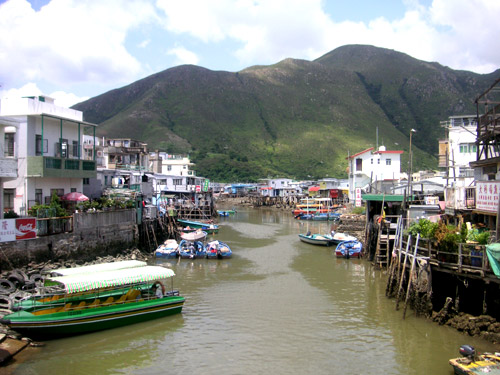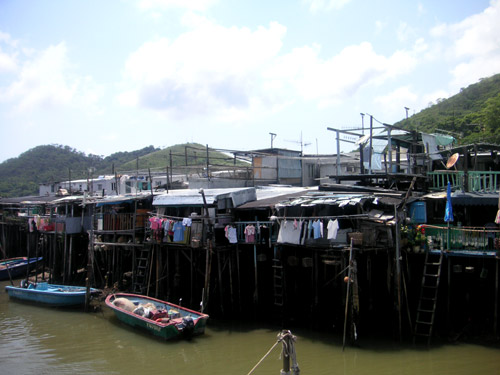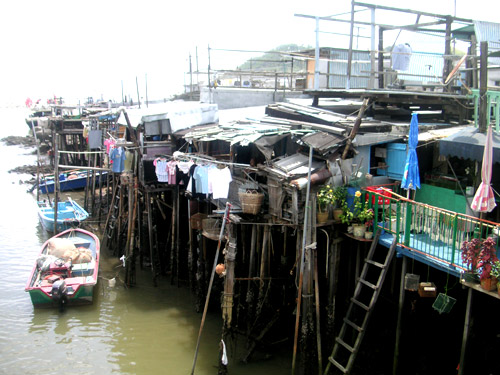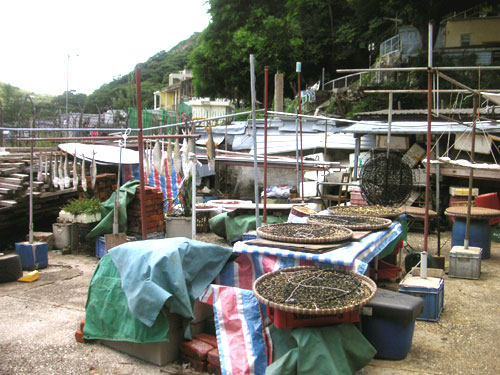 People fished for a living and then sold it at the market.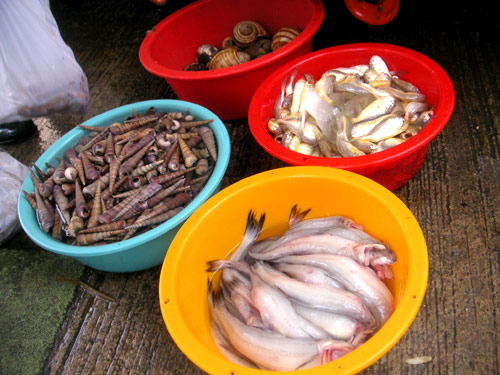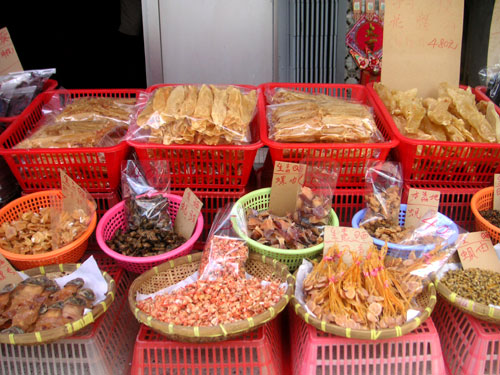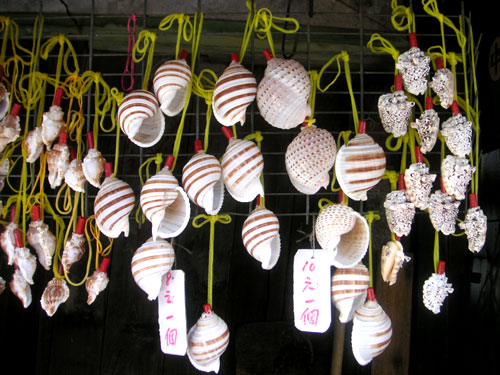 Check out the size of that fish! It's even bigger than I am!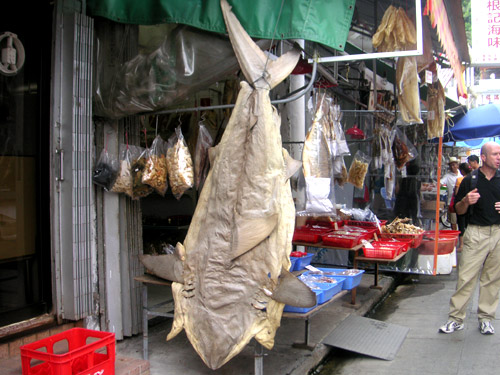 People who visit Hong Kong just for the food and shopping would probably get the misconception that all Hong Kongers live fast-paced lives, dress well and are generally wealthy. But having seen Tai O, it's really not the case.
Small home on a boat.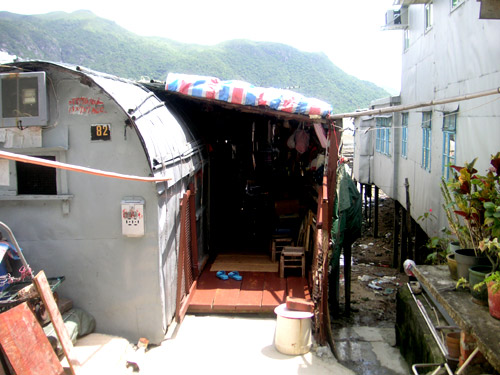 Walking along the empty road, I could see some old people sitting and lazing outside their homes by the sea.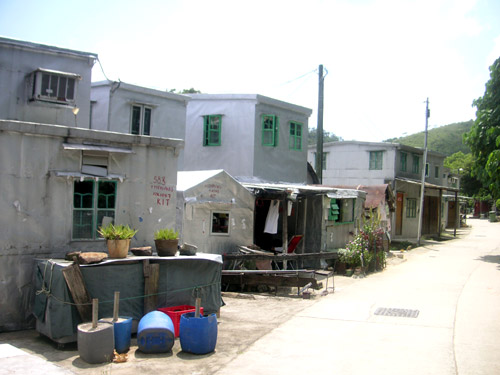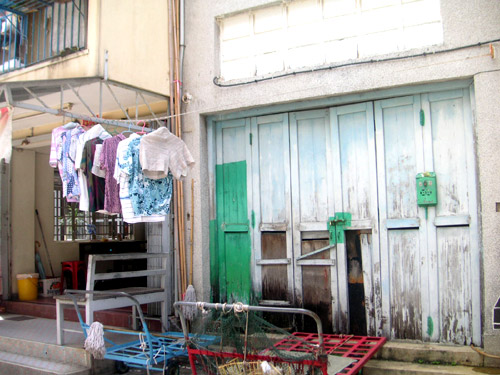 A narrow alley between houses.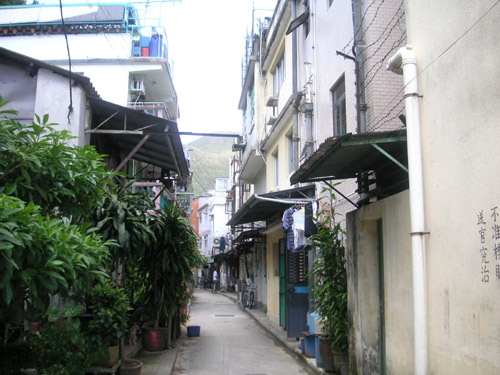 Stilt houses with hills as a backdrop.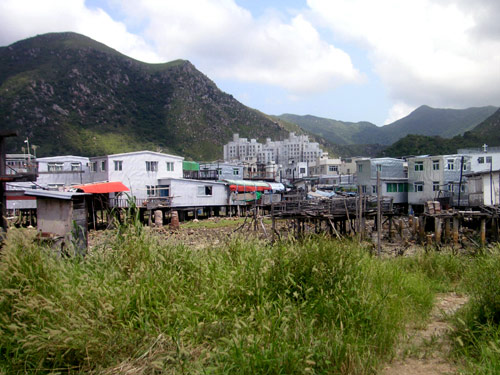 A small local Christian school.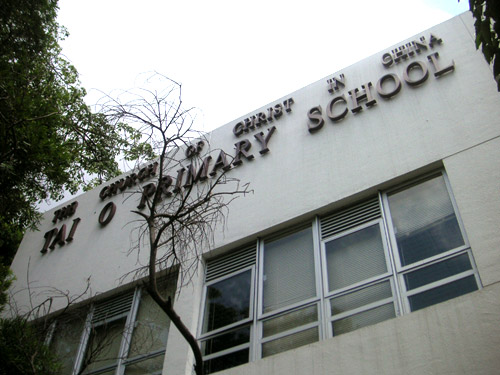 There were some skinny cats living in this fishing village too. They were the first stray animals I had seen in Hong Kong.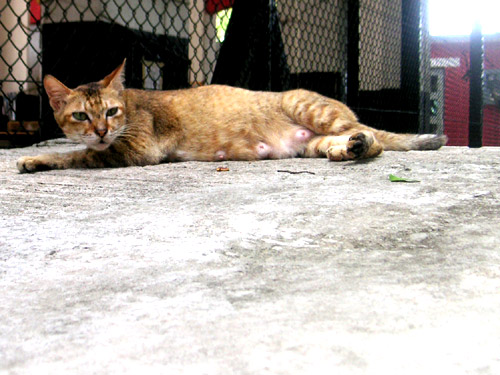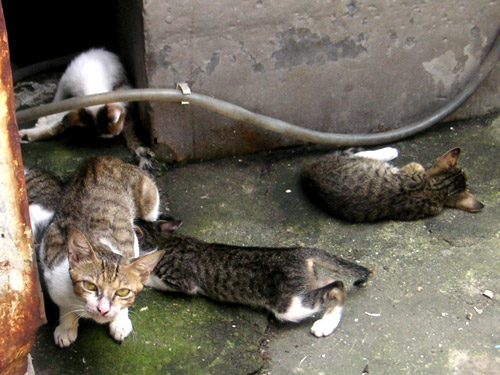 Those were hand-made bricks I think, put out to dry.
Update: Those aren't bricks, but blocks of dried shrimp paste! Thanks to carrie3w who left a comment below.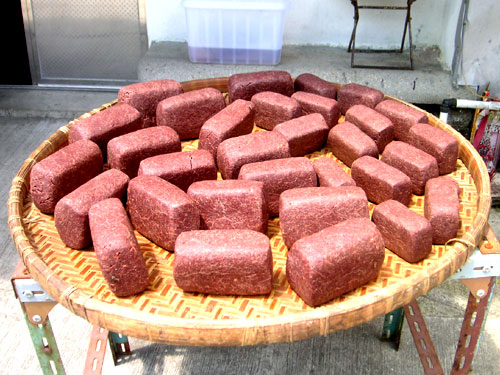 An old shop was selling these sesame biscuits at three for ten Hong Kong dollars.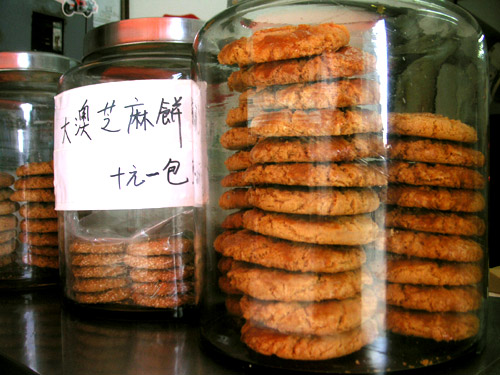 And that was my lunch.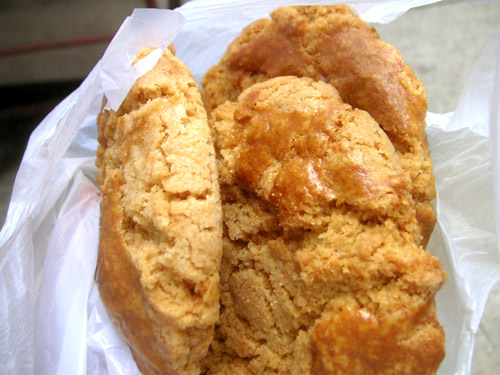 Colourful murals.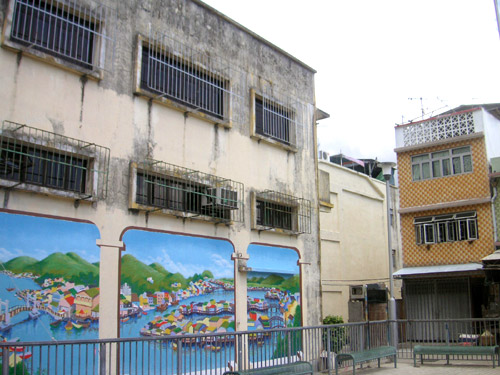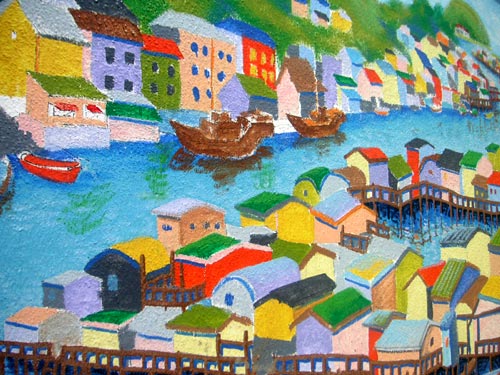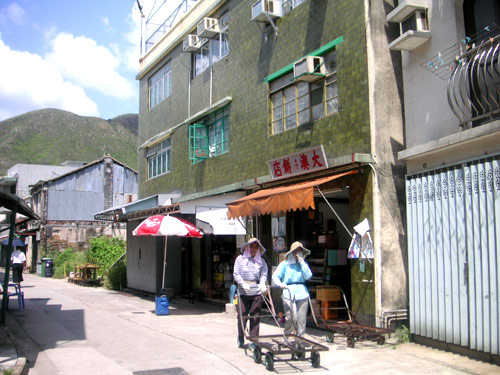 Tai O was a stark contrast from my previous days spent in Hong Kong. It was definitely a refreshing change from the usual skyscrapers and people walking around in suits. Here, people wore slacks and straw hats, and seemed more simple and carefree in their fishing homes by the sea and mountains.
After that I had to leave Lantau Island and return to Hong Kong island. My plan was to go to Macau and by then it was already late afternoon. The weird thing was, Tai O was of the closest proximity to Macau but there was no means of getting to Macau from there. So I had to make my long journey back to Hong Kong island, and then take the turbojet from there.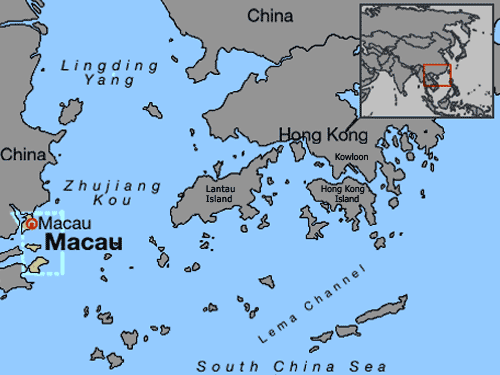 In Hong Kong, there are plenty of high-rise apartments that would put those in Singapore to shame. This one was fifty storeys easy!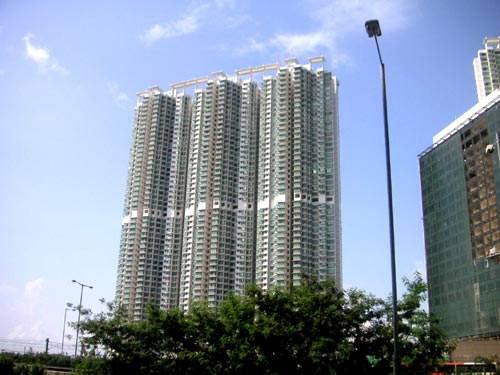 The turbojet at Shun Tak Center located on Hong Kong island. They have very frequent rides to Macau.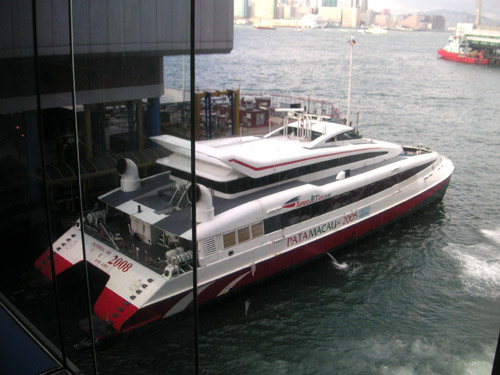 Boarding…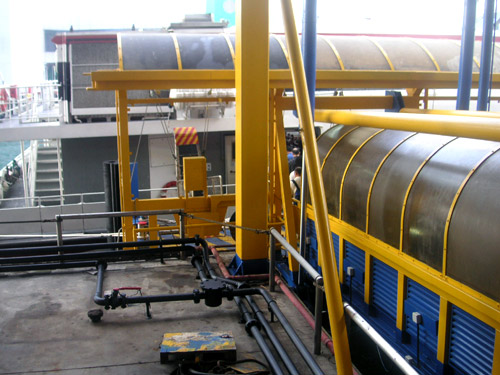 Aboard the turbojet.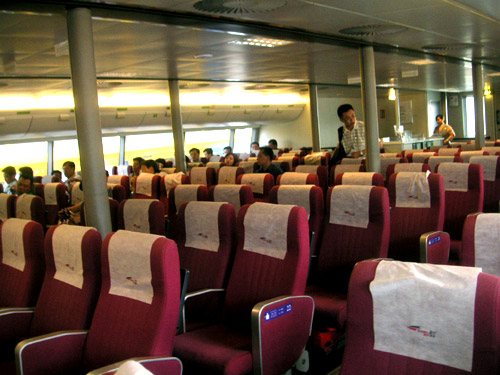 The ride was approximately an hour long and I slept like a baby throughout. When it reached Macau, I was dumbstruck by this bridge that I saw from my window.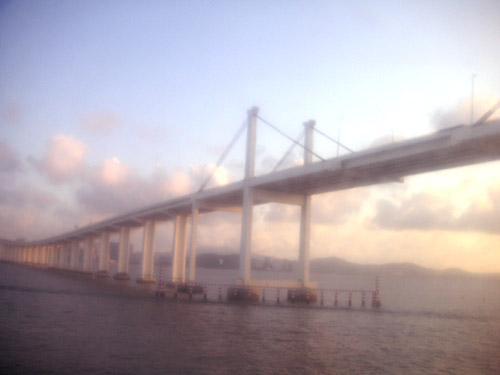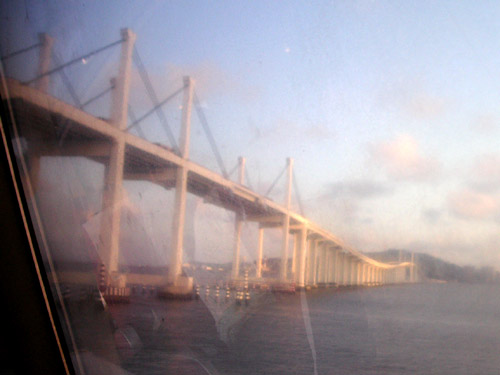 It looked like a dream! A great pity the windows were so foggy. The bridge was so beeeautiful! I still don't know what the name of the bridge is. No chance of getting a good picture too.
Update: This bridge is known as Ponte De Amizade in Portuguese, or the Bridge of Friendship. Thanks, Marc.
Got my passport stamped and wanted to go exchange for Macau currency, when I was told that Hong Kong dollars were also accepted. When I got out of the ferry terminal I was besieged by people wanting to drive me to a few touristy places for 200 Hong Kong dollars. Yeah sure, when I could take the public bus for just 2.50.
I got off at Senada Square and was again dumbstruck. Everything from the buildings, to the lamp posts, to the flowers were oh-so-beautiful. Here's their post office.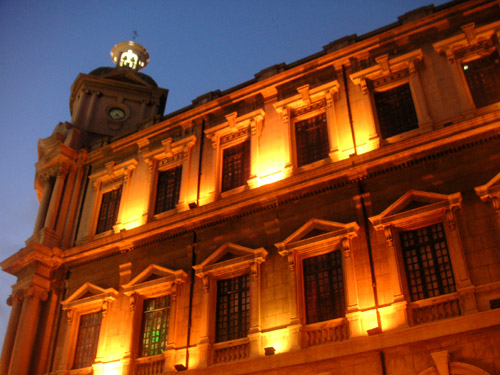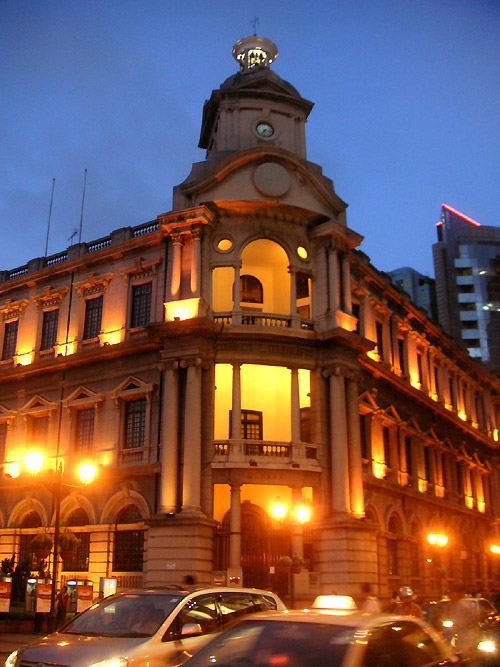 I'm not so sure about the history of Macau. It used to be a Portuguese colony, which explains its many Portuguese road and building names.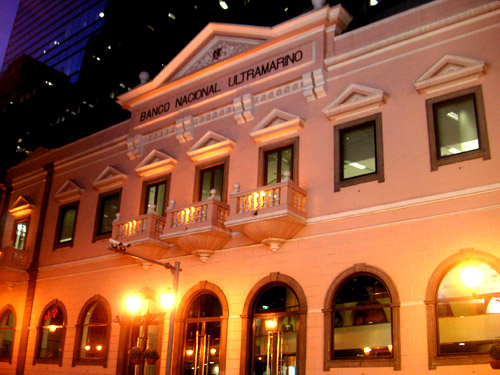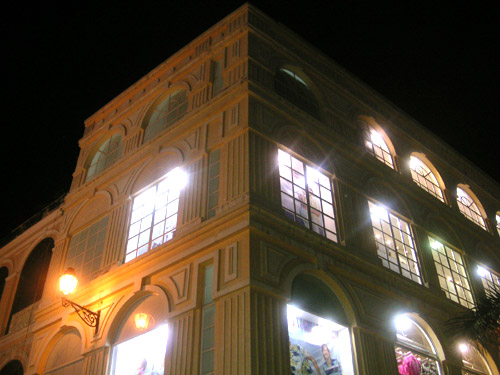 Tell me, how come we don't have such nice alleys in Singapore?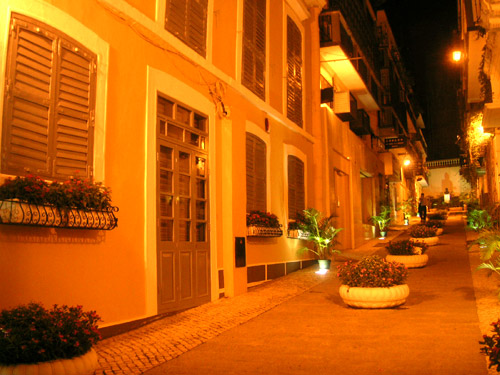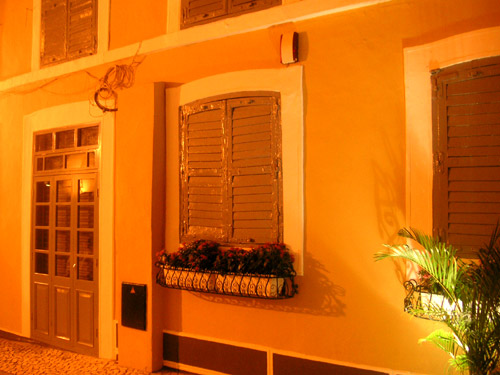 Meow!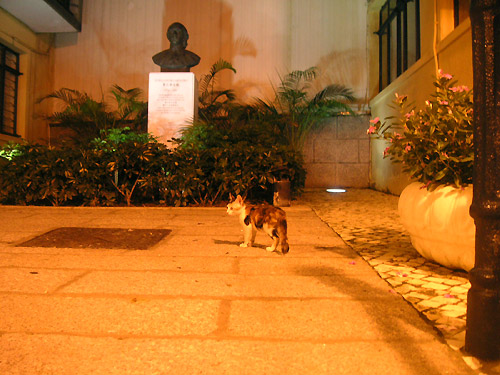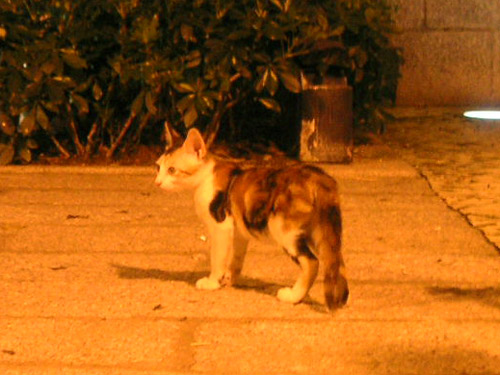 Shopping area. It looks so different from typical shopping malls!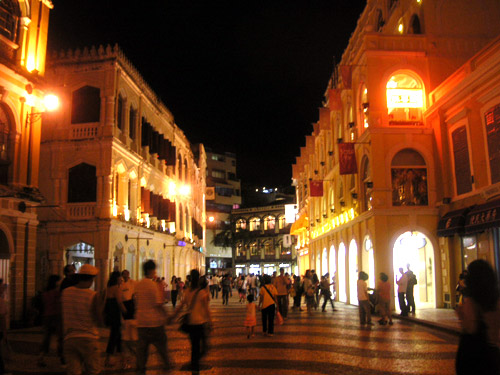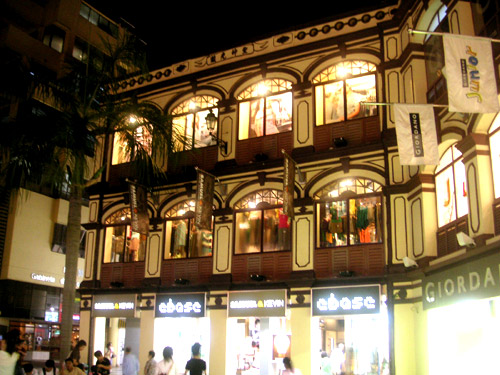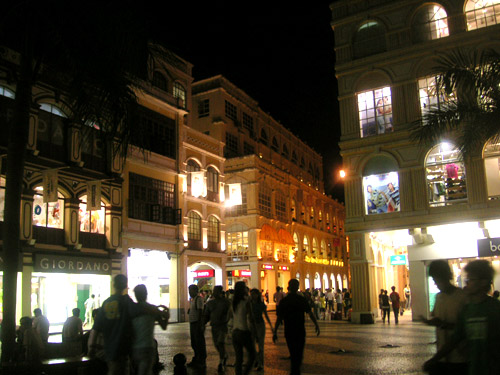 Starbucks!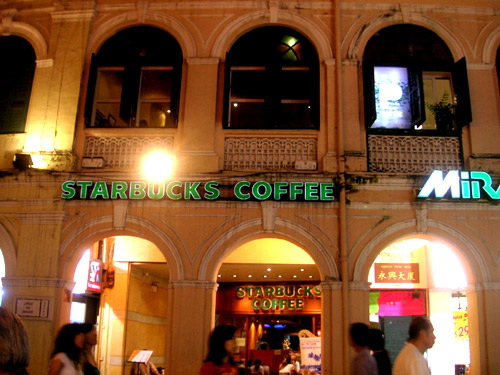 McDonald's!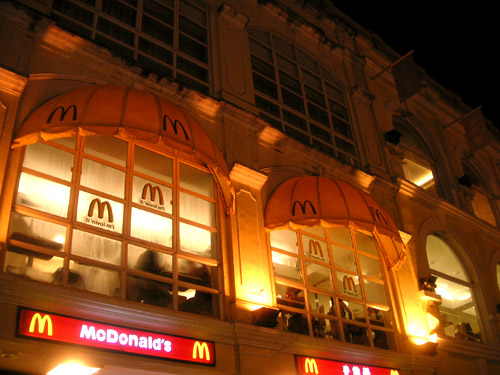 St. Dominic's Church (or Sao Domingos). A beautiful church with a violent history. There had been people murdered during mass. It was once used as a barracks too.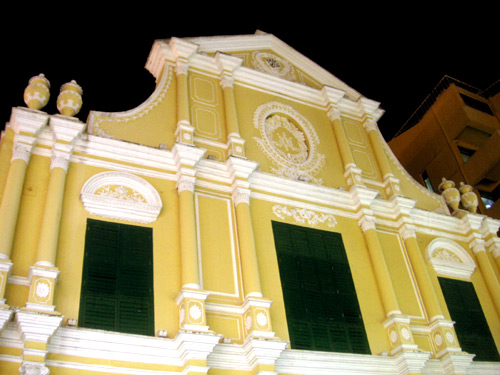 I made my way to the old ruins of St. Paul's (Sao Paulo, like the Brazilian soccer club). It used to be one of Macau's biggest churches but was almost completely destroyed in a fire. Now all that remained was its frontal stone facade.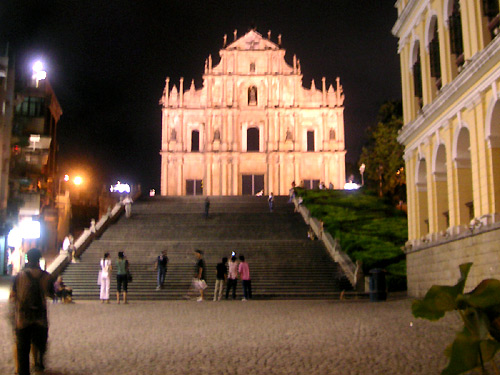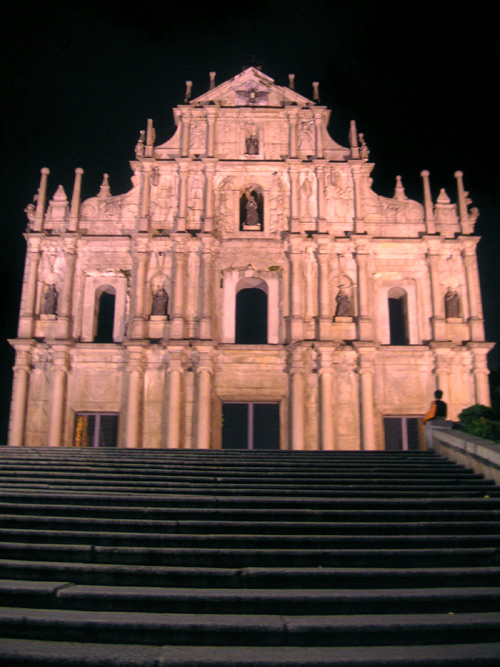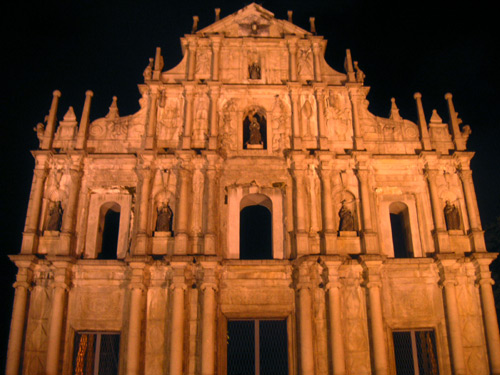 After that I went looking for dinner. Along the way, there were many shops selling bak kwa (sweet roasted meat) except that it wasn't pork. They had wild boar and ostrich meat, just to name a few animals. I tried out some but still preferred the Singaporean version.
Kites!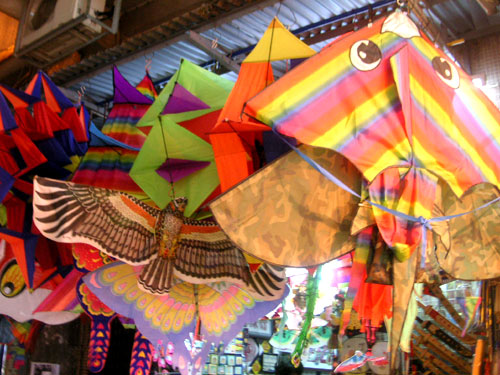 Dinner was at this Chinese restaurant and I had curry cod fish rice and barbecued chicken. It didn't come cheap. And for the curry they even asked whether I wanted it beef-flavoured or pork-flavoured, which I thought was pretty odd.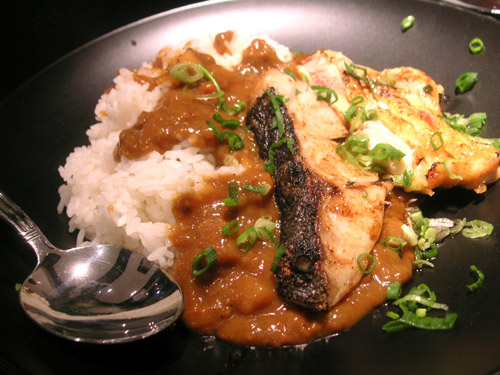 I decided to go check out the biggest casino in Macau, the Casino Lisboa. The waitress at the restaurant seemed pretty shocked when I told her I was going there. She thought it's no place for a single young lady. I hadn't actually intended to go gambling, but since I was in the Las Vegas of the East, I thought what the heck! It was my first time in a casino, so I was banking on having some beginner's luck! And I turned 21 that day too, so there comes the birthday luck!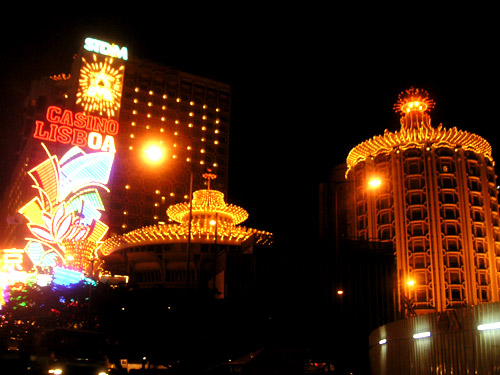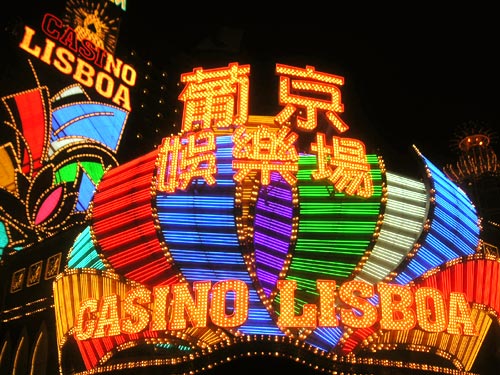 I went from table to table watching the games and then I couldn't resist. Got 300 Hong Kong dollars worth of counters and started playing. Their card games seemed to operate by different rules. The blackjack game was quite different from the one I know. It was interesting watching the people play. The guy would tap the table if he wanted another card, and wave his hand if he didn't. I was trying to learn it so I would seem like a pro.
I played this dice game where people placed bets on "big", "small", specific numbers, etc. I would win some and lose some, until in the end I lost everything! I could get more counters but I told myself not to. Then this Hong Kong guy in a grey suit came up and tried to talk to me but I left the place.
I went looking for a place to sit down and think over my gambling experience before heading back to Hong Kong. But at 12 midnight most of the places were closed. Managed to find a small café for dessert. I had iced coffee which was yummy…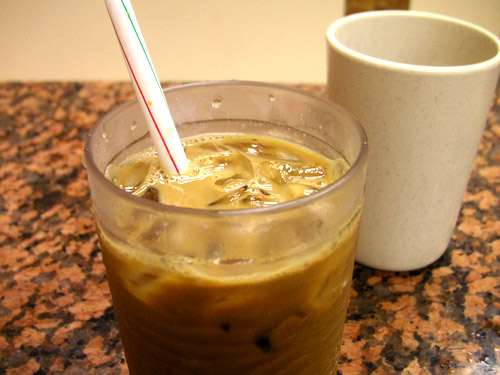 …plus a banana split. It was all fruits and came with two vanilla scoops and one unidentified yellow scoop. Weird! I thought banana splits would be chocolate, vanilla and strawberry scoops.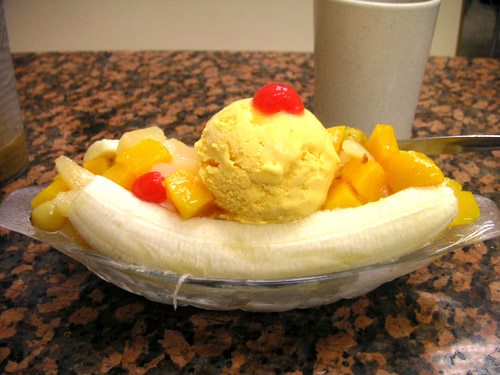 Couldn't finish everything. I came to realise that so far, I hadn't managed to finish anything off my plate in Hong Kong and Macau. The food they served seemed to always come in big servings. Anyway I took a cab back to the ferry terminal to catch a ride back to Hong Kong.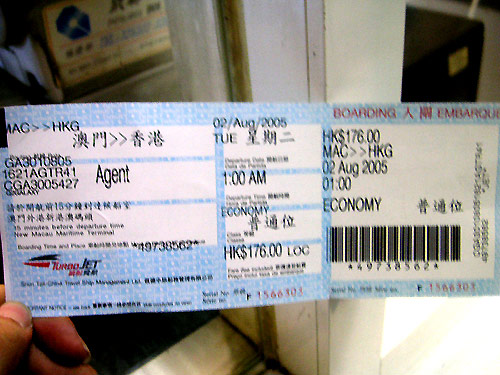 They had turbojet rides round the clock so I wasn't too worried about not making it back. My ride was at 1am, and again I slept like a baby all the way back.
This was easily my most memorable day throughout the trip. I got to see the unique things in Hong Kong (and Macau), the cultures, and experienced the way the locals live. Travel on the same public bus they do, eat the same common food they eat. And until the day I can find a travelling partner who shares the same beliefs, I shall carry on going solo.