Before visiting Taipei, I had long heard of the Hello Kitty Sweets Cafe in the city. This cute café is licensed by Sanrio, and sells Hello Kitty-themed food. As a kitty fan girl, it was one of the must-go places in Taipei.
Welcome to the Hello Kitty Sweets Cafe!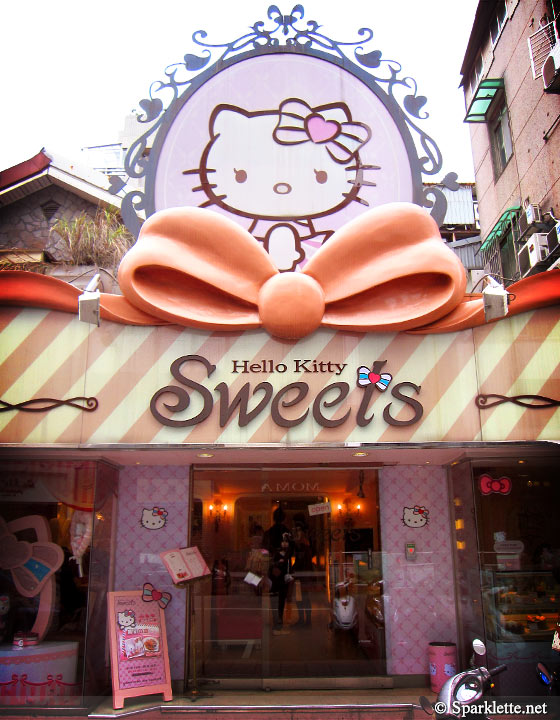 Getting to the Hello Kitty Sweets Cafe is relatively easy. The nearest metro station is Zhongxiao Fuxing Station. Head along Da'an Road and look out for a pink protruding signboard.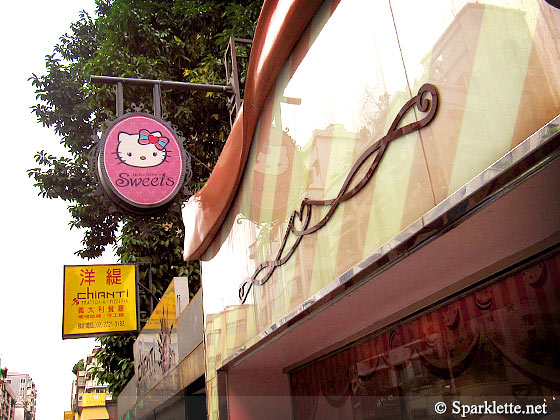 You will know you are at the right place when you see this beautiful Hello Kitty storefront!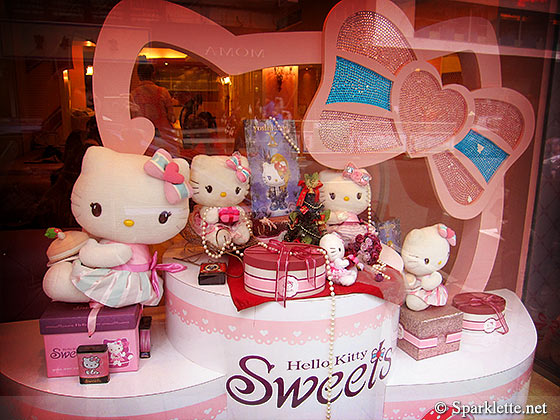 Even on a weekday afternoon, the double-storey café is packed with both locals and tourists alike.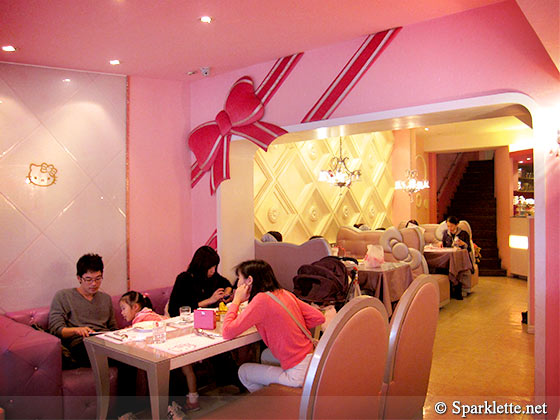 As we had not made a reservation in advance, we were placed on a waiting list for half an hour before getting a table upstairs.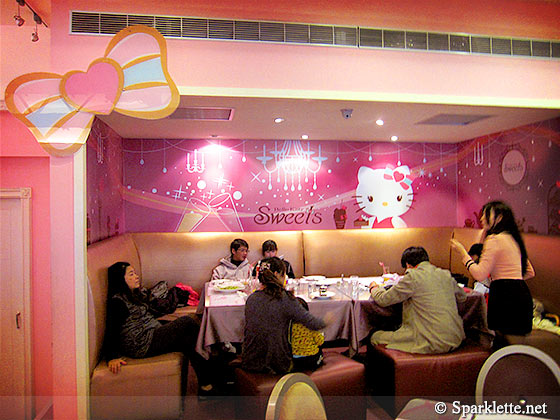 Apart from the food being Hello Kitty-themed, the premises have also been "kittified" with an overall pink colour scheme. The waitstaff are donned in pink and white uniforms.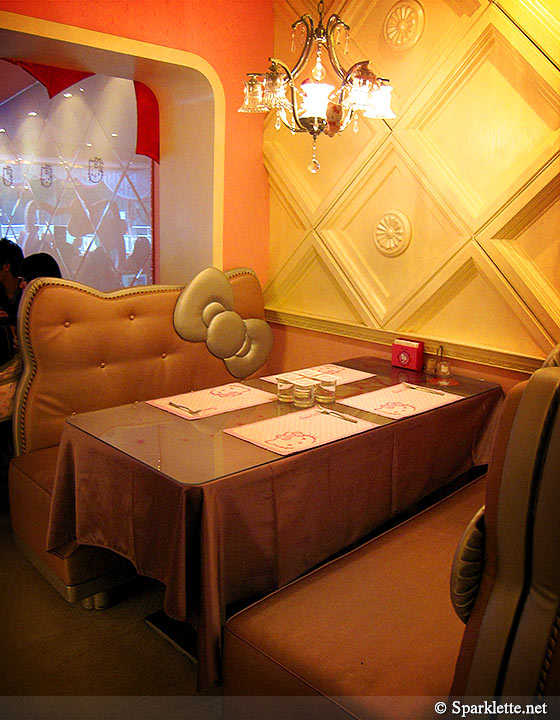 Guests get to sit on kitty-shaped sofas with beautiful chandeliers dangling overhead.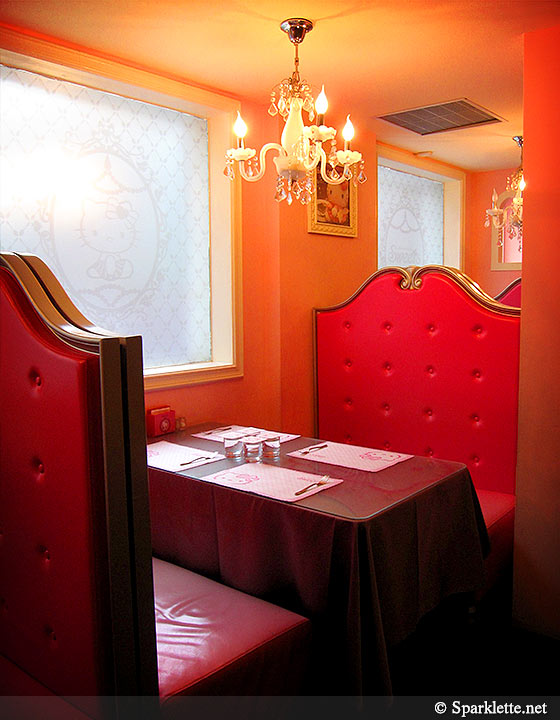 The pretty details and kawaii furniture remind me of my trip to Sanrio Puroland in Japan some years ago!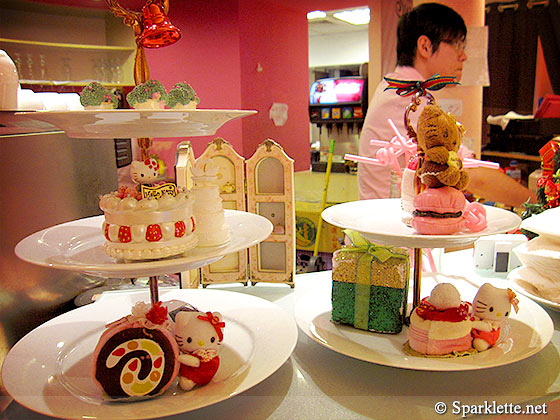 You can watch the staff making Hello Kitty-themed desserts in the kitchen behind glass panels.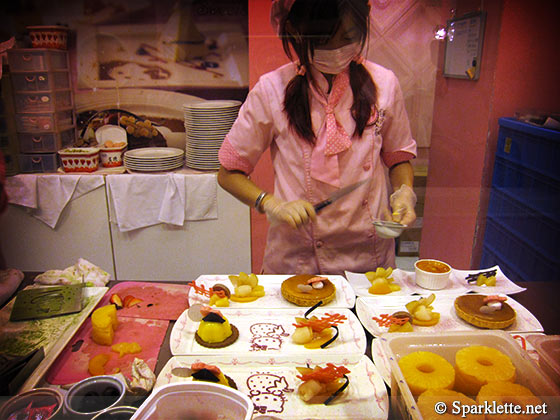 There is a NT$300 minimum spending required per person (along with a 10% service charge) and we opted to splurge it all on Hello Kitty cakes and pastries.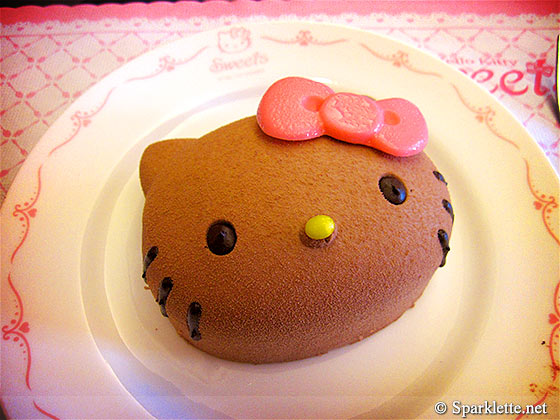 Chocolate mousse cake
NT$280+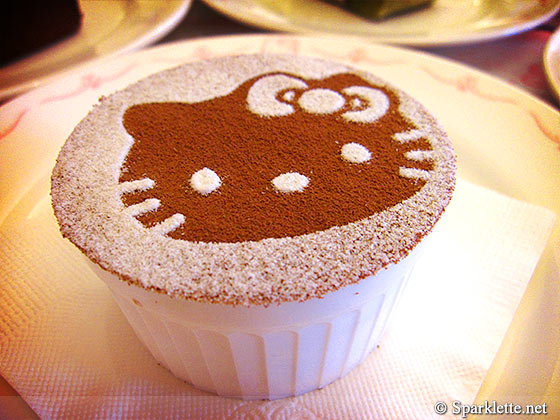 Tiramisu
NT$100+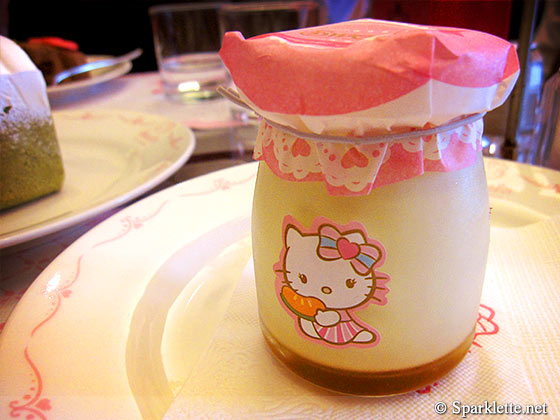 Milk custard
After finishing the milk custard, you can keep the glass jar as a souvenir. Ad – https://kinosalo.org/categories/minet .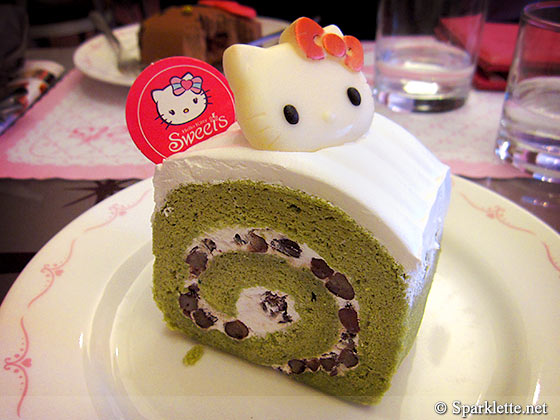 Green tea with red bean Swiss roll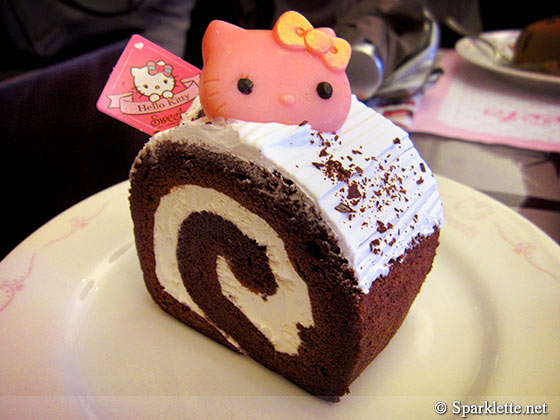 Chocolate Swiss roll
Ladies, don't forget to check out the bathroom too. Like the rest of the café, it is also Hello Kitty-themed!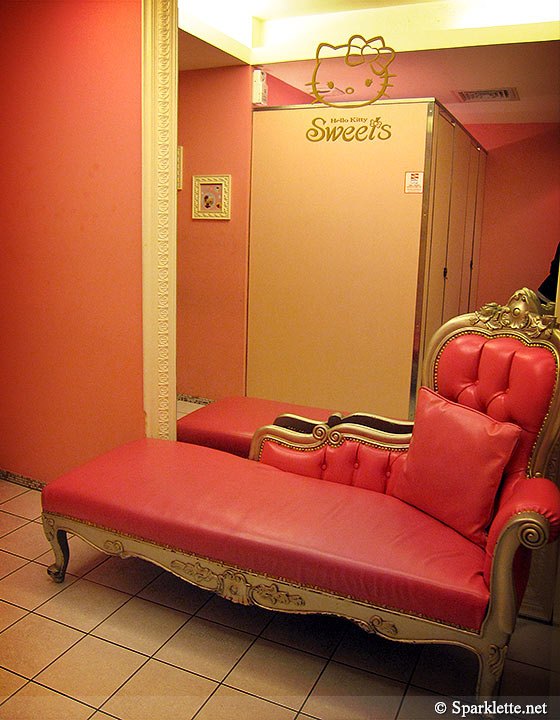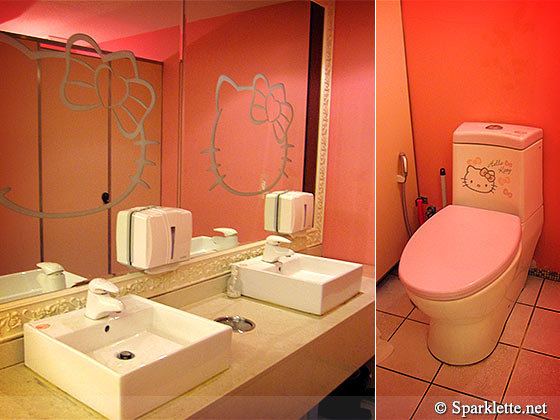 As we could barely finish all our cakes, we requested to have them packed as take-outs. I'm glad we did that, because the take-out box is so cute!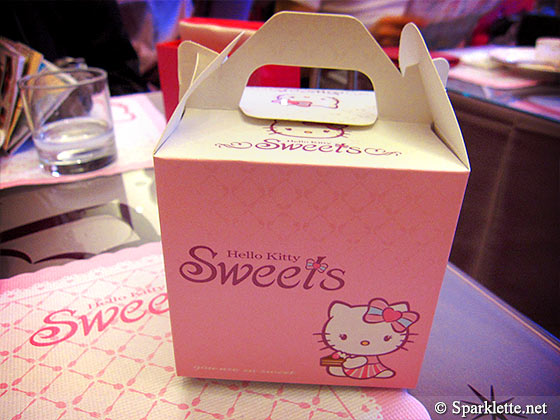 By Taipei standards, the food at Hello Kitty Sweets Cafe is on the pricey side and certainly not the best. What really matters is that fans get a special Hello Kitty experience that is hard to find any place else. For me, it's more of a "been there, done that" sentiment that I have and just one visit here is enough!
Have Your Say!
Have you visited any Hello Kitty or cartoon-themed caf&eacutes; and restaurants? Share your experience via Facebook or Twitter or by leaving a comment!
Hello Kitty Sweets Cafe
No. 90, Section 1, Da'an Road
Da'an District, Taipei
Taiwan
Tel: +886 2 2711 1132
Opening hours: 11:30am – 10pm daily