Beautiful things never fail to catch my attention, especially when it's something as huge as this massive panel of decorative glass. I spotted it from afar and was instantly attracted by the pretty splash of colours!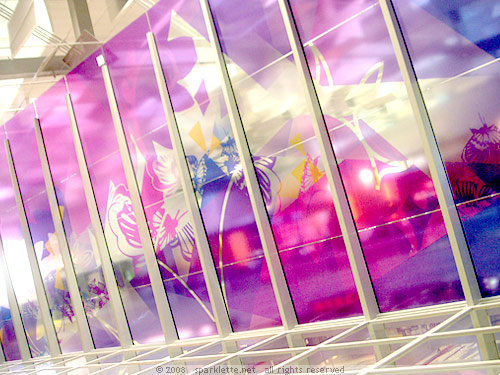 The glass panel is covered with colourful floral motifs in varying shades of purple and pink. I liked it so much that I whipped out my camera immediately and snapped these pictures. Can you guess where in the world I saw this colourful glass panel?
Here's another one in cool blue!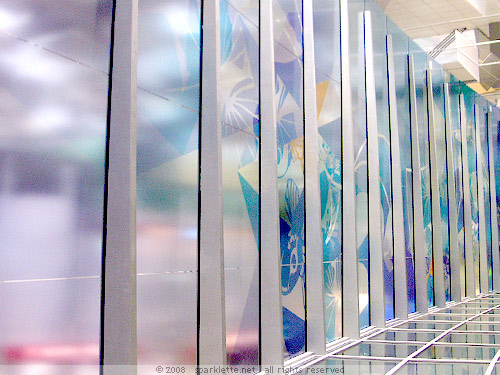 What do you think? Can you tell where this place is? Wild guesses are very welcome, though I predict my clever readers would guess the correct answer soon enough.
I shall reveal this place in my next blog post. Meanwhile, happy guessing!