Most of the day was spent working, as it would be for the next couple of days as well. When we finally took a breather, it was at a nice Tex-Mex restaurant. Ahhh… Mexican food again! I didn't mind one bit. It was fun learning about the various terms used in Mexican food.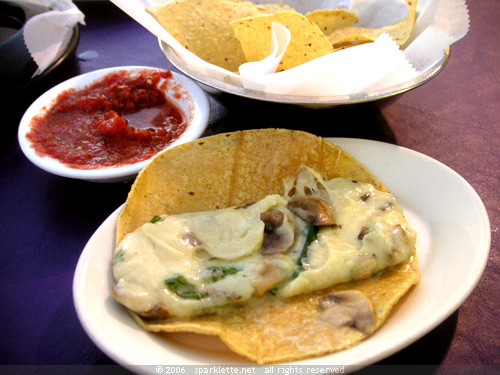 My corn-based quesadilla (tortilla with cheese) was covered with melted monterey jack cheese. Loved it!
Over here, our friendly waiter can be seen preparing our food right in front of us. I love it when they do that. To me it's an inkling of good food and good service.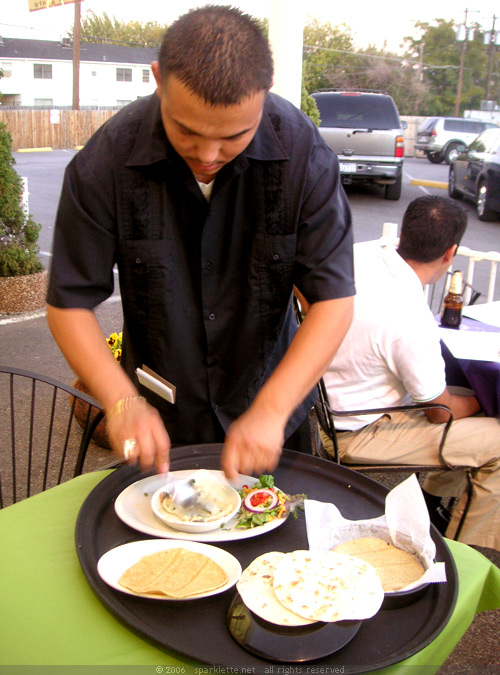 One thing about restaurants in America is that the waiters regularly come by to ask if we're doing fine. We rarely get such attention in Singapore. Even if they do ask about us, it's during the time when they're clearing our plates. Restaurants here focus more on getting high turnover rates rather than giving good customer service.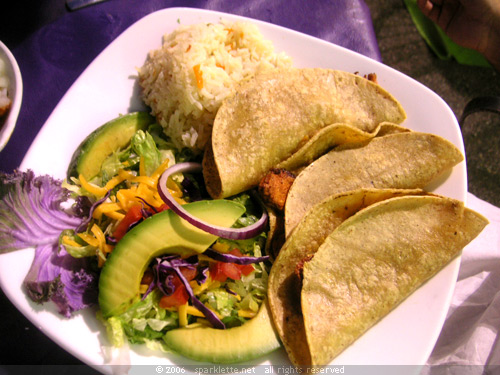 Mexican dishes are a multitude of colours, aren't they? And the food is good. Seems like you can't go wrong with Mexican!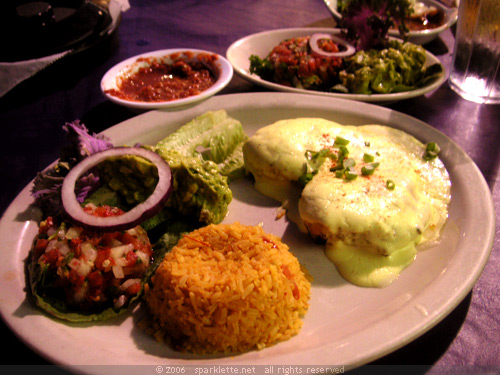 For my main course I ordered ernesto's special. I didn't ask who ernesto was but if it was his special then it's probably good. The dish was basically chicken breast topped with sour cream sauce and completely covered with a generous amount of melted cheese. I love melted cheese!!! It was served with pico de gallo (chopped tomato, onion, etc), guacamole (some form of vegetable paste) and rice. Don't even ask me how to pronounce those!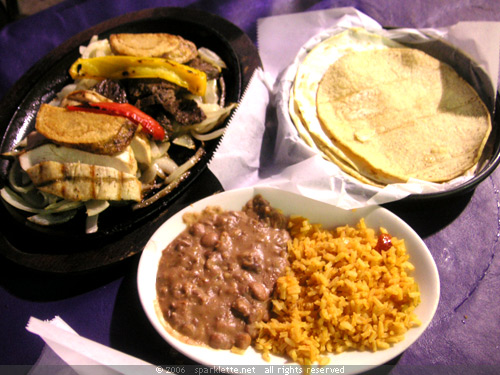 This time round, the refried beans tasted slightly different from those at el fenix (from two days before). It was all good though.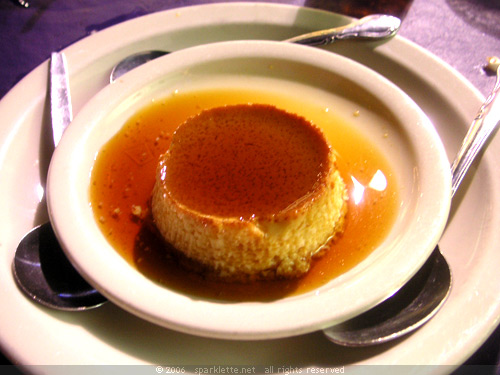 For dessert, our waiter recommended their panna cotta, made from scratch by the house. It was slightly too sweet for my liking though.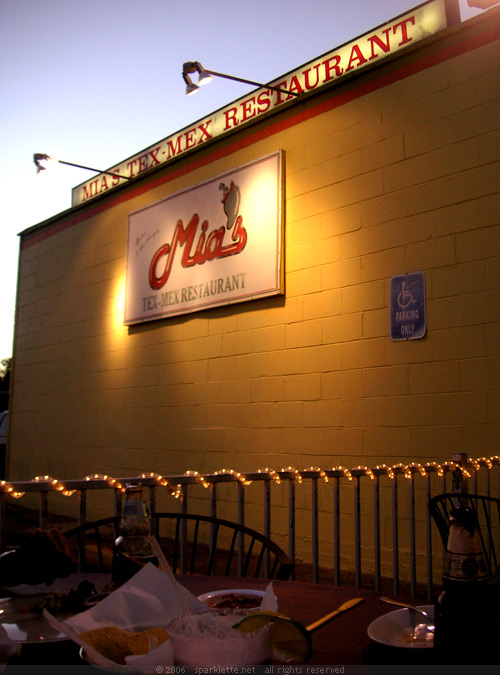 The elements that went into making this a wonderful meal wasn't simply the awesome food or the great service. It was our seats. We snagged an outdoor table that was breezy and gave us a decent view of the streets. Loved it!
After dinner, we went to the mall again! The guys caught a movie but I decided to shop instead. It was to be my last go at the malls and I wasn't about to waste it on a movie.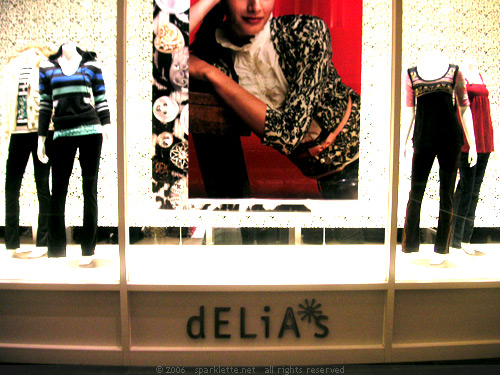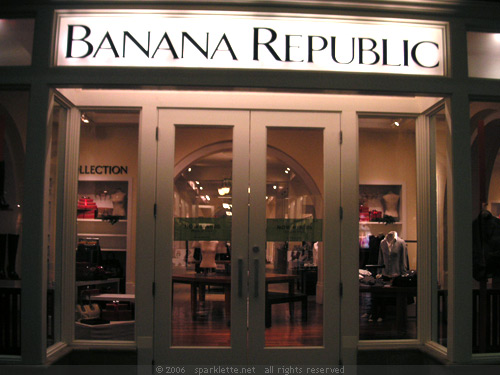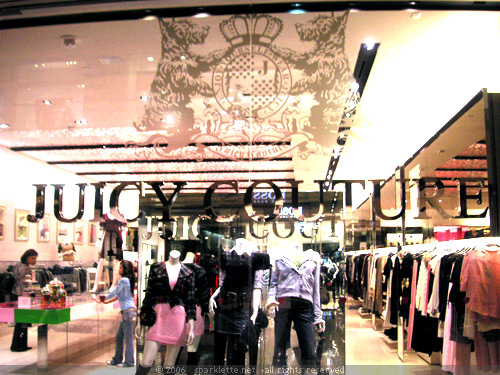 Again, it was another thrilling experience seeing all the familiar names like delia's, banana republic, Juicy Couture and urban outfitters in front of me. I had been a fervent fan of these online malls so it was great being finally able to physically shop in them in real life!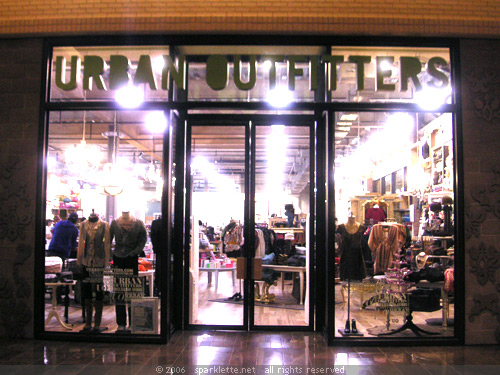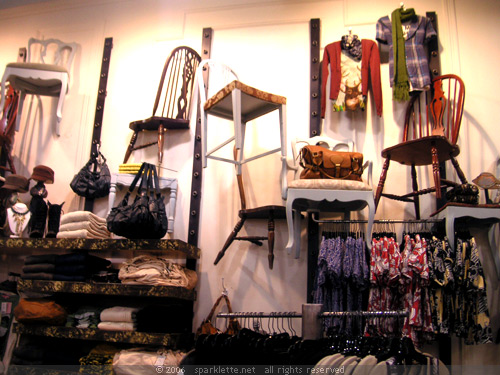 Urban outfitters employed a rather interesting decor, with chairs hanging high from walls. Very innovative!
Oh yeah, I almost forgot about this. I went into Starbucks to get a large cup of hot mocha to go. It was getting late and the weather was getting cold. For some reason the kind folks there decided to just give it to me and said it was on the house! Whoa!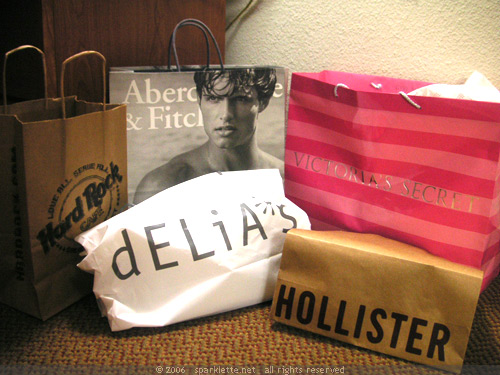 So at the end of the three shopping trips, here are some of the shopping bags. Awesome! I haven't even unpacked most of them because I've been so busy. But I'm keeping those bags as souvenirs!