Lately I've been discovering a number of gems at Alexandra Village Food Centre. I used to go there only for the awesome grilled stingray. But with new finds like claypot laksa and teochew snacks, there are actually many more reasons to make a trip there.
Even more recently, I stumbled upon my newest find of these little buns of heaven at Tiong Bahru Lien Fa Shui Jing Bao – crystal dumplings! (If you're wondering about the name, this stall used to be at Tiong Bahru Food Centre.)
Crystal dumplings are so called because the filling is encased in a delicate translucent skin, through which the colour of the contents shows through clearly. Each dumpling has a glossy texture. Here, you have 3 options for the filling – yam paste, sweet bean or vegetables, no doubt the best-seller.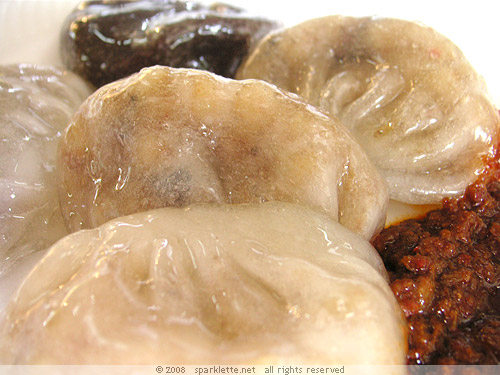 Crystal dumpling
S$0.60 per piece
Rating:





The steamed crystal dumplings here sell out so quickly, new batches have to be made every hour. Business is so brisk, they even had to put up a sign written in Chinese, "please order in advance"! I got a first-hand experience when I, along with many eager customers, was told I had to make a reservation for my dumplings and come back in an hour for the new batch to be ready (!!).
Not that I minded much; the dumplings were good! Served with a tasty chilli paste, these bite-sized buns go really easy on the tummy. And because they are so yummy, it's really hard to resist popping these bite-sized buns one after another! I like the vegetable filling that is crunchy and fragrant with a nice shrimp flavour. The skin is not too thick, with a chewy texture that doesn't get rubbery.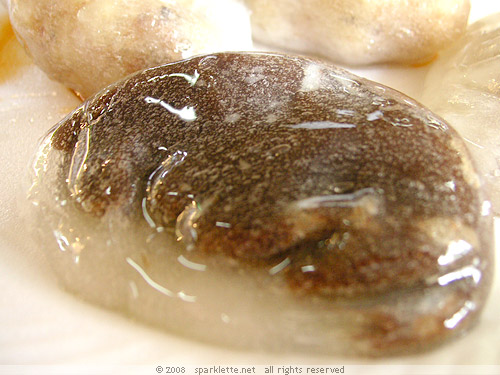 Sweet bean crystal dumpling
S$0.70 per piece
Rating:





Though being labeled as secondary offerings, the sweet bean and yam paste fillings fare very well too. They aren't too sweet, and make good desserts after a big meal.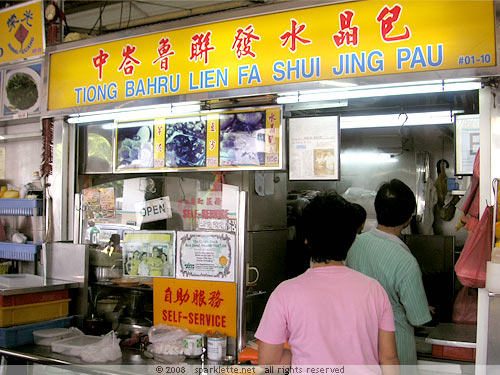 Tiong Bahru Lien Fa Shui Jing Bao
Alexandra Village Food Centre
120 Bukit Merah Lane 1 #01-10
Singapore 150120
Tel: +65 6274 5561
Bus services: 14, 33, 51, 93, 100, 195, 197
Nearest MRT: Queenstown
Opening hours: 9am – Sold out
If you are looking for a nice and economy breakfast meal, check out these crystal dumplings. Just be sure to go early lest these babies are sold out!
Know of any similar nice and cheap breakfast? Let us know!