One of my favourite places for pasta is Ambush. It is tucked within the gourmet section of the Takashimaya basement food court. Not only are the pastas affordable, they are super yummy too. In particular the seafood dishes, which I have a soft spot for.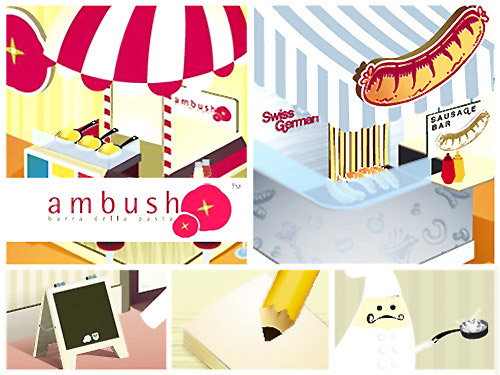 I like to call this the Japanese pasta place because the menu consists of several Japanese-inspired dishes. Dining here is pretty much fuss-free. You queue up to make your order while the waitstaff find you a table. There is no service charge.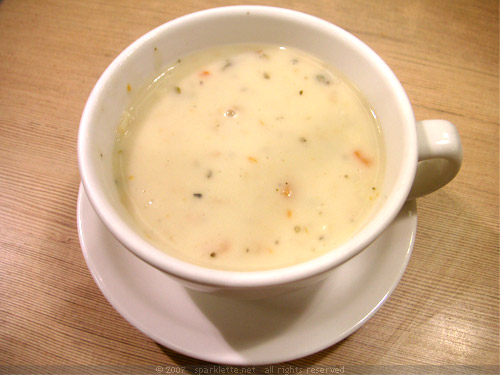 Clam chowder
S$3+
Rating:





The clam chowder is pretty bland although the taste of the clams do come through.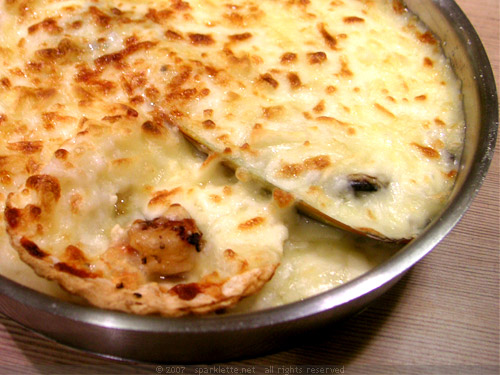 Seafood Paella
S$10.80+
Rating:





The baked seafood risotto fares slightly better. They call it the seafood paella because it is served in a paella (large, shallow frying pan), although it should not be confused with the Spanish rice dish that goes by the same name. This arrives with juicy prawns, mussels and squid.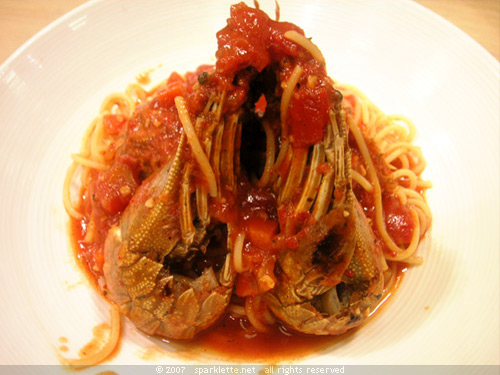 Slipper lobster spaghetti in Arrabiata sauce
S$13.80+
Rating:





Being a big fan of crayfish pasta, I find the slipper lobster spaghetti in Arrabiata sauce! It is perfect, and comes with a generous amount of crayfish! Look!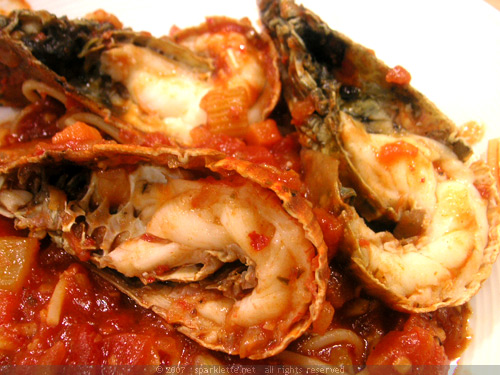 I don't think I have ever had that much crayfish in a single dish before! For almost the same price, I certainly get much less for the crayfish pasta at the Pastamania restaurants! To top it all, the shellfish flesh is extremely tender.
I slurped down every last bit of the delicious arrabiata (spicy tomato sauce) sauce almost without looking up once. Hahaha I had no complaints!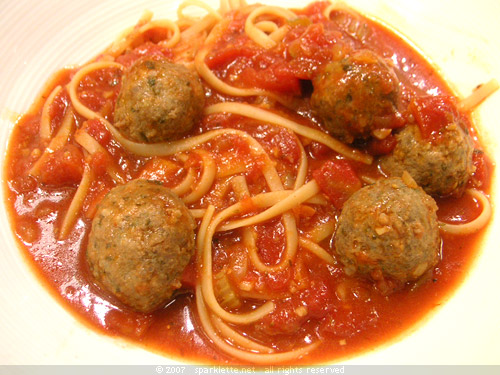 Swedish meat ball linguini in Marinara
S$6.80+
Rating:





The Swedish meat ball linguini in Marinara (tomato sauce) reminds me of the popular meat ball dish from IKEA, as well as the spaghetti ice cream from Icekimo.
The Marinara sauce tastes almost exactly like the arrabiata sauce, just without the spice.
Ahhh… Can't wait to have more of that crayfish goodness! There are many more dishes that seem interesting too, such as the cod fish in Rustico sauce, wild salmon fillet in Thai basil sauce, and queen scallop in wasabi mayonnaise. Whoa, yumminess overload!
Ambush
Takashimaya Shopping Centre
391A Orchard Road
Ngee Ann City Tower A #B204-2-1
Singapore 238873
Tel: +65 6735 9311 |
Website