One of the best things about Chinese New Year is the festive food. What is your favourite Chinese New Year food?
Amore Bakery, an online bakery shop run by Sparklette reader, Gennie Lee, previously impressed with its Christmas brownies that not only look adorable, but taste divine. (In fact, my family was so impressed we ordered a few more boxes after getting the review set!)
This time round, Amore Bakery is once again delivering an array of festive goodies for Lunar New Year.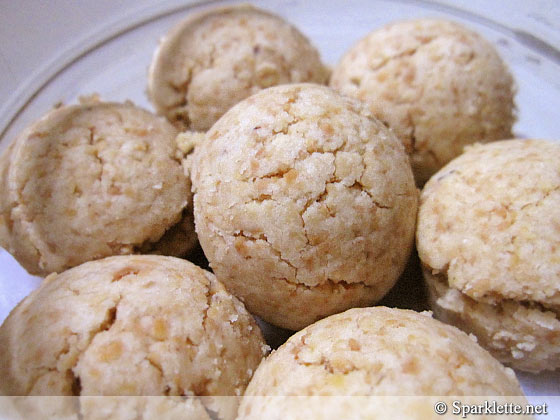 Peanut balls
S$18.50 for a tub of 45 pieces
Rating:





My personal favourites are the peanut balls. The peanuts have been roasted to crunchy completeness, making them an absolute delight to munch on. This is an eggless product. That means no cholesterol, and it's probably suitable for vegetarians, too.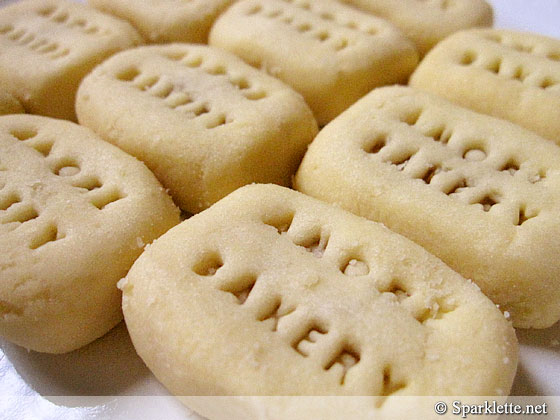 Pineapple bar cookies
S$14.50 for a tub of 30 pieces
Rating:





What's Chinese New Year without the perennial favourite pineapple confection? Amore Bakery's rendition comes in the form of pineapple bar cookies, each one neatly stencilled with the bakery's name.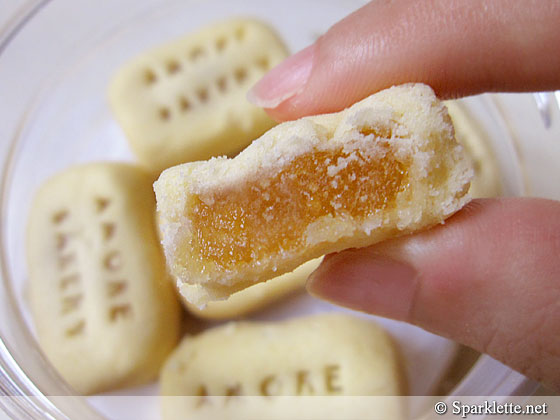 The cookie has a rich, buttery taste and light texture that simply crumbles in the mouth, oozing out soft pineapple paste. My only gripe is that each bar is made in a petite size and can only hold so much fruit paste.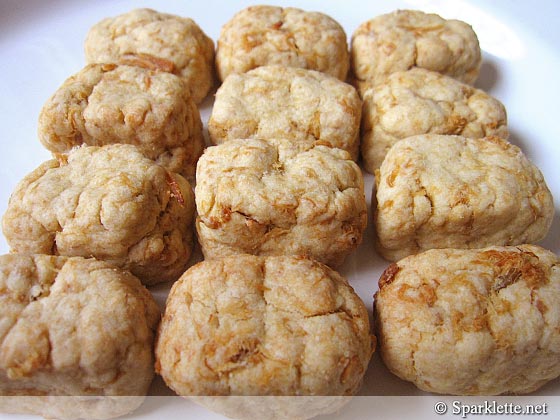 Pork floss cookies
S$16.50 for a tub of 36 pieces
Rating:





If you like floss buns, you would like these pork floss cookies. Each one boasts fluffy pork floss that lends much flavour to the cookie. These sure make an unusual and very savoury snack for Chinese New Year.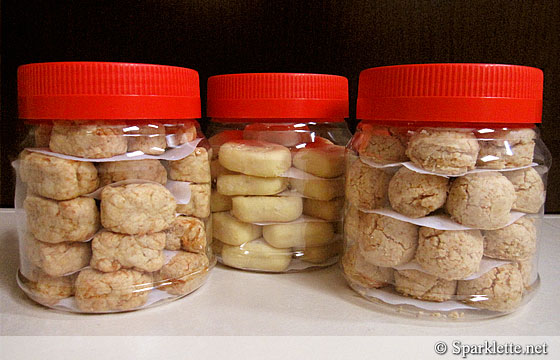 Whilst nibbling on these treats, you can also feel good with the knowledge that they are free of artificial colouring and preservatives. Gennie is only baking 100 tubs of each flavour. So if you are having a craving for these Chinese New Year cookies already, place your orders quickly. And, don't forget to share!
Have Your Say!
What goodies and snacks do you indulge in at Chinese New Year? Share with us in the comments!